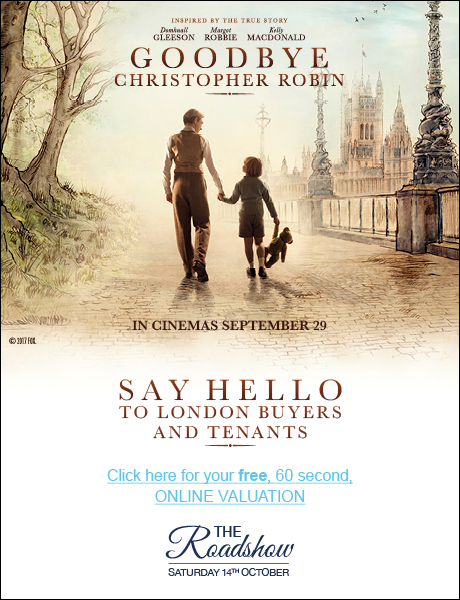 paragraph

About Hamptons International - Newbury

With over 140 years experience in selling and letting property, Hamptons International has a network of over 85 branches across the country and internationally, marketing a huge variety of properties from compact flats to grand country estates. We're national estate agents, with local offices. We know our local areas as well as any local agent. But our network means we can market your property to a much greater number of the right sort of buyers or tenants.


Newbury town lies just south of junction 13 of the M4 and east of the A34 and offers a direct railway line to London Paddington. The town has ongoing plans for redevelopment including an approved hotel and leisure complex at the racecourse and the recent opening of the Parkway development which includes a range of branded shops and boutiques including John Lewis at home. In addition to the Parkway development there is a superb range of shopping outlets, restaurants and leisure facilities available throughout the town.


Newbury and the surrounding villages are popular with commuters and families alike, as the road and rail links are excellent, as are the range of independent and secondary schools in the area which include, St Gabriel's, Horris Hill Prep School, Elstree, Brockhurst, Bradfield College, Downe House and Cheam with the secondary schools of St.Barts and Parkhouse being also notable.


Newbury is the home of many renowned businesses such as Bayer Pharmaceuticals and the head quarters of Vodafone. For the equestrian enthusiast 'The Valley of the Race Horse' is home to an array of famous trainers and is found a short distance to the west of the town.


Located by the River Kennet in West Berkshire, Newbury is a thriving town that boasts its own links to some of the UK's largest companies. Telecoms giant Vodafone, the Swift Group and the Stryker Corporation all have head offices in the Newbury area - offering great employment prospects for those looking to move into the town. Although many towns and villages in the south of England tend to rely on central London for employment opportunities, Newbury boasts a wealth of opportunities in the local area.


There are lots of landmarks and attractions in Newbury itself - a quick walk around the town will bring you to the iconic town hall, St Nicolas Church, Newbury lock and the clock house. The old corn exchange is still in place for everyone to see - it's a grand old building that now functions as an arts centre after it underwent renovation in the 1990s. Newbury Racecourse is a popular attraction with fans of horse racing - in November it hosts the annual Hennessy Gold Cup.


Newbury's location makes it the perfect place for commuters to reside - roads running directly to London allow commuters to make the journey to the capital swiftly. Commute times by road usually total just shy of 90 minutes. Rail links with London Paddington offer a direct service at peak times, the duration of rail journeys from Newbury station to London Paddington is usually around 60 minutes.


It's easy to see why people flock to live in Newbury - strong transport links and rich local history are just two of the main reasons.


Property Available

The properties available in Newbury and the surrounding villages vary immensely from quintessential pretty country cottages to stunning manor houses of architectural importance, as well as period farm houses, barn conversions, Victorian and Edwardian terraced houses to houses from more contemporary origins.



Contact us
Check out our available properties
You can see the properties we're currently marketing for sale by clicking the button below:
View properties