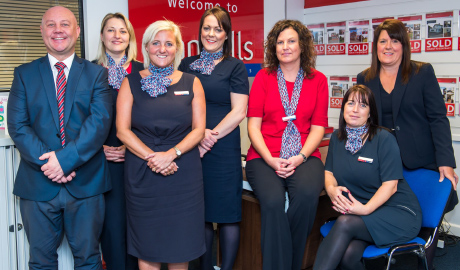 paragraph

Welcome to the Chaddesden branch of Hannells!




The Chaddesden branch of Derby's top selling estate agency is here to serve buyers, sellers, landlords and tenants in Chaddesden, Oakwood, Spondon, Breadsall Hilltop, Derwent Heights and the surrounding areas.




Simply put, we're here to create moving experiences...




Our network of computer linked branches strategically located throughout key Derby suburbs has seen us rise to the top of the Derby property market and we take great pride in providing a TRULY "local" and "personal" service.




So, why is "personal" and "local" important?




Well, property is about people and we go to great lengths to get the most out of our brilliant people so that they can help YOU to get the most out of your purchase, sale or let.




Plus, local people buy local property and because we're found in the heart of the communities we serve, nobody knows more about local property, local buyers, local investors, local schools - in fact, local ANYTHING!




And that ALL helps to towards providing a service that cannot be matched and helping you to achieve the best price for your property.




After all, it's why we sell more than four times more property than the next best agent and why we've been Derby's top selling estate agency for over a decade.




Our attitude of never being satisfied with the service we provide and our "continuous improvement" hasn't gone unnoticed.




This relentless commitment towards being the best has seen us pick up a number of esteemed local and national property awards.




This includes a number of trophies at the coveted "Estate Agency of the Year" awards and being crowned as the best sales and marketing business in the 2015 Derby Telegraph Business Awards.




So, if you're looking for an agency who are passionate about what they do and really will work hard to help you get the most out of your property, look no further.




Choose Hannells.




It will be a moving experience...
Contact us