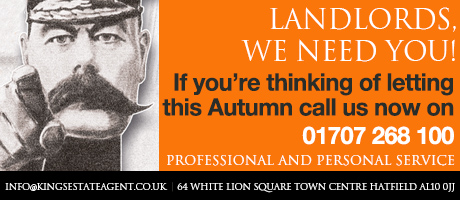 paragraph

Since opening in early 2003, we have established ourselves as the real alternative in the buying, selling and letting of property in the Hatfield area.

New to the area? - Whether you are about to move to the area to take up a new and exciting work prospect or moving within the district you already know, we offer you friendly, informative and impartial assistance, which in turn makes the process an easier and less stressful experience.

How do you want to be best kept informed? - we will discuss with you your prefered method of being updated on the progress of your move - you just tell us and we will make sure you are kept 'in-the-loop', be it email, telephone or post.

Our team - headed by Tyron and Amanda King, are knowledgable on all aspects of the housing sector and the local area - whilst being friendly, responsible and aware of your personal needs.

So why not give us a call, vist our office or email us with your needs - lets see how we can make your next house move a really positive and welcoming experience.
Contact us