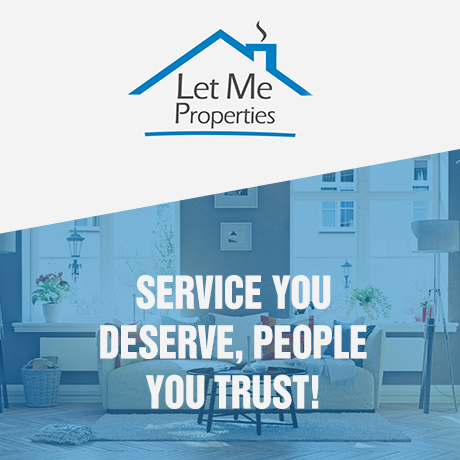 Title
Why Landlords Love Let Me:
paragraph

Making life easier for landlords and tenants since 2008, we are fully licensed and insured dedicated lettings agents in St Albans City Centre. With a strong brand and high street presence, we are perfectly suited to look after your rental property needs. Whether you are a landlord just looking for us to help you find quality tenants, or you want us to manage everything from start to finish, we are happy to help. We go the extra mile for every client, and ensure we provide excellent customer service, quality professional tenants, no upfront or hidden fees, lower management fees than average and dedicated 24/7 personal service.
Call us today on 01727846361 or visit http://letmeproperties.co.uk/ to find out more.

paragraph

Premium Quality Service - Budget Friendly

We know that being a landlord can be tough, or can be a lot easier, depending on how much your letting agent is willing to do for you. That is why we at Let Me always go above and beyond the call of duty to provide a premium service to our landlords, whilst always keeping an eye on the costs. Not only will we arrange all the certificate, repairs, maintenance, and any other required expenditure, we will also always ensure it is at the best possible price. We are often thanked by happy landlords when they see how cost effective our contractors are. For instance many landlords are used to paying as much as £100 for a gas certificate, on average our landlords pay around £40 for these when we arrange them, or landlords are used to paying £80 for an electrician call out, these are around £40 when we arrange them as well. When meeting with landlords who wish to only use our Tenant Find and Reference Service, I often explain that the savings we can help landlords achieve throughout the year, when we fully manage their property, will often cover the entire difference in cost between using our Find Only or our Full Management service. This means landlords are paying less AND get to have Let Me managing everything for them, making their job as a landlord MUCH easier.Visit http://letmeproperties.co.uk/full-management-service/ to find out more.

paragraph

Professionally Trained Photographer

At Let Me Properties we are professionally trained to create amazing property particulars, and strive to create the best possible photographs and most informative descriptions for our property adverts as possible. These result in more interest in our clients properties, more viewings, and quicker results from higher quality tenants.

paragraph

We Rent Quickly to Quality Tenants:

The majority of properties that rent out very quickly are properties for professional tenants, ranging from one and two bedroom flats and apartments, to two, three, and four bedroom quality houses. We are skilled and experienced in renting out all types of property throughout Hertfordshire, and we specialise mainly in the town and city centres of Hertfordshire's best places to live such as St Albans, Harpenden, and to affluent international students in Hatfield attending the University of Hertfordshire. If you have a property to let and require top quality tenants quickly and easily get in touch with Let Me today.

paragraph

Quality Service Maximising Your Investments

At Let Me Properties we have years of experience

marketing properties, finding and referencing quality tenants, setting up tenancies, protecting deposits, handling inventories, managing properties, and dealing with everything in between. Whilst keeping costs to a minimum and providing top quality service and complete satisfaction to all of our Landlords and Tenants.

- Call us today on 01727 846 361 to find out more!
Contact us