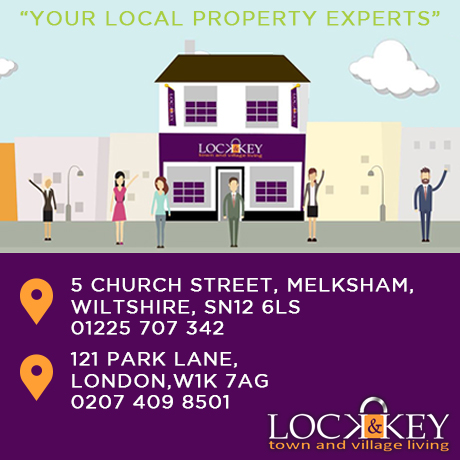 paragraph

Lock and Key Independent Estate Agents opened the doors of our exciting and contemporary agency practice in November 2007 during which the worst recession in 60 years started to take its grip on the UK and World economy.

It is now a flourishing estate agency practice and is one of the area's leading estate agents specialising in all types of property in and around Melksham, and the lovely surrounding villages and charming rural hamlets. Many clients turn to Lock & Key to sell their most valuable asset recognising their ability to prosper in tough times and being able to grow their business and succeed when more established agency's were closing down due to the downturn.

"Everything we do is on a personal basis, it's all hands on here at Lock and Key and all our clients are always regularly kept informed and updated from start to finish. We have been involved with thousands of completed house sales transactions over the years so we understand what people are going through and we are on their side. Our commitment is to be personally involved from point of instruction through to your completion and beyond".

"We pride ourselves in being different and are innovators in our field. Everything we do is of the highest quality and all our customers will experience a new forward-thinking and dynamic approach, all done on a personal and friendly basis."

Melksham itself is a bustling market town and has a population of over 30,000. The office is situated in the heart of the town's conservation area amid the banks, the post office, the tourist information centre and the main town car park where parking is free for an hour.

It is in a prime location, ideal for potential property buyers to walk by and have a look at our exciting office with our range of properties showcased by us. We've lost count of the times customers have come in and enquired about a property from walking past our office, something catches their attention more often than not by the way we promote our clients properties whether it 's the bespoke range of displays or the media screen technology and further down the road have ended up buying that property because of our attention to detail.

At Lock and Key, we work very hard at recruiting the most enthusiastic and energetic people we can find. But, vital though they are, energy and enthusiasm can only take you so far. When things get a little bumpy, as they sometimes do in our business, professionalism and problem-solving ability come into their own. Which is why we take training and staff development very seriously.

We offer a service that is totally focused on the customer with an undiluted approach to selling your property. There is no extra or hidden agenda. There is no 'hard sell' that the majority of estate agents will try to present you with, especially if they have additional vested interests in mortgages, insurance products, conveyancing and overseas properties etc.

By focusing on our core traditional values, we can preserve our commitment to our customers, they will always come first. We pride ourselves in being a unique Estate Agent, offering our clients an unrivalled and exceptional service.

Contact us
Check out our available properties
You can see the properties we're currently marketing for sale by clicking the button below:
View properties