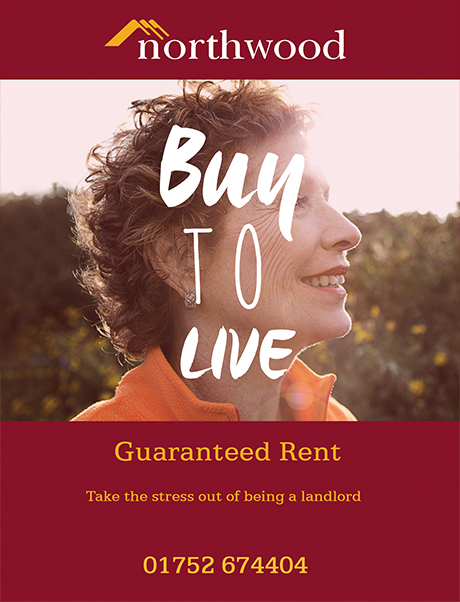 Title
Why let your home with Northwood?
paragraph

The Northwood Plymouth office is owned by Andrew Chapman and we have been in our prominent office for over 12 years now which is located on Mutley Plain in Plymouth. Our area of service mainly covers the central areas of Mutley, Mannamead, Hartley, Peverell, Manadon. We also cover the surrounding areas the east of city of Plympton and Plymstock, Crownhill and Derriford to the north and Keyham, Stoke and Devonport to the West

We are a team of local property professionals dedicated to helping people sell or let their home or investment property as quickly and as efficiently as possible. We pride ourselves on delivering a professional and honest approach with a range of services to accommodate all circumstances, whether you are a vendor looking to sell

or a landlord looking to let

within the Plymouth and surrounding area.

We believe that in order to meet your selling or letting requriements it is vital for us to understand your particular needs and then to offer the right service based on these requirements.

If you would like further advice on selling or letting your property then call Andrew Chapman at the Mutley Plain office on 01752 674404 to arrange a free, no obligation market appraisal.

paragraph

Every landlord wants to know that both their property and money are in safe hands. With 20 years' experience, over 85 offices and over 15,000 landlords nationwide, we are an established and well-respected company in the world of lettings.

paragraph

Range of management options

We understand that every landlord is different so we aim to be as flexible as possible by offering a range of letting options:

Fully Managed
Rent Collection
Tenant Find

paragraph

The opportunity of guaranteed rent

We are one of the few letting agents in the country who offer a letting service that aims to be both hassle and risk-free. It's an ideal solution for people who want to let their property, with an assured income, and the management taken care of by professionals.

Over 15,000 landlords trust Northwood to manage their property
A 20 year history of providing genuine guaranteed rent
Not an

insurance product

with exemptons, clauses and exclusions

paragraph

Our free market valuations consider local features that will appeal to potential tenants - local parks, schools and shopping facilities. We do not simply give you a high valuation to acquire your business but promise to provide realistic rental figures, based on true market conditions.

paragraph

With over 85 offices across the country, our team of over 300 local experts have an intimate knowledge of the current market conditions - there are no faceless corporates here.

We recruit staff locally and train them thoroughly through our national training program, so they have the skills to successfully manage our landlords' properties.

And because each office is owned by the local director, they are as motivated as you are to achieve the best possible rental solution for your property.

With a centralised hub of specialist departments, all Northwood offices can access the support of the experts:

IT - ensuring the instant uploading of property details
Marketing - enabling properties to be marketed to the highest professional standard
Compliance - giving you peace of mind that your property is being let legally and doesnt leave you exposed
Buy-to-let specialists to support investors

paragraph

With a national network of local experts selling your property through Northwood really does allow it to stand out from the crowd

Northwood TV advertising - Sky, Channel 4
Distinctive To Let boards
High street offices where prospective buyers and sellers are encouraged to come in
A website with over 120,000 hits per month

paragraph

Maximum exposure to the widest audience

Whether it's online or offline, digital or print we have it covered.

Websites

The new Northwooduk.com website is state-of-art in allowing prospective buyers to find your property quickly & efficiently

Property details can be uploaded instantly
Over 120,000 visits to the site each month
11 pages are viewed every minute of every hour of every day

Your property will also be advertised on a variety of property sites.

paragraph

The Northwood group operates under strict codes of practice and have been a voluntary member of various industry bodies for many years. All our offices work closely with our compliance department and within the standards set by the professional bodies to ensure that all customers are dealt with in a professional and legally compliant manner.

Our Landlord management contracts are annually reviewed by the Trading Standards Office
Being members of the Property Ombudsman
Being founding member of the SAFEagent scheme
All of our offices belong to one of the three Government-approved money protection schemes - Tenancy Dispute Service (TDS), Deposit Protection Service (DPS) or Mydeposits.
Offices may also be a member of either The National Approved Letting Scheme (NALS) or Association of Residential Letting Agents (ARLA).
Contact us