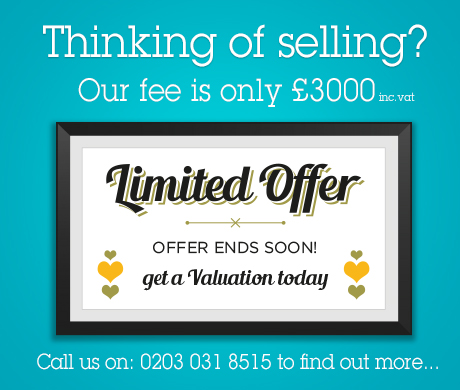 paragraph

SAY HELLO TO YOUR NEW LOCAL ESTATE AGENT



After 25 years in Estate Agency, Space Agent have streamlined the business of house selling so we can offer you an outstanding level of service and achieve the best price for your property whilst saving you thousands of pounds in fees.




paragraph

PLEASE READ OUR LATEST REVIEWS


6th March 2016

Review in from Ms Jacqueline Jackson


I recently purchased my second property with my partner through Space Agent and was delighted with the service they provided. Not only did they provide a very personalised service, they chased up enquiries and acted as a facilitator every step of the way. Lee Devey facilitated a seamless process which was at least as easy as buying a house can possibly be with a mortgage. Though we were also offered a weekly follow up call with two helpful members of the sales progression team, Jill and Steve who helped clarify queries quickly and get the ball rolling. What I particularly liked was the responsiveness and willingness to follow up issues that were definitely above and beyond the call of duty. I would definitely work with Space Agent again and recommend them to anyone buying or selling.

5th January 2016


Review in from Mr Ian Harvey of 2 Maiden Road.

The fee attracted me, promising a saving of thousands of pounds compared to a conventional estate agent. It seemed to be too good to be true but the friendly, effective staff and their desire to provide a good service shone through. Within a week of signing with Space Agent they had visited, assessed the house and had made the house details available on the internet. Within two days there had been 2 viewings. By the following Saturday I had 16 viewings on the day and a satisfactory offer by Tuesday, which is being processed as I write. Only serious viewers were sent by Space Agent, so there was no wasted time and any questions or concerns were addressed immediately by anyone I had contact with at Space Agent. The 1-2-1 service was fantastic. Thanks to Space Agent, selling the house was easy. They were flexible, efficient and the comprehensive overall package they provided was excellent value for money. If I was selling again I would use Space Agent every time.

3rd December 2015

Review in from Mr Nic Pen of 78 Woodland Road.

Having never sold a property before & consequently having a sceptical view of estate agents I gave Spaceagent a call after seeing a local advertisement. To say I got lucky is an understatement! My agent explained how they are able to reduce their costs and offer the kind of service you get with a traditional estate agent. The result was an offer in excess of my lofty expectations in just over a week of our house being placed on the market. The communication and service has been great throughout and I would certainly recommend these guys.
Contact us