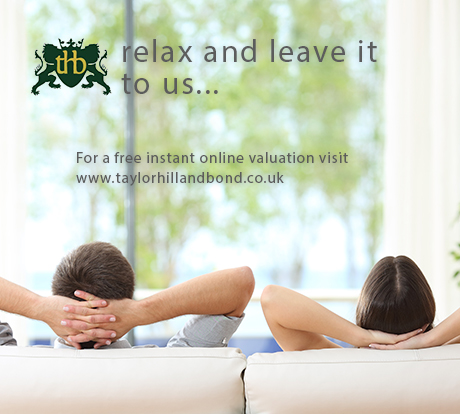 Title
About Taylor Hill & Bond
paragraph

Moving home is never easy. It's a big decision to make and takes time and effort.

Our services are focus on two main elements high standards and customer service. We know you have a choice, but we strongly feel our combination of local knowledge, leading technology and experienced staff in our offices covering Southampton & Portsmouth is what makes us stand out.

We have over many years forged lasting relationships with associations and partner companies that provide us with opportunities not open to all agents in the local area. We have managed to create a tested way of working that has allowed us to excel in the luxury, country and urban sectors of the housing market.

Whether you're moving home, moving to the UK, relocating, developing property or investing in it, or potentially buying for the first time, we believe we're the very best people to help.

And you'll always find us willing to go the extra mile.

Andrew Furnell & Martin Taylor




paragraph

Superior sales literature

At Taylor Hill & Bond our property brochures and sales literature is professionally produced, we use high quality imagery and text to portray your property in the best possible light

Floorplans and photo enhancement are standard additions

Professional Photography

We use state of the art photography equipment and have fully trained staff to ensure our pictures make the best impression possible. Our wide-angle lens captures every corner of the room.

We can provide advice on organising and staging your home to capture the perfect photograph.

Premium photography

Unlike some of our competitors, we have a desire to provide premium photograph for every single client. We employ a market leading team of photographers that are all highly skilled at making your home stand out and showing off its fine features.

We are able to provide this service at a subsidised price of £99 inc Vat and will even discount your sales commission by £99 on completion


paragraph




Our job, above anything else, is to agree the best possible price for you in your desired timescale.

Our bespoke marketing strategies allow us to present your property in the very best way and to the widest potential audience. Our exceptional combination of services is something that other high street estate agencies and online property companies cannot offer.

Showcasing your home

We showcase every single one of our properties to its full potential, no matter the size or price. We will also create a detailed and accurate floor plan, showing full room dimensions.

Cutting Edge Technology

Our cutting-edge technology is a key element in helping us to sell your property quickly, our in-house computer software for emailing based on preference means that people on our data base receive relevant properties at the touch of a button. Our offices benefit from the very latest call and lead handling technology ensuring that all enquires on your property are received contacted and no opportunity is ever missed.

Accompanies Viewings

With our Gold and Silver packages, our skilled negotiators always accompany prospective buyers to view your home and will check interested parties in terms of their chain and financial arrangements. We will provide viewers' feedback the following morning with details of any next steps.

Negotiating the best price

Having met both you and the buyer in person, we'll have a complete understanding of everyone's situation. This puts us in the strongest possible position to negotiate the best possible price for you

Exceptional after sales service

The most challenging time for you and your buyer is the time after the sale has been agreed through to exchanging contracts. Our dedicated sales progression team will liaise with your solicitor, mortgage broker and other parties in the chain to ensure. You will receive weekly updates to ensure a successful and timely completion.
Contact us