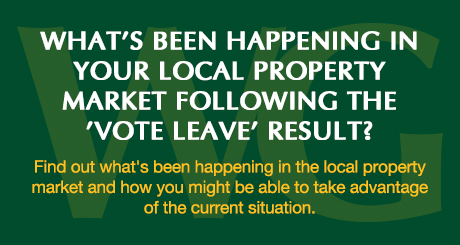 paragraph

One of the South West's leading independent estate agencies, , Wilkinson Grant & Co are a multi-discipline Property and Acquisition Agency covering Devon and pars of Cornwall, Dorset and Somerset.

With a reputation for getting results and building long-standing relationships with our clients, we cover all sectors and all aspects of the residential sales and letting market, including land , new home, acquisitions and letting and property management.

Sales - Exeter 01392 427500

Topsham 01392 875000

Lettings 01392 455920

Surveyors 01392 455911

Land & Developments 01392 455926

Financial Services 01392 202626

paragraph

Exeter

Our Exeter city centre offices are a delight to work in and to welcome clients. Situated in the Castle Quarter between Exeter Castle and the High Street, we are in a beautiful conversion of The Old City Library. If you are in Exeter please do call in to see us.




paragraph

Whilst we embrace online searches, we still find that our traditional way of getting to know buyers and sellers, continues to enable us to visit and sell the largest amount of the nicest properties in the city. If you are looking to buy or sell we are able to meet and discuss your individual requirements and personalise the process, often offering, identifying or introducing properties not on the open market.

paragraph

Through effective marketing, an interesting and extensive register and the prominent position of the offices Wilkinson Grant & Co are often the very first port of call for people from both outside the region and locally searching for property.

paragraph

Situated in the historic former fishing village on the Southern outskirts of the City, Topsham lies on the River Exe Estuary some 4 miles from the centre.




paragraph

Wilkinson Grant & Co have the most prestigious Agency offices in the town and have a strong well established relationship with the local community.

paragraph

Our knowledge of the local market extends to all of the Exe Estuary villages and throughout East Devon.

paragraph

Like many businesses over the years we have lent our support to many charities but this year, following discussions with our colleagues and listening to many of our valued clients, we have chosen to lend our support to locally run, locally administered charities who are reliant upon fund raising in the local community.

Each month we will promote one charity in our advertising and marketing to raise awareness of the charity and any fund raising events they may have, plus where possible actively participate with the charity with staff donating 'payroll hours' to help out.

Over the year we will have various fund-raising events of our own where the monies raised are pooled equally between the charities.

You too can participate by collecting your WG Charity Reward card which can add to the combined fund raising "pot" for any introduced business during the course of the year. If you would like to be involved or want more information on our initiative please contact Wendy Aspland on 01392 427500.
Contact us