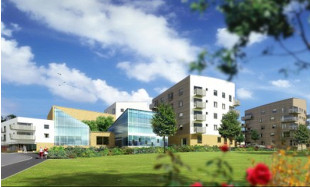 Description
We are one of the largest housing providers in England with over 57,000 properties in more than 120 local authorities from Newcastle upon Tyne in the North East to Plymouth in the South West. We provide a range of housing and community focused services to the 161,000 residents living in our homes.

This stunning new development of one and two bedroom apartments has been named after the area's rather fragrant history. It may be hard to imagine now, but for hundreds of years lavender was grown on acres of land around Sutton. In fact, it was once known as the 'Lavender Capital of the World', and the area was a sea of the delicately scented blue herb during summer.

We chose the name The Lavenders to capture its fresh, brightly coloured and fragrant history. There is a selection of one and two bedroom apartments in this phase for sale on a shared ownership basis. Shared ownership is an innovative scheme which helps people who are unable to buy a property outright. You buy a share (25-75%) and pay a reduced rent on the remaining share. At a later stage you can buy more shares until you own 100% of the property. This is an affordable way to buy, being often cheaper than renting privately, so this is your opportunity to get on the property ladder!

Affinity Sutton is a responsible developer dedicated to the creation of sustainable communities, the protection of the environment and the conservation of energy.

The homes at The Lavenders are built to a new Government standard, the Code for Sustainable Homes and will achieve a level 4 rating. The Code sets out demanding levels for the environmental performance of new homes in a number of different areas such as energy and water use, surface water management, site waste management, household waste management and the use of materials.

Independent assessments indicate that level 4 should deliver energy savings versus homes built to current Building Regulation requirements.This will be achieved by offering a variety of energy efficient solutions, including a high level of insulation, low energy lighting, water saving spray taps and low flush WCs.

All of these measures should make your home more efficient to run, meaning lower energy bills for you, whilst being kinder on the environment.
Specification
Property Features:


Quality fitted kitchen

Stainless steel oven, hob and chimney hood

Fridge/freezer & washer/dryer

Carpets

Balconies (on all upper floors)

Audio entry system

Sky+ (subject to subscription)

NHBC Warranty

Estimated availability: Spring 2014

Buyers Incentive Package


Free carpets and white goods

You can buy with just a 5% deposit**

**Terms and Conditions apply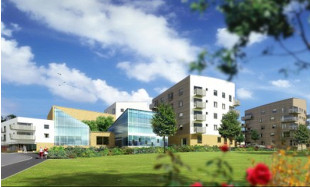 Leisure facilities
Green open public spaces, landscaping will stretch to the banks of the River Wandle which meanders through the eastern part of the site creating a lovely place along which you can stroll or cycle.
Local shopping
The Lavenders will benefit from having its own convenience store with Green Wrythe Lane and Carshalton High Street nearby for other shopping needs.
Sutton town centre with its wide choice of shops, cafes, bars, restaurants and entertainment venues, is just 1.5 miles away.
Nearest schools:
Muschamp Primary School and Language Opportunity Base

(0.3 miles)

Carshalton Boys Sports College - Secondary

(0.3 miles)

Rushy Meadow Primary School

(0.3 miles)
Transport links
Hackbridge train station is less than a mile away with frequent services to Central London.


A good network of local buses connecting to the Underground.
Nearest stations:
Hackbridge
(0.6 miles)
Carshalton
(0.6 miles)
Mitcham Junction
(1.1 miles)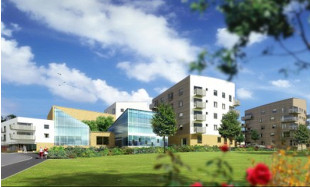 Call directly
Tel: 020 7887 2354 Local call rate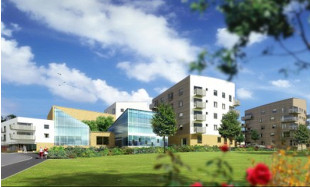 Affinity Sutton Group

Affinity Sutton is one of the largest providers of affordable housing in the country, with 49,000 homes nationwide through our seven operating companies - Aashyana, Brighton Housing Trust, Broomleigh, Downland, Grange, Ridgehill and William Sutton.

A business for social purpose, we operate on a commercial basis, are professional, have an eye on efficiency and focus intently on the needs of our customers. Our surpluses are used to deliver social objectives and contribute to our active development programme of 7,000 homes up to 2010.
With over 54,000 homes and a one hundred year history, Affinity Sutton is one of the biggest providers of affordable housing in England. As a business for social purpose we're committed to helping people put down roots. We act as a springboard, maximising life chances for our residents and creating places for communities to thrive
See it? Scan it!
this QR code for this agent's
new homes for sale