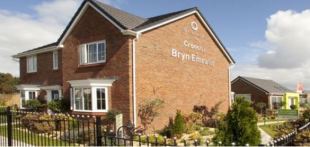 Description
A superb range of 2, 3 & 4 bedroom homes in the quiet village of Bryn in Llanelli. -

Conveniently situated in Bryn, a small village east of Llanelli, Bryn Emrallt offers quiet village life just over three miles from the attractive town of Llanelli. With a superb choice of 2, 3 & 4 bedroom terraced, semi-detached and detached homes, the location provides excellent commuting links to Cardiff and Swansea via the m4. The region offers a wide variety of things to do and places to see, including the nearby Millennium Coastal Park which provides stunning views of the Gower Peninsula and an expanse of traffic-free cycling.

Location, Location, Location - Location provides the key to a new home at Bryn Emrallt

The chance to move into a brand new home within an idyllic and peaceful location is proving too good to miss for many of the region's buyers.

Bryn Emrallt, situated in the quiet village of Bryn, is enjoying a surge of interest from those looking to move into its impressive two, three and four bedroom homes.

And the site's location, close to picturesque countryside and the magnificent Millennium Coastal Park, is being credited for its success.

Many of our buyers choose Bryn Emrallt for its impressive setting. With the outstanding Gower Peninsula and miles of traffic-free cycling right on the doorstep, this is a wonderful place in which to put down roots. And our designers have been very careful to match these stylish new homes to their extraordinarily beautiful surroundings.

Anyone with a love of the coast and countryside will adore Bryn Emrallt. The development provides the perfect setting for an outstanding new home - with access to all of the delights of the surrounding area. Buyers can enjoy the perfect semi-rural lifestyle here, where the tranquil feel of a village is combined with easy access to all local amenities.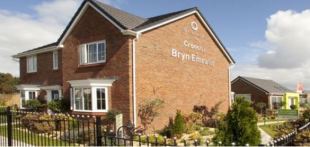 Leisure facilities
Things to see and do....Good reasons for living at Bryn Emrallt

MILLENIUM COASTAL PARK

The Millennium Coastal Park is a visionary project which has transformed 20km of coastline from industrial wasteland into green parkland - giving the coast back to the people. The park provides stunning views of the Gower Peninsula and an expanse of traffic free cycling. The smooth, flat cycle track has been described as "one of the finest stretches of the whole National Cycle Network". Cycle hire is available.

MACHYNYS PENINSULA

Machynys Peninsula Golf and Country Club overlooks Carmarthen Bay and the Gower Peninsula in South Wales. Machynys is the perfect golf club for golf breaks or golf holidays and has already earned itself an enviable reputation as the UK's best new golf course.

SOSBAN RESTAURANT

Sosban is a new restaurant on North Dock in Llanelli, South Wales. It is owned by Welsh ex-rugby players and is a place for fine-dining. It is elegant with a modern twist, the food is locally sourced and the service is very good.

LLANELLI LEISURE CENTRE

Llanelli Leisure Centre offers two attractive swimming pools with gallery seating, a new fully-equipped Fusion fitness club, a large multi-use sports hall, a full size Astro turf, cafe, private dance studio and two classrooms. It is centrally located in the town centre with plenty of on-site car parking. Great for a family day out!

NATIONAL WETLAND CENTRE WALES

The National Wetland Centre near Llanelli in Wales is a 450 acre mosaic of lakes, scrapes, pools, streams and lagoons adjoining the salt marshes and northern shore of the scenic Burry Inlet facing the Gower Peninsula. The range of habitats makes the site a refuge for many different plants and animals - from year-round members of the centre's world wildfowl collection to seasonal flocks of wild birds numbering up to 50,000 strong. It is off the A484 and B4304 to Swansea. Follow the duck signs off the M4 exiting at junction 48.

THEATRE ELLI

Theatr Elli is housed in an Art Deco-style building in the heart of Llanelli. With a vibrant, energetic and diverse range of events from dazzling dance spectacles to opulent operas, magnificent musicals and musical events to drama and children's theatre, there is something for everyone. Plus with three screens, there's also the latest cinema releases too.

PARC TROSTRE

Parc Trostre is an out-of-town retail park in Llanelli, West Wales. It is located at the Trostre roundabout off the A484 road. It has several big name stores and a number of food outlets and is a shopaholic's dream.

PARC Y SCARLETS

Parc y Scarlets is a rugby union stadium in Llanelli, Carmarthenshire and is the official home of the Scarlets and Llanelli RFC. The stadium complex includes facilities for match-day supporters and also occasionally hosts some matches of the Wales National under-21 and senior football teams, as well as Llanelli A.F.C.'s matches in European competitions.

ST MICHAEL'S SCHOOL

St. Michael's School, based in Llanelli, is one of Wales' leading Independent Schools. The School provides for pupils an academically challenging, supporting and safe environment where each pupil is treated as an individual and every student is given the opportunity to achieve an academic and personal foundation that will equip them for life.
Nearest schools:
St Michael's School - Primary

(0.2 miles)

Bryn Community Primary School

(0.3 miles)

Bynea Primary School

(0.7 miles)
Transport links
Just three miles from the attractive town of Llanelli, Bryn Emrallt benefits from excellent commuting links to both Cardiff and Swansea.

Bryn Emrallt is perfectly placed for Junction 28 of the M4 which gives access to Swansea, Bridgend and Cardiff.
Nearest stations:
Bynea
(0.9 miles)
Llangennech
(1.1 miles)
Llanelli
(2.6 miles)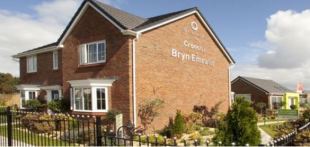 Opening hours
Open Daily 11am - 6pm, Sat 10am - 5pm & Sun 11am - 6pm
Call directly
Tel: 01554 557008 Local call rate
Site plan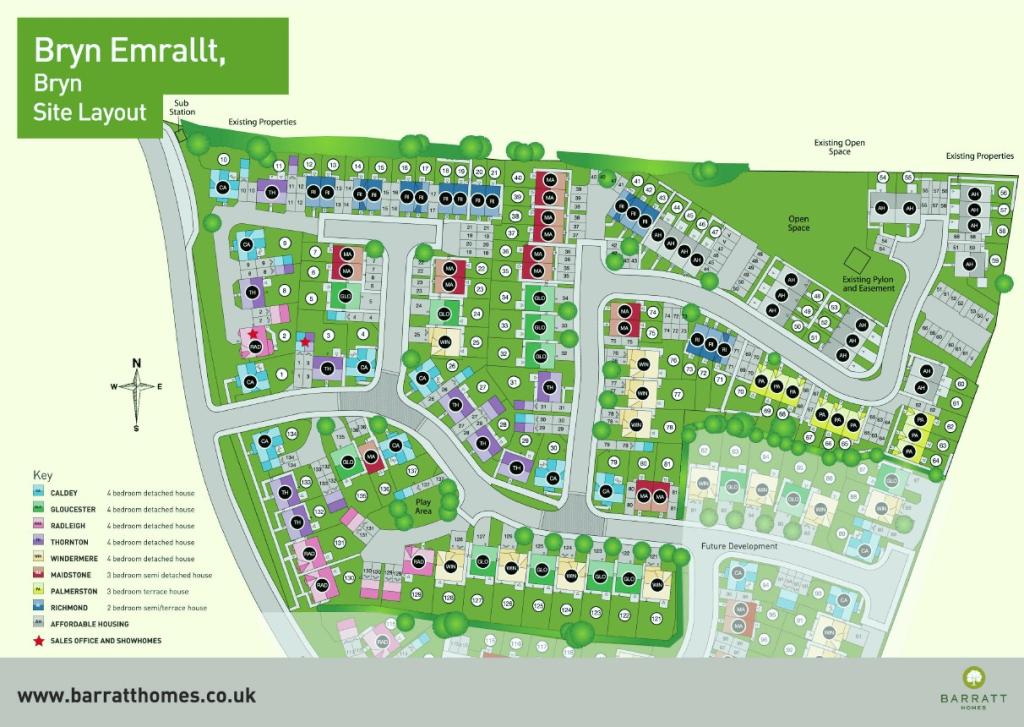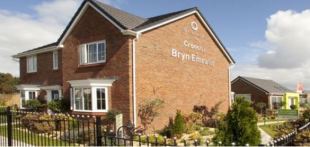 Barratt Homes

Founded in 1958, Barratt is Britain's best-known housebuilder. We have sold over 300,000 new homes around the country and are leaders in design, urban regeneration, social housing and innovation.

We currently sell over 15,500 new homes a year and are building on developments from Aberdeen to Plymouth, helping to meet housing demand in towns, cities and rural areas. We build for all kinds of buyers, from first-time buyer apartments to family townhouses to luxury penthouses, plus homes for rent and shared ownership.

A commitment to innovation and continuous product development, coupled with the highest standards of design, construction, quality and customer service has earned Barratt every major industry award in recent years and we are currently 'Housebuilder of the Year' in both the prestigious What House? and Your New Home awards. Our site managers are also regular winners in the NHBC 'Pride In The Job' awards for quality workmanship.

Other developments from Barratt
See it? Scan it!
this QR code for this agent's
new homes for sale
Help to Buy : equity loan
Help to Buy is a Government scheme designed to help people buy a brand new home with a 5% deposit.

Through the scheme the Government provide an equity loan of 20% of the purchase price, the loan is interest free for the first 5 years.


Equity loan 20%
Mortgage 75%
Deposit 5%
If you would like to read further details on the scheme visit our
Help to Buy page