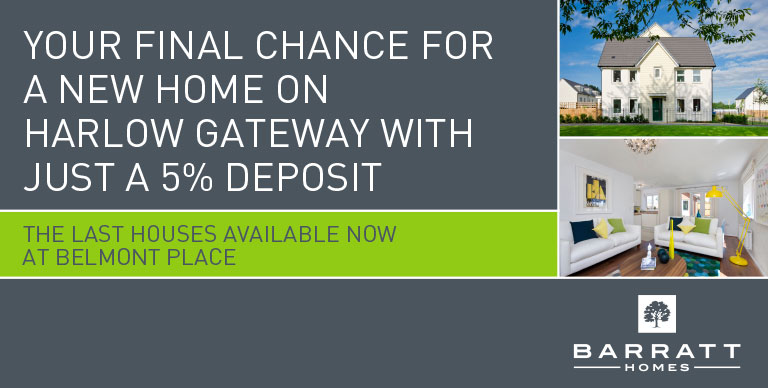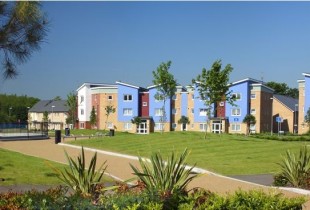 Description
Clean lines, stylish finishes, form and function... Fifth Avenue is an evolutionary collection of homes for the new gateway to Harlow.

It is hard to believe that any town could have been as strategically planned as Harlow has. From its original design plan by Sir Frederick Hibberd in the late 1940's Harlow was mapped out to be a town with a sustainable community that encouraged people to live, work and play in their local environment.

Harlow - a town where you can live, work and play

With that in mind more than one third of the town is made up of parks, ponds and open spaces and there is over 250 acres of green space to be explored and enjoyed. Around this the infrastructure of the town has been developed offering a vibrant town centre with its Harvey Centre where most of the big high street stores are available. Adjoining this is the striking new Water Gardens shopping complex where you can enjoy a choice of eateries overlooking dramatic water features and sculptures and wander amongst a plethora of stores. Built around the nationally renowned Sir Frederick Hibberd Water Gardens this location is just one of 21 sites of special interest in Harlow.

Constantly evolving for today and tomorrow

Harlow, the town which saw the birth of fibre-optic cable and the development of cutting edge radar equipment, is now showing it has the potential to reinvent itself once again into a dynamic new place to live. The regeneration process that is currently underway will literally transform the town with large sections of it experiencing a complete redesign to provide everything its resident's need for today's modern lifestyles.

The centre has already been nominated as a training facility for elite athletes in the run up to the 2012 Olympics. The town centre is also undergoing its own transformation which will provide new shops, businesses, a new library and better entertainment facilities. This will lead to the creation of thousands more full and part time jobs ensuring Harlow remains way ahead of the national average in terms of its employment rate. This massive regeneration scheme represents the most comprehensive investment in Harlow's future since the delivery of Sir Frederick Gibberd's original master plan. It will ensure that Harlow will stay firmly on the map as a sought after location to live and a town where businesses can relocate to and thrive.

Fifth Avenue – a brand new community has arrived

Built around the central hub with its stylish water feature and gardens Fifth Avenue has stayed true to the ethos of Harlow – creating a community where you can live, play and work. The development has been planned in a series of home zones each offering a mix of homes from apartments for first time buyers up to 4 bedroom detached family houses. With tree lined streets and a series of cycleways and footpaths running throughout the development residents have been encouraged to put the car away and have thus created a safer environment for the young to enjoy. Dotted throughout the development are open spaces and play areas to be enjoyed.

And nature has not been forgotten. The balancing pond close to the central hub has been put in place to collect any surplus water from excessively high rainfall. It has also been preserved as an area of grassland and is left as undisturbed as possible as part of our commitment to encouraging the regrowth and continuation if the existing wildlife at Fifth Avenue. As such it provides an excellent environment for a range of wildlife including breeding birds, frogs, toads and other insects. Without these important breeding grounds many of our best loved British garden animals such as hedgehogs, robins, butterflies and frogs would disappear.

Already over 500 residents are enjoying life at Fifth Avenue and a strong sense of community is quickly developing as new generations are born and friendships forged. The development has already won many accolades for its design and build quality, and has become recognised as an exceptional place to live.
Specification
A new lifestyle both inside and out

Our homes at Fifth Avenue have been designed to suit a whole range of buyers. From our popular studio apartments, for those taking their first step onto the ladder, to our 3 and 4 bedroom family homes, we have ensured they are all fitted with the features you need to start enjoying your new home from the day you move in.

From contemporary fitted kitchens with integrated oven, hob and hood to stylish bathrooms with fashionable white suites, these are homes on which you can stamp your own personality. Our Impression extras range allows you to do just that with a wide choice of optional extras available to enhance and personalise your home. Depending on what build stage your home is at when you reserve you can choose the items you want and ensure that they will be ready and fitted into your new home before you move in. And all of our homes benefit from not just the NHBC 10 year Build Warranty but also the Barratt 5 Year Warranty on all fixtures and fittings, giving you complete peace of mind.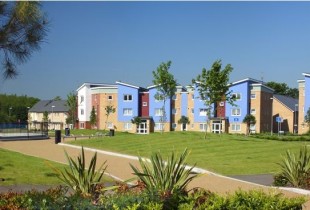 Leisure facilities
Leisure facilities are readily available from bowling to cinema, fishing or boating along the River Stort, theatre and opera, or restaurants and nightclubs there is something for every taste and age group. Coupled with this is the beauty of so much open countryside to enjoy and the planners have ensured that this can all be explored without needing to get in your car. Harlow has an extensive cycle network, which links most areas of the town together. The cycle paths run through scenic areas and green spaces as well as to prominent leisure areas so your bike ride will be a pleasant experience as well as a form of transport. There are also plenty of public footpaths that take you over or under the road networks so getting around on foot is just as easy.

Fifth Avenue is a large part of this transformation and is a perfect example of how working in partnership with the town council can deliver the best for the people who will live there. Not only will the development provide much needed homes suitable for first time buyers up to large families but money raised within the partnership has now secured for this northern edge of the town a brand new £3m football stadium, £1m athletics track and a £25m state-of-the-art community leisure centre. The new leisure centre, Leisure Zone will offer resident's state of the art facilities including an 8 lane swimming pool, a national club standard sports hall that will be able to host major sporting events, an indoor tennis hall, a state-of the- art gym, three fitness studios, four squash courts, health spa, day-care nursery, lounge bar/restaurant and café.
Schools and education
For families the town offers an excellent choice of education facilities. There are 31 primary schools and a specialist status secondary schools and colleges located around the town with many attaining exam results well above the national average.
Nearest schools:
Tany's Dell Community Primary School

(0.4 miles)

St Alban's Catholic Primary School

(0.5 miles)

Burnt Mill Comprehensive School - Secondary

(0.5 miles)
Transport links
Perfectly located

Harlow is ideally situated in theM11 corridor and close to Stansted Airport to make it an appealing location for both commuters and new businesses to relocate to.
From Harlow Town Station, which is linked via a walkway to Fifth Avenue, trains to London Liverpool Street take just 45 minutes. Stansted Airport is just 12 miles away offering flights to most European destinations on both budget and chartered airlines. And the Stansted Sky-train operates through Harlow connecting you with the airport in just 20 minutes.

For road users the town could not be better placed for easy links to surrounding towns. The M11 is just 3.5 miles away providing fast access to Cambridge, 40 miles north, and to the south the M25 and the Capital.

The A414 which is less than a mile from Fifth Avenue provides an east west link. This allows direct access to the towns of Hertford and St Albans in the west and Chelmsford in the east.

Nearest stations:
Harlow Town
(0.7 miles)
Harlow Mill
(1.0 miles)
Sawbridgeworth
(3.0 miles)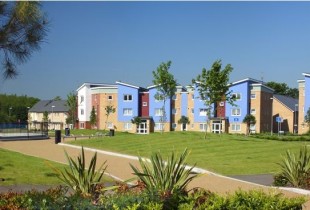 Opening hours
Thursday - Sunday 10am till 5:30pm and Monday 2pm till 5:30pm
Call directly
Tel: 01279 949020 Local call rate
Site plan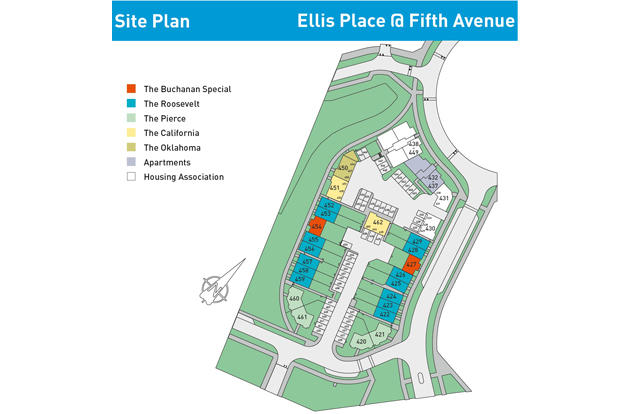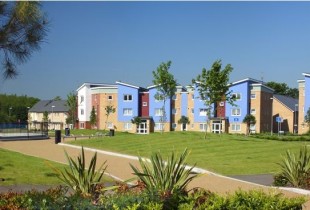 Barratt Homes

Founded in 1958, Barratt is Britain's best-known housebuilder. We have sold over 300,000 new homes around the country and are leaders in design, urban regeneration, social housing and innovation.

We currently sell over 15,500 new homes a year and are building on developments from Aberdeen to Plymouth, helping to meet housing demand in towns, cities and rural areas. We build for all kinds of buyers, from first-time buyer apartments to family townhouses to luxury penthouses, plus homes for rent and shared ownership.

A commitment to innovation and continuous product development, coupled with the highest standards of design, construction, quality and customer service has earned Barratt every major industry award in recent years and we are currently 'Housebuilder of the Year' in both the prestigious What House? and Your New Home awards. Our site managers are also regular winners in the NHBC 'Pride In The Job' awards for quality workmanship.

Other developments from Barratt
See it? Scan it!
this QR code for this agent's
new homes for sale