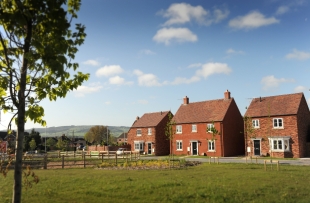 Description

Abbey Springs development provides a variety of 2, 3, 4 and 5 bedroom properties.

Pershore is an elegant market town set in the heart of the Vale Of Evesham with a wealth of history and heritage, famed for its Georgian architecture.

The impressive, medieval Pershore Abbey is dominated by the tall pinnacled tower offering views to Bredon Hill.

Surrounded by beautiful countryside Pershore has many specialist shops, an undercover market, welcoming pubs, restaurants and Community Arts Centre.

Pershore can be reached direct by rail from London Paddington or via Worcester from Birmingham and the North. There are also good bus connections and Junction 7 of the M5 motorway is only 7 miles from Pershore.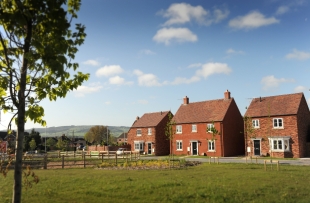 Nearest schools:
Pershore, Abbey Park Middle School - Primary

(0.2 miles)

Pershore, Abbey Park First and Nursery School - Primary

(0.2 miles)

Pershore, Holy Redeemer Catholic Primary School

(0.2 miles)
Nearest station:

Pershore
(1.3 miles)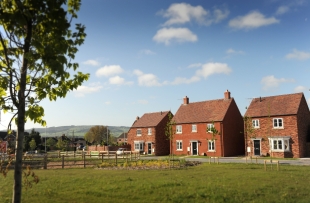 Call directly
Tel: 01386 367002 Local call rate
Site plan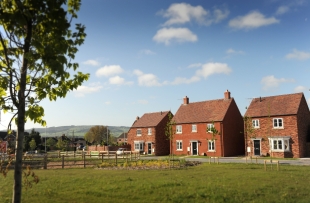 Bloor Homes
Building for the Future

Bloor Homes design and build homes of distinction tailored to the needs of modern life. Those who aspire to our homes readily acknowledge you only need look at a Bloor Home to realise that not all new homes are the same. But the true difference that sets Bloor Homes apart from the crowd is deeper than the varied architectural styles that first catch the eye.

The Bloor Group began building houses over 35 years ago and today is one of the largest privately owned house building groups in the UK. Building in excess of eighteen hundred homes each year, the house building operation is managed through eight regional companies. Our approach to the design of every new location goes far beyond the provision of superior homes for today's way of living. We make every effort to conserve the natural balance of each location including the conservation of wildlife and the preservation of natural features – a policy which has been praised by several planning departments.

Our architects create interesting, imaginative layouts that compliment the range of properties. Whichever home you choose, you will find all rooms, together with their high specification, provide not only maximum comfort, but greater freedom of movement. Reserve a Bloor Home in the early stages of construction and you will have the freedom of choice too, to chose from our range of finishes for the kitchen, bathrooms and en-suite facilities.

We keep an eye on the future, combining traditional building materials and using modern methods to reduce maintenance. We pride ourselves on the wide choice of styles we offer from apartments to seven bedroom luxury homes.

With every Bloor Home comes the peace of mind that your needs and enquiries will always be answered, from your first visit to the day you move in to your new home.
See it? Scan it!
this QR code for this agent's
new homes for sale