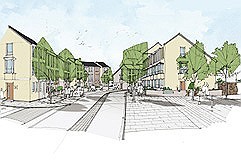 Description
Meaning 'happy home' in Cornish, Boslowen provides just that and more with a fantastic contemporary range of 2 bedroom apartments and 2, 3 and 4 bedroom homes. The location is perfect for enjoying the best Cornwall has to offer from glorious surfing beaches to the local mining heritage.

More information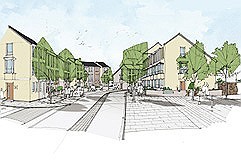 Nearest schools:
Roskear School - Primary

(0.2 miles)

Rosemellin Community Primary School

(0.4 miles)

St John's Catholic Primary School, Camborne

(0.5 miles)
Nearest stations:

Camborne
(0.5 miles)

Redruth
(3.2 miles)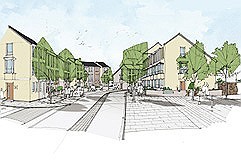 Call directly
Tel: 01209 229269 Local call rate
Site plan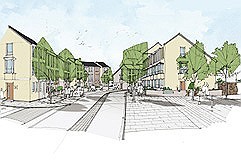 Linden Homes - Who We Are

National strength, locally delivered

Renowned for our award-winning homes and a reputation for quality, we are industry experts in delivering distinctive and diverse new homes in prime locations throughout the UK. We strive to create sustainable new developments that inspire modern living and set new benchmarks in design.

From waterfront apartments such as Building Awards winner St Michael's Reach in Marizion to landmark regeneration projects such as Blue Ribbon Award winner Kingston Mills in Bradford-on Avon, our use of industry renowned architects means we create homes that are built to compliment their surroundings without compromising on a unique attention to detail.

We're not just passionate about building great looking homes, we're also dedicated to building the right homes for our customers delivered with exceptional service, while also contributing at the heart of local communities. Our team are focused on providing new opportunities, support for charity projects, engaging with local actions groups, delivering necessary skills, and working to deliver sustainable innovations.

Foundations for Success

Galliford Try is the name behind Linden Homes, and is one of the UK's leading housebuilding and construction companies, responsible for high-profile projects such as the All England Lawn Tennis Club roof at Wimbledon, the 2012 Olympic Village and the new Queensferry Bridge in Scotland.

See it? Scan it!
this QR code for this agent's
new homes for sale