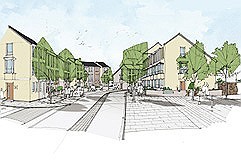 Description
Meaning 'happy home' in Cornish, Boslowen provides just that and more with a fantastic contemporary range of 2 bedroom apartments and 2, 3 and 4 bedroom homes. The location is perfect for enjoying the best Cornwall has to offer from glorious surfing beaches to the local mining heritage.

More information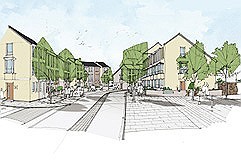 Nearest schools:
Roskear School - Primary

(0.2 miles)

Rosemellin Community Primary School

(0.4 miles)

St John's Catholic Primary School, Camborne

(0.5 miles)
Nearest stations:

Camborne
(0.5 miles)

Redruth
(3.2 miles)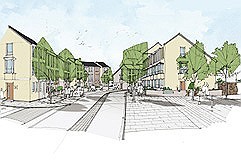 Call directly
Tel: 01209 229269 Local call rate
Site plan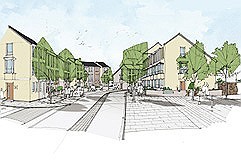 Linden Homes

Linden Homes is a leading new homebuilder with a truly impressive brand, offering a distinctive and diverse product range of new homes and properties both in terms of house styles and specification. We are currently building houses and flats throughout the South East, South West, East Midlands and North East of the country.

Local expertise national awards - Over the past ten years our housebuilding companies have placed themselves amongst the best in the industry as a wide range of industry awards testify.

Accreditations

Building Awards 2012 - House builder of the Year
What House Awards 2012 - Best Large Housebuilder: Gold: Linden Homes

Site Manager Paul Mott at our Orchid development recently received the NHBC Pride in the Job Quality Awards 2012 Linden Homes Midlands

See it? Scan it!
this QR code for this agent's
new homes for sale