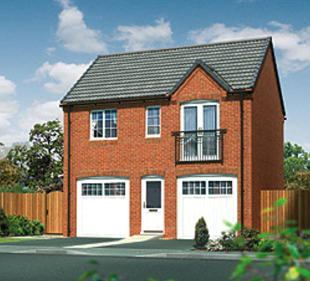 Description
Within a few minutes walk of the centre of Bingham, a lively market town that traces its history back to the Domesday Book and beyond, Dukesmead is a very special place to put down roots in a mature, welcoming community. With its green recreational spaces and open farmland to the south, this superb development of new homes combines a peaceful, relaxing ambience with excellent transport links.
Leisure and entertainment
Bingham has an excellent leisure centre, less than half a mile from Dukesmead, with swimming and teaching pools, a gymnasium, fitness and therapy suites, sports halls, and floodlit outdoor facilities. It is the meeting place of the town's archery, athletics and badminton clubs, and there are also local groups dedicated to bowling, angling, cricket, football, karate, rugby and walking. The town is set on the edge of the outstandingly beautiful Vale of Belvoir, with miles of magnificent countryside to explore, and outdoor attractions like Ferry Country Park with its wildlife park and farm provide endless stimulation for exploration and adventure. The National Water Sports Centre at Holme Pierrepoint, a purpose-built facility with a regatta lake, white-water rafting and water skiing and a major venue for national and international competitions, is less than five miles away. For relaxation and pampering, the Eden Hall Day Spa in nearby Elston Village provides a wide range of luxurious options.
Shopping
Bingham is a market town with a good range of local shopping. It offers a supermarket, convenience stores, hardware retailers and food and drink shops, including an award-winning butcher. Many of the shops are based around Eaton Place, the historic Butter Cross and the Market Place, which is also the site of the lively Thursday market. Both Newark and Nottingham are also in easy reach for shopping trips.
Transport
Dukesmead is close to the junction of the A52 and A46, and in easy commuting range of Nottingham, Derby and Leicester. Bingham Station has frequent rail links with Nottingham and Grantham, and there are excellent local bus services. East Midlands International Airport is less than an hours drive away.
History
Originally an Anglo-Saxon village, Bingham was already almost 1000 years old when, in the year 1314 Alice de Bingham, widow of the Lord of the Manor, claimed the right to hold a market there every Thursday. The market is still held on Thursdays, although the Butter Cross around which it is held is a relative newcomer dating back to just 1861.
Education
Bingham has a full range of childcare and education services, from pre-school to secondary, within the town.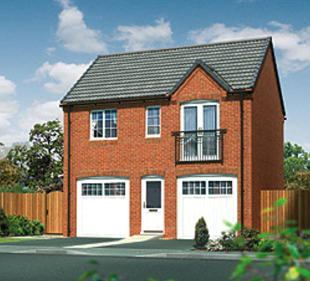 Nearest schools:
Toot Hill School - Secondary

(0.3 miles)

Bingham Robert Miles Infant School - Primary

(0.5 miles)

Robert Miles Junior School - Primary

(0.6 miles)
Nearest stations:
Bingham
(0.7 miles)
Aslockton
(2.6 miles)
Radcliffe (Notts)
(3.2 miles)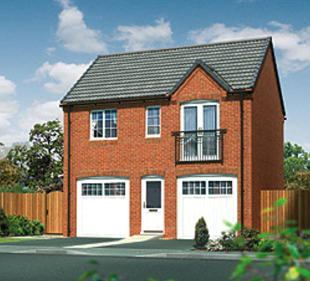 Driving directions
From the M1 travelling north

Leave the M1 at junction 21a, on the outskirts of Leicester, to join the A46. Stay on the A46 following signs for Newark for approximately 40km, then at the intersection of the A46 with the A52 take the fourth exit to enter the A52, following signs for Grantham. Around 1km on, take the first left turn into Tithby Road then first left into Mill Hill Road. The entrance to Dukesmead is on the left, around 200m on.



From the M1 travelling south

Leave the M1 at junction 25 to join the A52 travelling eastwards through Nottingham, following signs for Grantham. After approximately 30km, at the intersection of the A52 with the A46 take the third exit, stay on the A52 and follow the directions above.



From the A1

Leave the A1 by the slip road at Barrowby, on the western edge of Grantham, and then turn left at the T-junction to join the A52 travelling westwards. After approximately 19km, carry on past the first turn-off for Bingham and turn right at the next junction. Take the next left turn into Mill Hill Road, and the entrance to Dukesmead is on the left, around 200m on.
Opening hours
Daily 10am to 5pm
Call directly
Tel: 01949 279293 Local call rate
Site plan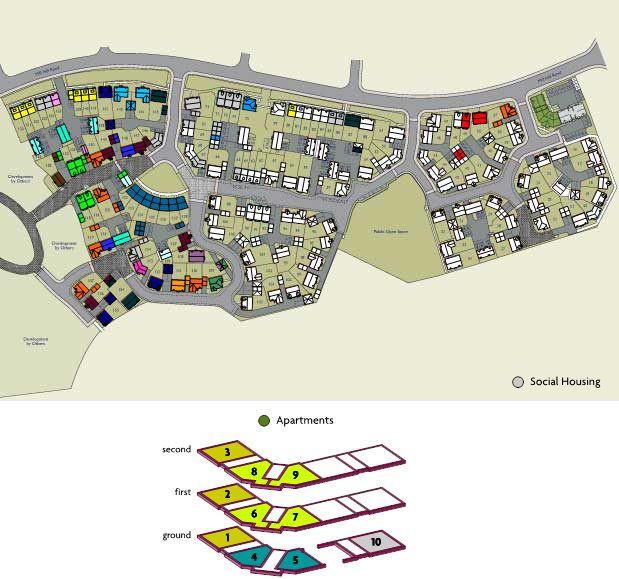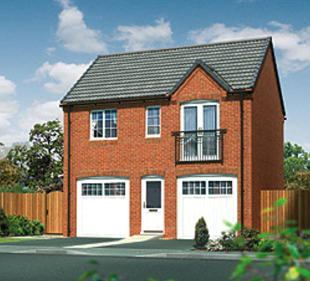 Our Background

We'll keep it brief, because a lot has happened over the past seventy-five years. Around 100,000 new Miller homes, for a start. A lot of new ideas in building technology. Loads of awards, like Major Housebuilder of the Year, Large Housebuilder of the Year, Best Sustainable Development, and Private Housebuilder of the Year. That last one's important because it's from First Time Buyer magazine, so it's about real people and their experiences.

Listening to you

Four times every year, we ask an independent research company to find out whether our customers would recommend us to friends. Our current rating is 97% positive (2012 average).

That's about more than great houses. It's about keeping in touch, helping you find what you want, helping you buy it once you've found it, telling you how the building's coming along (by email, SMS, or the post). It's about listening, and being there if you have a question or a problem. It's about our incentives, offers and assistance schemes (please check them out), and dedicated websites that help people in a new neighbourhood to get to know each other. Yes, we get excited by new ideas and technologies, but essentially we're just old fashioned, home loving people.

Quality homes. In quality places.

Building homes is what we do, and we do it exceptionally well. Over the past 75 years, we've seen what people really like about the homes we build and, well, we build on that experience.

So you know that behind the kerb appeal there's a structure that meets the highest professional standards. You know that the beautifully proportioned rooms are impeccably finished and decorated. You know that every detail has been checked, inspected (and admired). You know all that because of the way the door feels when you open it, the crisp clean edge of the paintwork, the way your whole home just works. That's experience.

What you may not realise, at least until you have the pleasant surprise of seeing your fuel bills, is that we are also absolutely committed to the most environmentally friendly movements in homebuilding. This means we use low-carbon construction methods (even zero carbon on occasion) but it also means that our homes are highly energy efficient in everyday life.

And finally, location location location. Some people want country quiet, some want urban convenience. All we can do is try to find the very best spot for every taste. So we try to put urban where it's also pretty quiet and rural where it's also pretty convenient. And the views? Well, we can't move mountains (and wouldn't if we could) but we will try to make sure your new home is pointing towards one if there's one available, and something else nice if there's not.

Service is too small a word.

We think of it as a relationship. Even if it never gets beyond the electronic stage we'll do our very best to help you find what you're looking for, and do it as unobtrusively as we can. You choose the channels, and we go away when you ask us to.

When you visit one of our developments, though, we have a chance to meet properly and talk. We enjoy that. We'll show you homes we think you might like (or ones very like them if they're not finished yet) and tell you about special offers that might interest you.

If you decide to buy, we'll help in every way we can. We can give you information about mortgages and lawyers if you want it, although we're careful not to become too close to anyone working on your behalf because we don't want any conflicts of interest. Then we'll keep you informed as your new home is being built, and invite you round at the appropriate time to choose things like kitchen worktops and bathroom tiles. If you want to measure up for carpets and curtains, we'll do our best to arrange things.

When you get your keys, there's a meeting to go over all the important stuff like stopcocks and thermostats, and we'll also leave you full instructions. But here's the best part. We don't go away. We'll leave you in peace, of course, but if you need help or advice we'll be on hand for as long as you need us. That's the kind of relationship we like.
See it? Scan it!
this QR code for this agent's
new homes for sale