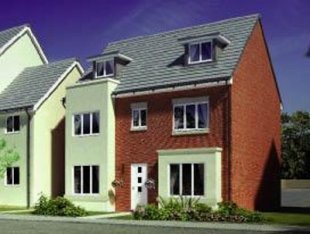 Description
Priory Meadow, St. Neots
On the edge of the thriving market town of St. Neots, a picturesque and friendly community straddling the River Great Ouse, Priory Meadow presents a superb selection of high quality contemporary houses in a quite exceptional location. Within a few minutes' walk of the beautiful town centre, with its waterside parks and traditional market-place, the development is also a strategically situated commuter base with excellent road and rail links. The A1 is just a mile from the homes, and Cambridge is a 40-minute drive away.
Local history
While there is evidence that the area was settled as long ago as the Bronze Age, the community of St. Neots dates back to the 10th century, when a small monastery was founded by Earl Alfric to house the bones of St Neot, which were reputed to have miraculous powers. The town grew in importance as a trading centre, with the first bridge, constructed of 73 timber arches, being built in 1180. Today, the town's heritage is reflected in its busy 12th-century market square, one of the largest in England, and the houses, which surround it as well as the ancient churches and the many traditional inns. The area's past is interpreted and celebrated in St. Neots Museum in the town centre.
Outdoor activities
The pleasant countryside setting, and the parks and riverside walks within the town, make St. Neots an exceptionally attractive home for people who enjoy outdoor pursuits. Local walks range form the informative Town Trail, an entertaining introduction to the locality, to the more demanding challenges of the Ouse Valley Way. The river is a popular focus for fishing, picnicking and pleasure-craft, with several marinas within the town boundary. St. Neots is also renowned for rowing and hosts an annual regatta each July. There is a nearby nature reserve at Paxton Pits, with a visitor centre, nature trails and bird-watching hides.
Education
There is a choice of pre-school provision as well as primary and secondary schools within easy reach of Miller@St. Neots.
Health care
In addition to several dental surgeries, there is a choice of health centres offering a full range of GP services and selection of specialist clinics within around 10 minutes' walk of the development.
Sport and leisure
St. Neots Leisure Centre in Barford Road, around a mile from the development, has a 25-metre swimming pool with a flume and a lagoon area as well as a sauna, sports hall, tennis courts and floodlit all-weather pitches. There is an exciting new skate park in the town centre, close to the river, and a choice of golf courses in the area. St. Neots also has a 16-lane 10-pin bowling alley.
Entertainment
The Priory Centre in the town provides a lively programme of performing arts and exhibitions, from wrestling and touring shows to discos and local drama productions. It is also a major venue for the Folk Festival in May and the town's Carnival in August. There is a Cineworld multiplex in Huntingdon, under 10 miles away.
Shopping
St. Neots has a particularly pleasant shopping environment, mostly arranged around the High Street and the market square, with a mixture of retailers from major national chains like Marks and Spencer and Tesco to long-established family firms. There is a weekly market on Thursdays and a Farmers' Market on the second Saturday of every month, and the market square is also used for Italian and French weekend markets throughout the year. For an even wider choice, Peterborough and Milton Keynes are both within 40-minutes' drive.
Transport
The development is approximately a mile from the A1 and less than half a mile from St. Neots Railway Station. London King's Cross is only 50 minutes away by train, and the drive times to Bedford (20 minutes), Peterborough (30 minutes) and Cambridge (40 minutes) make Miller@St. Neots an exceptionally convenient commuter base.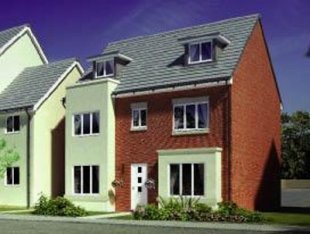 Nearest schools:
The Round House Community Primary School

(0.2 miles)

Priory Junior School - Primary

(0.6 miles)

Longsands Academy - Secondary

(0.7 miles)
Nearest station:

St. Neots
(0.3 miles)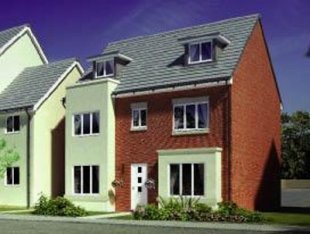 Driving directions

From Bedford

Leave Bedford town centre by Goldington Road (A428), then, at the junction with the A421, take the second exit at the roundabout and merge with the A421, following signs for Cambridge. After around four-and-a-half miles, at the Black Cat roundabout, take the first exit to join the Great North Road (A1), following signs for The North and Peterborough, then, around a mile on, branch off to the left, following signs for Cambridge, to join the A428. Stay on the A428 through the Barford Road roundabout, and, at the next roundabout, take the first exit to join the B1428, following signs for St. Neots. After around half a mile, Miller@St. Neots is on the right.

From Cambridge
Leave Cambridge town centre by Madingley Road and St. Neots Road (A1303) to merge with the A428. Stay on the A428 through Croxton, and, at the next roundabout, take the second exit to join the B1428, following signs for St. Neots. After around half a mile, Miller@St. Neots is on the right.

From London
Leave London by the A1(M), passing Stevenage, and carry on into the A1 (Great North Road) past Sandy. At the Black Cat roundabout, take the third exit to stay on the A1, following signs for The North and Peterborough, then, around a mile on, branch off to the left, following signs for Cambridge, to join the A428. Stay on the A428 through the Barford Road roundabout, and at the next roundabout, take the first exit to join the B1428, following signs for St. Neots. After around half a mile, Miller@St. Neots is on the right.

Sat. Nav. Ref: PE19 6SN


Opening hours
Thursday to Monday 10am to 5pm
Call directly
Tel: 01480 217520 Local call rate
Site plan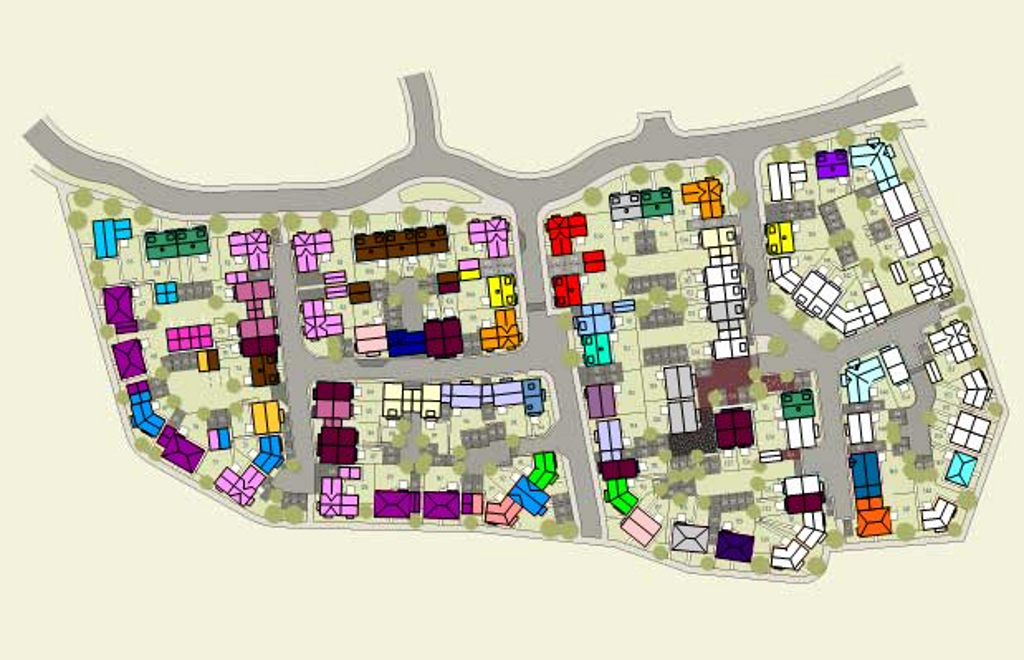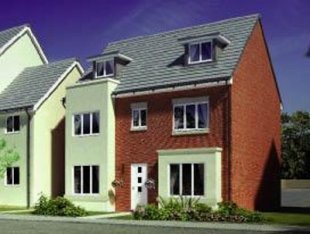 Our Background

We'll keep it brief, because a lot has happened over the past seventy-five years. Around 100,000 new Miller homes, for a start. A lot of new ideas in building technology. Loads of awards, like Major Housebuilder of the Year, Large Housebuilder of the Year, Best Sustainable Development, and Private Housebuilder of the Year. That last one's important because it's from First Time Buyer magazine, so it's about real people and their experiences.

Listening to you

Four times every year, we ask an independent research company to find out whether our customers would recommend us to friends. Our current rating is 97% positive (2012 average).

That's about more than great houses. It's about keeping in touch, helping you find what you want, helping you buy it once you've found it, telling you how the building's coming along (by email, SMS, or the post). It's about listening, and being there if you have a question or a problem. It's about our incentives, offers and assistance schemes (please check them out), and dedicated websites that help people in a new neighbourhood to get to know each other. Yes, we get excited by new ideas and technologies, but essentially we're just old fashioned, home loving people.

Quality homes. In quality places.

Building homes is what we do, and we do it exceptionally well. Over the past 75 years, we've seen what people really like about the homes we build and, well, we build on that experience.

So you know that behind the kerb appeal there's a structure that meets the highest professional standards. You know that the beautifully proportioned rooms are impeccably finished and decorated. You know that every detail has been checked, inspected (and admired). You know all that because of the way the door feels when you open it, the crisp clean edge of the paintwork, the way your whole home just works. That's experience.

What you may not realise, at least until you have the pleasant surprise of seeing your fuel bills, is that we are also absolutely committed to the most environmentally friendly movements in homebuilding. This means we use low-carbon construction methods (even zero carbon on occasion) but it also means that our homes are highly energy efficient in everyday life.

And finally, location location location. Some people want country quiet, some want urban convenience. All we can do is try to find the very best spot for every taste. So we try to put urban where it's also pretty quiet and rural where it's also pretty convenient. And the views? Well, we can't move mountains (and wouldn't if we could) but we will try to make sure your new home is pointing towards one if there's one available, and something else nice if there's not.

Service is too small a word.

We think of it as a relationship. Even if it never gets beyond the electronic stage we'll do our very best to help you find what you're looking for, and do it as unobtrusively as we can. You choose the channels, and we go away when you ask us to.

When you visit one of our developments, though, we have a chance to meet properly and talk. We enjoy that. We'll show you homes we think you might like (or ones very like them if they're not finished yet) and tell you about special offers that might interest you.

If you decide to buy, we'll help in every way we can. We can give you information about mortgages and lawyers if you want it, although we're careful not to become too close to anyone working on your behalf because we don't want any conflicts of interest. Then we'll keep you informed as your new home is being built, and invite you round at the appropriate time to choose things like kitchen worktops and bathroom tiles. If you want to measure up for carpets and curtains, we'll do our best to arrange things.

When you get your keys, there's a meeting to go over all the important stuff like stopcocks and thermostats, and we'll also leave you full instructions. But here's the best part. We don't go away. We'll leave you in peace, of course, but if you need help or advice we'll be on hand for as long as you need us. That's the kind of relationship we like.
See it? Scan it!
this QR code for this agent's
new homes for sale