Description
Great Outdoors. Perfect Indoors.

Sailing, fishing, walking, cycling and horse riding. This is the ideal place to enjoy countless outdoor activities.

Set in beautiful rural surroundings and just a short hop to the Clyde coast, it's a location that has it all.

Tear yourself away from the scenery and you'll be equally impressed with the design of our distinctive range of 4, 5 and 6 bedroom villas. Perfect for indoor rest and relaxation.

Add in good commuter links to Glasgow and South West Scotland with easy access to the M8, and you can see that Ardgowan Rise is about as good as life gets.
Nearest schools:
Inverkip Primary School

(0.1 miles)

Wemyss Bay Primary School

(1.5 miles)

Skelmorlie Primary School

(2.6 miles)
Nearest stations:

Inverkip
(0.1 miles)

Wemyss Bay
(2.3 miles)

IBM Halt
(2.3 miles)
Call directly
Tel: 01475 334018 Local call rate
Site plan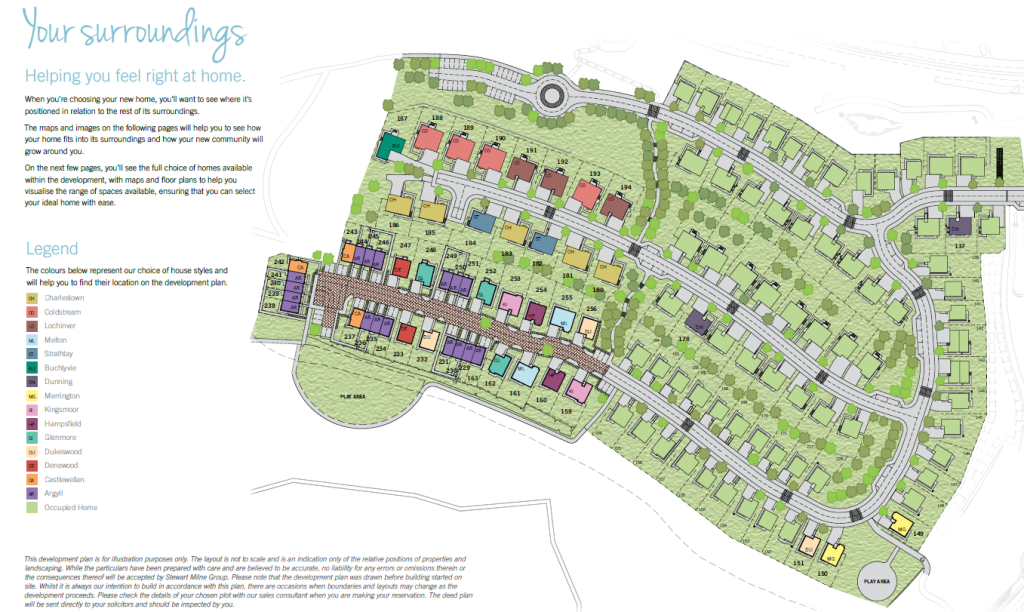 There are many things that count in your ideal home: location, design, space, luxury, elegance and quality of life. At Stewart Milne Homes each of these factors receives our scrupulous attention. Especially the one that counts most of all - You.

Since it was founded in Aberdeen in the North East of Scotland in 1975, the Company has grown to be one of the UK's leading privately owned house builders. Today its commitment to enterprise and innovation, matched with traditional values for quality service, is recognised in locations as far ranging as Aberdeen, Glasgow, Edinburgh and Wigan.

The company has won top building and design awards, being acclaimed by the NHBC and the UK Property Awards committees. Whether your choice is a luxury city apartment or a prestigious five-bedroom villa, when you buy a Stewart Milne home, you choose a commitment to excellence

Weíre one of the UKís leading independent homebuilding, construction and development companies.

We never forget: a home isnít just where you live, itís how you live. With a reputation for innovation and quality, our homes are designed around your lifestyle and represent real value for money.
See it? Scan it!
this QR code for this agent's
new homes for sale