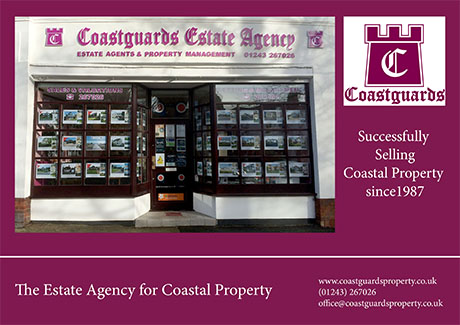 paragraph

The Estate Agency For Quality Property

Coastguards are an independent 'Sales and Letting' agency with a reputation for handling the negotiations of some of the area's most expensive properties. Founded in 1987, we have a long and proven track record of success, and a reputation for offering unbiased, expert advice. We have the knowledge and understanding of all our client's requirements and through our years of devotion to everyone we have had the pleasure to deal with, we have formed many long and lasting relationships.

paragraph

More Than Just An Estate Agent

Our passion for the industry has been the key to our success, none more so than from our Co-founder and former director, Ken Feek, who sadly passed away unexpectedly last year. With overwhelming tributes from everyone who knew Ken, it has been clear to see that those who had the pleasure to deal with him felt he was more than just their estate agent. For 28 years Ken assisted so many clients and enabled their dreams to become reality. It is our goal to ensure Ken's legacy will continue for many, many years to come. In recognition of Ken's achievements throughout the past 28 years, his devotion and loyalty to the local community, of which he was so highly regarded and respected, Coastguards makes a donation to St Wilfrid's Hospice from all property sales.
Contact us