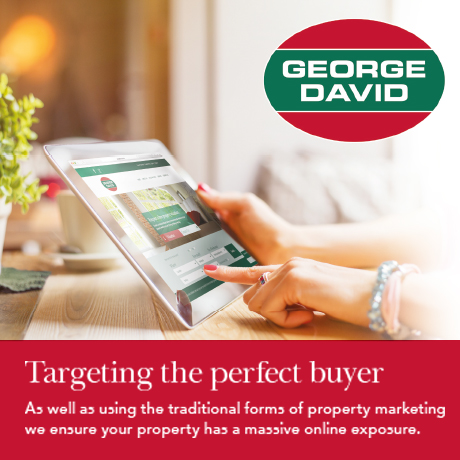 paragraph

George David are Aylesbury's only members of the prestigious Guild of Professional Estate Agents. Forming part of a powerful network of 780 independent estate agency offices nationwide and full London exposure via 121 Park Lane, Mayfair. Our staff boast 150 years of combined local experience.

paragraph

Our carefully acquired team of experts all grew up in the area and have approx 150 years of combined Estate Agency experience. Our ability to adapt to the current housing market means you'll feel reassured and confident in our knowledge in any situation.

paragraph

The Guild of Professional Estate Agents

We are Aylesbury's carefully selected member of The prestigious Guild of Professional Estate Agents. As such we have access to powerful and sophisticated marketing techniques and are interlinked with over 780 independent estate agencies nationwide, giving our clients home, local, regional and national exposure. In addition, each of our properties are offered to London and International buyers 24/7 via The Guild's National Property Centre at 121 Park Lane, Mayfair.

paragraph

The internet has become a vital tool and integral part of the way estate agents now operate. Our extensive marketing through The Guild and various other main portals give our clients home the high profile exposure it deserves. But we do not forgot the importance of communicating and advising both buyers and sellers throughout the entire moving process. We ensure our invaluable advice is with you every step of the way whether buying or selling. We are the experts, we're here to help. The testimonials section explains a little on how we go the extra mile.

paragraph

Open 7 days a week & evenings

Many people find it hard to juggle working hours with buying or selling a property. Evenings and weekends are a prominent time for viewings or to have your house valued. Our full time members of staff recognise the importance of being on hand as often as possible to assist in any way they can. Our offices are open Monday - Friday 8.30am - 7pm, Saturdays 9am - 5pm and Sundays 11am - 3pm for your convenience.
Contact us