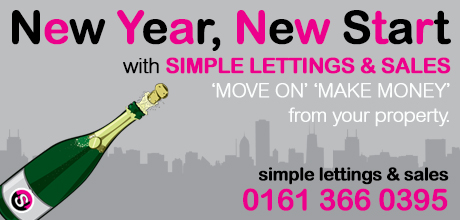 paragraph

Make it

simple

for

ALL

your property needs!




Simple Lettings and Sales are completely dedicated to providing an excellent service for all your property needs, whether you are a Landlord, Tenant, Vendor or Purchaser.




We are here to make this process as simple as possible. As an independent agent we are thrilled to offer a flexible and diverse approach to lettings and sales and we look forward to building on our established reputation as a dominant market leader.




Contact us for more information and to qualify for our fabulous introductory offer!

paragraph

MARKET LEADER IN RESIDENTIAL LETTINGS

NO inventory fees



NO deposit handling fees



NO repair handling fees



NO hidden charges for EPC's and Gas safety checks
NO renewal fees for existing tenants

NO 'to let' board fees




**NO HIDDEN CHARGES**

paragraph

A DYNAMIC AND PROACTIVE TEAM

At Simple Lettings & Sales we have a dynamic and proactive team of SPECIALIST ADVISORS, highly efficient and knowledgeable staff with over 30 years combined experience in the property field.

We are always HAPPY TO HELP, whether it's in the office or out on the streets. The strength of our business is upheld by the dedication of our in house Property Managers, Lettings & Sales Consultants.

paragraph

A HISTORY IN PROPERTY DEVELOPMENT

James Dyson, Owner and Company Director of SIMPLE LETTINGS & SALES, entered the property development market in 2002 by purchasing, renovating and offering QUALITY houses for let. A substantial portfolio was built up, but due lack lustre property management, James felt the need for a SUPERIOR AGENT. James believed the property market could be much more STRESS FREE, HONEST and SIMPLE.

paragraph

UNPRECEDENTED SUCCESS IN GLOSSOP AND TAMESIDE

Our central location on Ashton Road, Hyde, provides the ideal base for easy access to the many locations we cover. We have had unprecedented success in both Glossop and Tameside areas.

This has left us with an

URGENT NEED FOR NEW PROPERTIES

to let for our extensive tenant database.




With our personal and professional approach to RESIDENTIAL LETTINGS we pride ourselves on the EXCELLENT SERVICE that we already offer. Building on this we now offer homes for SALE.

paragraph

Our aim is to provide an EXCELLENT SERVICE to suit YOU AND YOUR PROPERTY NEEDS ...

Landlords & Tenants, Sellers & Buyers alike.

paragraph

'LET' us do the work for you ......... make it simple for ALL your property needs!
Contact us