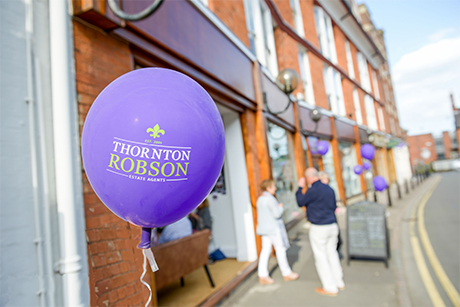 Title
Landlords working for Landlords...
paragraph

Shortlisted in the `Innovation` category at the Negotiator Awards 2016 we are also proud to be the only Rugby based independent Letting Agent to be accepted as a member of UKALA.
If you want an agent that offers client money protection as standard, works with honesty and integrity to the stringent conditions and practices laid down by UKALA then choose Thornton Robson.
We are landlords working for landlords and as such, we understand what you need from your Letting Agent. We are also members of the Safe Agent scheme and we are proud of the service we provide.

paragraph

Let us take care of your investment

Are you suffering from:-

Late rent payments?

Void periods?

High tenant turnover?

Poor communication from your Agent?

We can help - call us today on 01788 547000.

paragraph

Please contact us for a free copy of our Landlord Guide. Call 01788 547000 or email lettings@thorntonrobson.com

paragraph

"I have been using Thorton Robsons Estate Agents for Two and half years, over this time they have ensured that the property has always had tenant in, payment always in on time.Since taking over from Ian, Brodie has kept me updated with any information and new deals, she is always very polite and friendly too. i like using Thorton Robson Estate agents as they are really approachable and have always given me value for money. I would highly recommend Thorton Robsons Estate agents to anyone who doesn't want the hassle of managing properties. i also look forward to many more houses and years of working together."

paragraph

"I found the agency very friendly, and approachable.I could not say one single thing bad about them. They always had a big 'smile' when any queries were raised.I also feel that they were always there whenever I required information or any sort of help, and for that I am very thankful."

paragraph

"I have been using Thornton Robson to let my property for about 5 years now and have been very happy with the service Greg and Tracy provide."

paragraph

"The service has been exceptional in letting our property. We was given a realistic valuation within 30mins of me making contact. All terms were explained and they are very competitive with regards fees. I have had regular updates and the property was let within days. What I really like is the personal touch, I was told what the tenant did, their circumstances and general manner making me feel comfortable throughout. There are also no hidden charges, I am able to mist things, such as PAT testing, myself so no charges were applied. I cannot recommend this agent highly enough."

paragraph

"Swung into action with viewings as soon as we gave the instruction and found a suitable tenant within 2 weeks despite a similar property in the same road being up for let at a lower rent."
Contact us