Properties for sale

View
all properties for sale
from Barcelona's Experience , Barcelona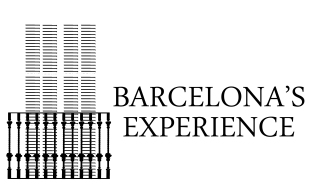 When we take the decision to buy a house in Barcelona and province, we require more external services than the ones offered by any conventional Real Estate Agency. We have to find our ideal property (either for living, or for second residence or just for pure investment) and also to ensure that the flat accomplishes with all the applicable law to not find unpleasant surprises after the purchase. Additionally, if we are originally from outside Barcelona, maybe we require of external services such as legal advice (for the purchase, to obtain the documents to buy or to obtain the Golden Visa), bank account in a local Bank (as well as loans for resident and nonresident customers) and also a Notary.
We offer a complete service for what to buy a property we have all solutionated, whether if we need the help in Catalan, Spanish or English (as well as the documents).
BARCELONA'S EXPERIENCE accomplishes with all these expectations as well as offers only properties in premium or attractive locations (as per investment) for the local and foreign market, and ONLY in unique and antique buildings of Barcelona to have assured our investment because, once we want to sell our flat or to rent it, we'll have a big worldwide market quote in a so valued city as Barcelona and in its districts more wanted: Example, Ciutat Vella and Sant Gervasi Galvany.
We have the strong decision to offer a good product with market prices and all the help the client needs in order to meet the needs whether is for local as to foreign customers, and resident or nonresident ones.