Properties for sale

View
all properties for sale
from Best House Orihuela Costa , Alicante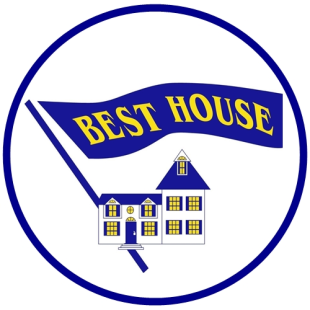 Before you start looking for your property in Spain, you should carefully decide on the area you will want or need. Location should be an essential factor in your decision.

· No matter where you choose to buy, here are some general, essential factors to consider
· Availability and cost of public transportation; accessibility to major roads and highways
· Proximity to shopping facilities, parks and recreational facilities, restaurants and schools
· Condition of public facilities such as streets, pavements, medical centres and dentists
· Availability of public services such as street cleaning and refuse collection
· Cost of municipal taxes and communal fees

Inspection visits to Spain
If you have been thinking about taking the plunge and buying a property in Spain, talk to us today and use our knowledge and expertise to turn those thoughts in to reality.
When you come to Spain, you will meet Best House, professional staff who live and work in the area. With our extensive local knowledge and experience, we ensure that you get the best possible advice in connection with your visit.
An inspection trip, with Best House, will give you a thorough insight into both, what the Costa Blanca / Costa Calida region has to offer and it will enable you to view relevant resale and new housing projects.
At Best House, we treat our clients as we ourselves would want to be treated. No pressure, no stress, just real, honest and unbiased answers to your questions. We listen to your needs, find out your requirements and then do our best to find what you are looking for.

Buying property in Spain is not only about property – it's about lifestyle.
Best House Real Estate's individual viewing trip, in Spain, spans more than three nights. We offer you your own personal adviser, who not only offers his knowledge of property but, also of the area, schools, lifestyle, recreation and much more, that you may have questions about.
You pay for your own travel and accommodation but, we will gladly assist you with booking accommodation in either a hotel or apartment. If we together finds your dream home, on a viewing trip, we offer to reimburse your travel and subsistence (to a maximum of 250€ per person for those who participated in the viewing trip – maximum of 3 persons.)

Our inspection trips include the following services
· Help with booking of accommodation in either an hotel or apartment
· Generic advice, including introductory financial and legal advice
· Your own property adviser / guide throughout your stay
· Transportation to and from the airport in Spain
What are you waiting for? Take a Best House viewing trip and get a taste of the good life in Spain.

Funding your Property
Funding your Property. Once you have found the right property for you, how do you go about financing it, to make sure that you can actually buy it? Careful budgeting and knowing all of the extra costs can go a long way but, also having a full understanding of the ways in which you can raise the money, could open up new opportunities and make you realize that something that you once thought was out of your reach, has just become affordable.

Introduction
There are various options available to you for raising finance, both in Spain and your country, the possibilities that are open to you would depend greatly on whether you are looking to buy a new or, a resale property and the payment terms stipulated within your purchase contract. We would recommend that you, first of all, talk to us, as a financial advisor or your bank to discuss your personal options and explore the possibilities.

New property vs resale property
Apart from the obvious difference a resale property is ready to move into now and a new property could be anything up to 6 months – 1 year. What are the differences, from a payment point of view? Understanding the payment structure opens and closes the doors to different finance options so, it's important to talk to an expert about your financial situation, before committing to coming to Spain. That way, we know and you know that you are only looking at properties that you can realistically purchase.
On a resale property, you would typically pay a holding deposit of 3,000 euros with a further 10% of the sales price payable within 7 working days with the remaining balance, plus the fees, payable upon completion. On a new property, again you would need to pay a holding deposit of 3000 Euros and there will be staged payments of anything from 25% – 50% of the total sales price, depending on the builder and the project, with the balance, plus buying expenses, payable upon completion.

NIE number and Residencia
On arriving in Spain, one of the first things that we recommend you do is to apply for your "Foreigner´s tax Identification Number¯ – NIE " – nśmero de Identificación de Extranjero¯. You will need it for pretty much everything, from buying a car and a house, to registering with a doctor, getting a job or starting up your own company.
The Decree (Real Decreto 338-1990) of 9th March, establishes that everyone, of whatever nationality, resident or not, who has any "official business"¯ in Spain, must have an NIE number to identify them on all official documentation.

NIE or NIF
Don't be surprised if you hear people talking about a NIF number, as opposed to an NIE number. However, don't be confused, they are the same thing. The NIE is used for confirming your identification whereas, if you wish to carry out any fiscal function such as opening a bank account, buy a property, car, boat etc it is referred to as an NIF (fiscal) number. It is the same number and only one application is required.

Applying for your NIE
Applications are to be made in person at your nearest Policia Nacional (National Police) with an Extranjeria (Foreign Office). The application form is simple to fill in.
Although the form is in Spanish, you can complete it in English.

Census
This is a very simple, yet important, document not only for you but, also for your local council. The empadron is the paper that proves that you are registered at your address and even if you don't plan on being there permanently and becoming a resident in Spain, you will still need to register. Apart from needing your empadron to then apply for your NIE and residence, by registering with the town hall you will also be offered the right to vote in your local elections and even more importantly, it affects the budget for your local council. The only way a town can prove its population is using the names on the empadron so the more people that rightfully register, the higher the budget for your area.
To register with your town hall, go along in the morning; take with you your passport, a photocopy of your passport and a copy of your deeds or rental agreement. If your rental agreement is in English, you will need to get it translated. There is a very nominal charge payable there and then. And it really is nominal; we are literally talking a few cents.

Residence
For tax purposes, you are considered a resident in Spain if you spend more than 183 days there in any one calendar year. They don't have to be consecutive days either so, its not a case of staying for 182 days, going back to the UK for a long weekend and then back to Spain. It doesn't work like that! By becoming a resident in Spain, you are not forfeiting any of your rights as a British citizen.
New government legislation, passed recently, states that all non Spanish European Union residents no longer need a "residencia"¯ with effect from 28th March 2007. Instead, EU residents will be issued with a certificate from the Oficina de Extranjeria (Foreigner's Office).
However, the new law requires all EU citizens planning to reside in Spain for more than three months to register in person at the Oficina de Extranjeria or at designated police stations; You will be issued a certificate stating your name, address, nationality, identity number and date of registration. EU citizens who already have residence cards will not need to re register until their card expires upon which they will be issued with a certificate.

Legal services
Legal and Fiscal services. Buying any property can easily become one of the most stressful experiences in your lifetime. This is especially true when purchasing an overseas property. The additional complications of dealing in a foreign language and a different culture mean that it is all too easy to become frustrated and feel disillusioned. Solicitors that we recommend are determined that this does not happen.
Best House believe in complete cooperation and coordination between the client, ourselves, the solicitor, the banks and other key parties involved in the purchasing process, thus ensuring a complete, comprehensive service that delivers solutions, not problems, answers and not questions.

About your solicitor
Your solicitor will provide an extensive, personal service, covering all aspects surrounding purchasing a property in Spain, including your fiscal obligations.
· Legal searches to ensure that both the land and the property are free from debt and encumbrances
· Check building licenses on new build properties
· Check that all payments are covered by a bank guarantee and negotiate contract(s)
· Arrange signing of contract(s) and control all payments
· Prepare Title Deeds from completion
· Assist at the Notary for completion
· Payment of taxes (yearly fiscal representation)
· Inscription of Deeds in the Land Register.
· Obtain an NIE number, so that you are recognized in the Spanish Revenue system.
Your solicitor will also arrange the set up of the utilities bills, in the case of purchasing a new build property or, in the case of a resale, they will arrange for the bills to be transferred into your name. Another important payment is that of the Community of Owners. Your solicitor will ensure that the administrator is informed of the change in ownership and arrange for the transfer of invoices to the new name. Your solicitor will also offer you the option to assign, to them, the Power of Attorney, in the event that you are unable to return to Spain to sign the title deeds. This is a common practice and means that the solicitor has the legal capacity to sign the title deeds, on your behalf, in front of the Notary. It is also advisable for you to have a Spanish Will. Although it is not obligatory, we would certainly recommend that you speak to your solicitor about having one drawn up. It's quick and inexpensive and will save a lot of problems further down the line.
Listen to the experts – it's what they're there for!
Buying abroad is a major decision, requiring careful thought and consideration. By familiarizing yourself with the basic procedures, you could save yourself valuable time and money further down the line.

Legal and Fiscal services
After a careful search, you have finally found the property that ticks all your boxes and you have decided to go for it. So, what happens now?
Once a price has been agreed, you will be required to enter into a purchase contract and pay a deposit, thus securing the property in your name. It would be normal to have to make at least one staged payment between signing the contract and completion but, don't worry, we will clearly explain your contractual obligations to you and enter into negotiations on your behalf.
Most of the paperwork and organization required for the signing of the deeds will be taken care of, for you, by us and your chosen solicitor. However, one important part of the buying process that you really have to understand carefully is the expenses that arise from buying a property in Spain. .
What are these expenses and where is your money going? Read on for a simple explanation of what the famous 11-13% consists of.

Property Sales Tax
The amount payable varies depending on the type of property in question and the nature of the vendor. If the vendor is a property developer, the purchaser will pay 10% in VAT (IVA in Spanish) plus an addition 1, 5% stamp duty. (NEW BRAND)

Commercial and resale
You should be aware that if you are buying a plot of land, commercial premises or a garage parking space, then the amount of VAT rises to 21%. In the case of a resale property, you don't pay IVA, but you will have to pay the Impuesto de Transmisiones Pratrimoniales (ITP) or transfer tax, which is charged at 10% (Valencia Region). In Murcia Region the ITP or transfer tax is 7%.

Notary Fees
Although it is not that uncommon for the notary fees to be a point of negotiation to secure a sale, they are usually assumed by the purchaser.
At the time of the sale, it is only possible to give an approximation of what these fees might equate to but, it would be fairly accurate to assume that they are going to amount to 0,5% of the sale price. The reason that you will not be able to get an exact figure is that there are many factors to consider which can bear an influence on the amount, from the notary office that is used, down to the number of pages used for the title deeds!

Registry Fees
Again, this is an expense that is usually covered by the purchaser although; this is not set in stone and can be negotiated between the two parties. This can also only be estimated as until the deeds have actually been presented to the relevant land registry office, for where the property is located, you will not be given an exact figure. However, allowing 0, 5% of the sale price will be more than sufficient to cover this.

Legal Fees
It is not compulsory to use a solicitor when purchasing a property in Spain however; we would certainly recommend the use of one to all our clients. Solicitor's fees vary from company to company. Some charge a percentage of the sale price and others just charge a flat rate, starting from around 900 Euros for a basic service. Additional services are usually charged as an extra and these include, for example, obtaining a NIE number (a compulsory number that recognizes you as a foreigner in the Spanish tax system) and making Spanish will.
It is important to get clarification from your chosen solicitor of exactly what their charge includes and ask for the cost of such extras.

Additional Expenses
If you are purchasing a property with a Spanish mortgage, this will bring about further costs and instead of budgeting an additional 11% of the sales price to cover all your expenses, you should allow around 13-14% depending on the terms and conditions of the mortgage offer. This will cover the set up fee and official bank valuation of the property.
Disclaimer: The information about this Agent is provided by the Agent themselves as an advertisement for their agency services. Rightmove is not endorsing this Agent and makes no warranty as to the accuracy or completeness of the advertisement or any linked or associated information, and Rightmove does not check or verify the accuracy of the content. The information is generated, provided and maintained by Best House Orihuela Costa , Alicante. Please contact the Agent directly to obtain further information about their property services.