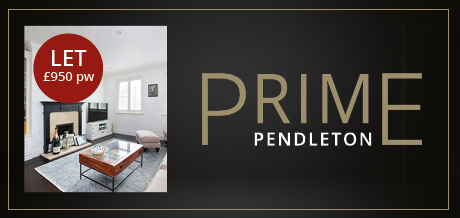 paragraph

Switching your Management is easy

Fed up of the One-Stop-Flop? Today, it couldn't be easier to switch your property management to James Pendleton

You wouldn't move into a house, then assume your property agent is the best person to maintain it.

So why do landlords?

Our research shows that 93% of landlords automatically allow the agent who finds a tenant to manage the property as well.

Most do it because they think it will make life easier. But it's a false assumption that letting agents must be great at managing properties too.

In fact, most lettings and management teams are entirely separate and a large majority of management teams are not located anywhere near the property. Those charged with looking after a landlord's investment can soon prove terrible at communicating with all sides. Total, hands-on (replaced off with on?) lettings management is a service that our consultants learn over years.

Common complaints we hear from those who join us include:

The agony of not being able to talk to a human being, as a lot of agents force tenants and landlords to log problems on an automated telephone system or web platform
Failing to fix problems quickly, even when the landlord is happy to invest in a property
Holding on to too much rent for future maintenance
Agents being reluctant to represent the landlords' best interests when confronted with an unreasonable tenant
A total lack of empathy when dealing with management problems
Not returning calls or emails on the same day, some not at all

Lack of knowledge on current up to date statute of Landlords and Tenants obligations

With average management of fees of between 4% and 6%, landlords simply can't afford not to shop around. James Pendleton are campaigning to smash the assumption that a 'one-stop-shop' is in landlords' best interests. Switching is as easy as sending a single email. Call a property management expert, our Director Chris Crampsie now on 020 8772 2099.

paragraph

Founded in 2003 by Lee James and Lucy Pendleton, we are an award-winning estate agent based in Southwest London, with experience selling, letting and managing thousands of properties.

Born from a desire to provide a more tailored and bespoke service, we take pride in listening to your needs and requirements, to deliver a stress-free and enjoyable journey. All of our team is comprised of experts able to guide you through the process of finding a new home, selling your property or buying your next house.

paragraph

At the heart of Clapham is the ever popular Clapham Common, home to joggers, sporting teams of all types and those enjoying a stroll with their four-legged friends. Clapham offers a huge range of shopping and eating options together with the most popular nightlife in South London.

The properties of Clapham vary widely; stucco-fronted Regency buildings of the Old Town, Victorian conversions and family homes and some of London's finest Art Deco examples. Popular with all age groups, Clapham is often described as the jewel in South London's crown.
Contact us
Check out our available properties
You can see the properties we're currently marketing for rent by clicking the button below:
View properties