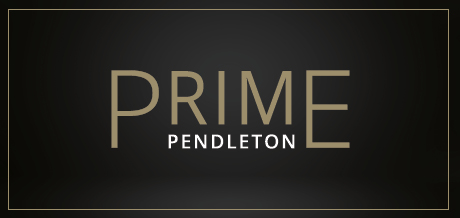 paragraph

Welcome to the land and investments team at James Pendleton. Over the past eleven years of our existence we have strived to source off-market development and investment opportunities for our retained clients. We have had the pleasure of amassing an impressive database of contacts along the way. Although these considerations tend to be within the Boroughs of London and the Home Counties (with a view to assisting the sales and lettings function of the business), we also expand our search nationwide in line with where our client's requirements might be.

Should you own land whether it be in the form of single or multiple site(s) and are unsure what the best course of action is in order to realise the maximum value for the asset, then we can most definitely be of assistance.

At James Pendleton, we work alongside a significant number of developers actively seeking to acquire land opportunities, each with their own particular requirements and preferences in terms of area, purchase arrangements etc. We can, therefore, tailor your site to a specifically targeted client list providing you with a greater chance of securing the best price for your site. If you wish to retain a long-term interest in the site alternative disposal options such as joint ventures can also be explored.

We also deal with disposal of off-market, mixed-use investment opportunities with a particular emphasis on residential. However, we do have access to a number of funds and investors with specifically commercial remits, for example hotel & industrial assets.

We are able to work on an instructed and introductory basis, thereby allowing us to structure a deal arrangement ideally suited to your needs and expectations.

Our concept to completion service is our specialty and we are proud to provide accurate real time property and investment advice.

Please contact us today to discuss your requirements or for James Pendleton to appraise a land/investment opportunity.

paragraph

Selling with James Pendleton is Different

Service is everything, take a look at the reviews on Google and you will understand that everything is personal, tailored and everyone at James Pendleton cares about your journey, not just the end result.




"This estate agent excels. We came to James Pendleton having failed to sell, bruised from pressure by a nearby agent to accept a low offer. They brought a fresh, imaginative approach, resulting in a fourfold increase in viewings and a sale substantially higher. Excellent communicators, they listened and responded to our concerns. They were committed to sell - even the Director took a personal interest and we felt it was a personal mission. What sold our house was imaginative use of social media and innovative marketing." Dr and Mrs Haworth Five star Google review.

James Pendleton use their network of linked offices all of which are local to each other within the same South West London arena to expand your audience of buyers outside of the usual micro market in which the property is located. This multi office marketing approach will maximise your exposure to the market, increase your activity, thus increasing the competition too secure the property and achieve the best price possible as a result.

James Pendleton use every possible digital platform to locate buyers that would otherwise be completely unaware of the benefits of your property to them.

James Pendleton will not simply advertise your property on Rightmove in the hope a buyer will find your property on their own volition. Every buyer in our communication is informed at every stage about property suitable to their needs not just their wants, many buyers come to Rightmove expecting to buy x and find themselves far better suited to y or z. James Pendleton focus on finding what is important not what on the surface appears suitable.

James Pendleton's use of social media as a property portal not just click bait has been innovative and active. 12% of the property sold by James Pendleton in the last 6 months, the buyer had been originally located via social media platforms.
Contact us
Check out our available properties
You can see the properties we're currently marketing for sale by clicking the button below:
View properties