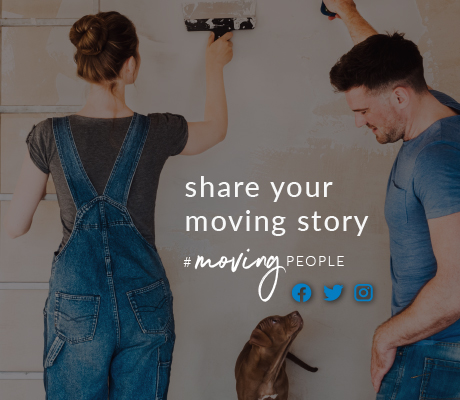 Title
20,000+ People See Philip James Manchester Daily*
paragraph

Welcome to Philip James Manchester

We're the most hard-working, honest and friendly estate agent in town and nobody knows the market as well as we do. We've just celebrated our fifth year in our landmark Deansgate office and we're going from strength to strength. Our sales team are the best in the business; nobody works harder to make sure your property is sold

paragraph

If you want to buy a property in town we have the biggest contact book in Manchester, we regularly work with private landlords, investors, banks and developers and can find the right property for you. Our Director Rob Cuffe is the most experienced seller you'll ever meet and his straight-talking team will hold your hand every step of the way.

paragraph

We rent, sell and manage properties

Philip James Manchester rents, sells and manages apartments across Manchester city centre from Ancoats in the east to Castlefield in the west. Our luxury offices are superbly located on the corner of Deansgate and Great Bridgewater Street, right next to the Beetham Tower. With over 20,000 people passing our office every day, we have more footfall than any other agent in town.

paragraph

What's Different About Us?

You want your property to look as good as possible when you sell it, so we'll provide you with an experienced photographer and a property stager for free. Our property stagers are employed to rearrange your apartment to make it look fantastic. From moving large sofas and dining tables to adjusting the lighting and the colours - your property will never look better than it does with Philip James. We also use 3D floorplan so buyers can get to know your property before they see it in the flesh.If we're going to sell your property with Philip James Manchester you'll want to be sure we're spending money advertising it for you.
Unlike smaller agencies in town we're backed up by a large city-wide chain and our budget is big. We recently upgraded our window displays with a top-end £10,000 LED display and every year we spend five-figures on Rightmove advertising and mailshots.

paragraph

Life's pretty hectic, right? If you're tired of estate agents who won't let you view apartments out of hours give Philip James Manchester a call on 0161 828 8200. You don't have set hours or regimented timetables and neither do we, so if you want to see a property we'll make sure you can. We work Monday to Friday, late evenings and all-day Saturday and if a property is empty and we're not disturbing a tenant or owner, we can show at night as well. We're flexible that way!

paragraph

Government Guidance

The Government have released detailed guidance on moving home - buying, selling and renting property during the coronavirus outbreak.

People are now free to move home

You can put your home on the market to sell or rent

You can start to look for properties you want to move into

You are free to make or accept an offer or reserve a property as normal

Physical viewings are now allowed, provided that strict social distancing is continued

Estate agents are permitted to visit properties to value them under the proviso of social distancing

Surveyors an undertake surveys of properties

Philip James Manchester will be following all of the Government guidelines set out for estate agencies to ensure the safety of our clients, customers, staff, suppliers, and anyone else that we come into contact with throughout the course of conducting our business.

We will be asking everyone to adhere to strict procedures which include - but is not limited to - the following measures:

Viewings

We will continue to offer video viewings in the first instance wherever possible. Please use these in your initial search and only request physical viewings of properties you are seriously interested in offering on

Please make your own way to the property as we are unable to offer transport. Where possible, and for your own safety, please try and avoid public transport, especially at peak times

Physical viewings can only take place with other members of your household

Before viewing, you will need to confirm that you are not suffering any symptoms

You will be asked to apply hand sanitiser before entering a property. You may also be asked to wear a mask and gloves

You will be asked not to touch anything whilst in the property. Anything you do touch will need to be wiped down

The occupier of the property will be asked to ensure the property is well ventilated and that internal doors are left open

The occupier of the property will also be asked to leave the property while the viewing is taking place

Market Appraisals

We will continue to offer video market appraisals and can continue to value properties without physically entering them

If we do visit a property to value it, we will need to maintain a 2 metre distance and we will remove our shoes and wear facemasks and gloves throughout the appointment

Before we visit, please ensure the property is well ventilated

We will not touch anything in the property unless absolutely necessary

Visiting Our Offices

Although all of our offices are open for business, many staff will continue to work from home

We ask that you avoid coming to our offices unless absolutely necessary

If you do need to come into one of our offices, you will need to call ahead and book an appointment

Our staff will be working from home when they can, so less staff will be physically in our offices at any one time

Thank you for your patience whilst we adapt to this new way of working and please be assured that we are as committed as ever to supporting you through these difficult times.
Contact us
Check out our available properties
You can see the properties we're currently marketing for sale by clicking the button below:
View properties