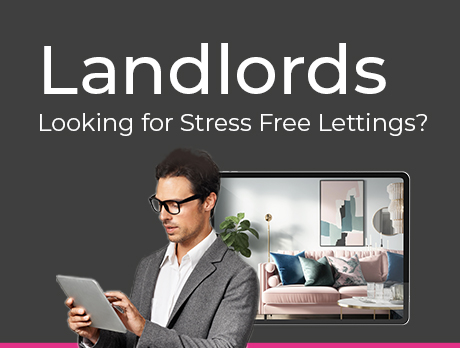 paragraph

WHY CHOOSE STUART THOMAS?

Since 1979 Stuart Thomas has successfully helped hundreds of people move home. Our prolonged success can be attributed to pure hard work by Stuart and his award-winning team of friendly & professional individuals who are always on hand to help.

paragraph

LOOKING AFTER YOUR TRANSACTION

Many agents overlook the importance of ensuring your sale or purchase proceeds as smoothly as possible. At Stuart Thomas we spend a great deal of time and effort speaking with solicitors,mortgage brokers and other agents to make sure everything is being done to get you moved as quickly as possible.

paragraph

UNDERSTANDING AND RESPECTFUL

Stuart Thomas promise you that our caring staff will always be understanding of your individual needs.We will always be honest with you and courteous never forgetting that we act for the seller of the property in our endeavours to get you the best price for your home.

paragraph

We are renowned for helping our clients, whether that be by liaising with delivery people, conducting out of hours appointments or even delivering the keys direct to you at your new home to save you the trouble of calling at our office on moving day!

paragraph

A FANTASTIC INTERNET PRESENCE

Stuart Thomas firmly believe that the majority of buyers start their search for property online. This is why we list all our available properties on an abundance of property portals including Rightmove, Zoopla, Onthermarket Primelocation. Homes 24 Homesonview and our own site www.stestates.co.uk as well as many more.

paragraph

AVAILABLE WHEN YOU NEED US!

When other agents lock the door and turn off the phones at 6pm (or earlier in some cases) here at Stuart Thomas you can speak with us until 8pm weekdays, Saturdays until 5pm and Sundays from 11am to 3pm.We know from personal experience how frustrating it is to not be able to contact your agent when you need to.

paragraph

Another great way to attract attention to your property. Our bright and colourful window displays really do make your property stand out from the crowd. Our office is just off the Vic House Corner roundabout on the main A13 and attracts many visitors.

paragraph

WHY BUY YOUR PROPERTY THROUGH STUART THOMAS

We recognise that not everybody moves home that frequently. That's why we are here to guide you through the process, advising you when to apply for a mortgage, instruct your solicitor and surveyor and to assist you during the purchase with anything that you may not understand.

paragraph

We use a variety of different methods to keep you informed of new properties that come to the market. If you have a mobile phone we text you information regarding a new instruction, we also e mail, send details through the post and more importantly we like to call you and have a chat!

paragraph

Stuart Thomas have joined forces with a very well known local firm of mortgage brokers who are duty bound to find you the best deal. They will process the application for you with the minimum of fuss.

paragraph

Which survey do you want?

If you are having a mortgage, your lender will instruct a surveyor to carry out a basic valuation of the property to ensure it offers good security for the loan. If however you are buying using your own cash, or require a more in depth survey, we will be happy to recommend a local surveyor to inspect the property on your behalf. There are two types of survey a homebuyers report or a more in depth building survey.

paragraph

Stuart Thomas will forward your offer both verbally and in writing to the seller. Should your offer be accepted, we will be happy to put you in touch with a local solicitor/conveyancer who will act on your behalf. It is at this point you will need to submit your mortgage application to your chosen lender.

paragraph

There are a number of searches your solicitor will apply for, these being a search to the local authority, water and drainage search, an environmental search and chancel search. These searches are carried out to ensure there is nothing onerous that currently affects the property or may do so in the future. While the searches are being applied for and once your mortgage lender has received the valuation report a formal offer of mortgage will be sent to both you and your legal representative.

paragraph

This is when the transaction becomes legally binding. Once your solicitor/conveyancer is happy with everything they will ask you to sign the contract and pay a deposit, which should be in cleared funds as opposed to a personal cheque. An exchange of contracts will then take place and a date agreed to move.

paragraph

COMPLETION DAY HAS FINALLY ARRIVED

Normally somewhere between 7 and 14 days after an exchange of contracts, completion day is when the property finally becomes yours. Your solicitor/conveyancer will send the balance of the purchase monies to the sellers legal representative and you will be handed the keys to your new home!!
Contact us
Check out our available properties
You can see the properties we're currently marketing for sale by clicking the button below:
View properties