5 tips for international property buyers in Brighton
As one of the most popular seaside destinations in the UK, life in Brighton and Hove is never dull. With a full social calendar to mark all occasions in style and summer sunshine complemented by its famous beach, the city has always ranked highly in UK-wide happiness and quality of life surveys.
The area is a great place to live for all ages, and a large number of international buyers have set their sights on the Brighton and Hove property market to access its world-renowned university and colleges, but what should they be looking out for to find the perfect property? Toby Powell from Winkworth Brighton and Hove discusses options and what to expect.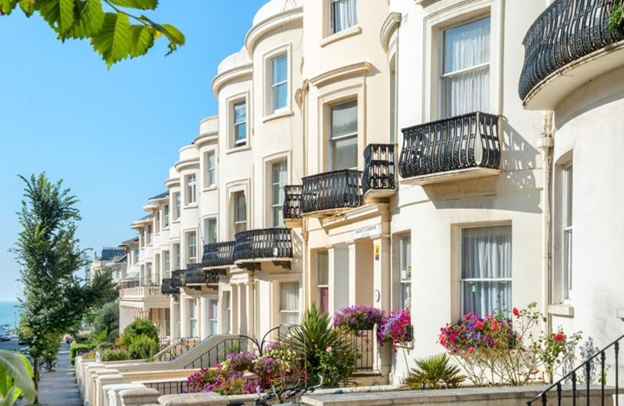 Property type
Property type is an important factor when considering maintenance, management, and its longevity as an investment. A modern building will be easier to update and maintain than a period property, but may lack the character that is synonymous with Brighton and Hove's period buildings. The Brighton property market is characterised by its diversity, from white, gentrified property along the seafront, to a colourful mix of styles which are popular amongst younger buyers. There are many options to choose from in the Brighton market so seek professional advice before moving forward.
Understand the current market
According to a Centre for Cities report published this year, Brighton is a city of renters, ranking third out of 63 UK cities and towns. Brighton has all the attributes of a property hotspot, but its housing stock is quickly sold due to high yields in the rental market. In order to find real success, you must have an insight into market activity. The property market is buzzing with an influx of prospective landlords ahead of upcoming buy to let and second home stamp duty charges in April. Once this 3% surcharge hits, the number of landlords looking to buy property may reduce and the process of buying a property may become easier. An increase in interest rates will also reduce the number of UK mortgages on offer which will price some out of the market. If you have the money to pay upfront, you will have the upper hand once both financial measures are introduced.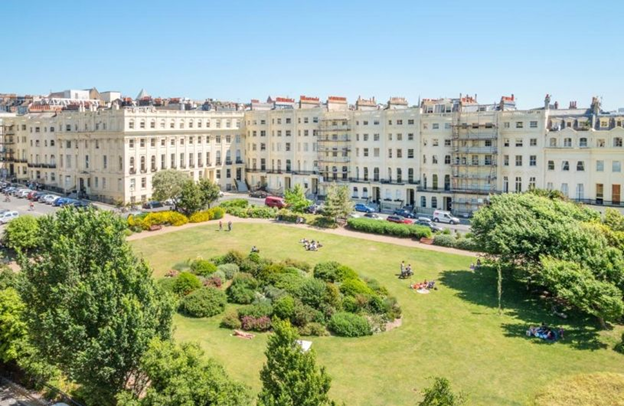 Investment locations
Students and their families looking for a great investment area in Brighton have many to choose from, and with many more property developments on the horizon, the market will undergo yet more growth over the next four years. Beach-front properties in and around its garden squares – including Sussex Square, Brunswick Square and Palmeira Square – are recurrently popular high-end property neighbourhoods, while different property pockets away from the seafront provide a mix of large Victorian and Edwardian homes, for example Preston Park and Seven Dials. Take note of where each university and college building is located to map the best neighbourhoods as not all facilities are located within the inner city.
How to spot a good student area
Finding a student hotspot is easy when you know how. The best areas are located near transportation links, unique places to shop and attractive places to eat and drink. What is next door is important as is the street itself: what are the views like? Is the street clean? Is the area quiet and conveniently placed near amenities in the city? Expect to pay more for a property that ticks the boxes, however, this can be offset by its annual increase in value.
Long-term options 
Once you've bought your dream Brighton property, consider your long-term options so that your asset does not go to waste after you or your children have finished college or university. You may decide to become a property freeholder so that you can lease your property to tenants for a better return – this option is unique to the English market. Alternatively, you may decide to sell the property after a few years of annual price rises, or become a landlord yourself and divide the property to increase its earning potential as a buy to let or student property.
According to the British Council, the UK attracts more international students than any other host country in the world, and with 34 UK institutions now inside the top 200 of the 2015 Times Higher Education World University Rankings, it is clear why so many choose to study here. For more information on the best property areas in Brighton and the options available to you, contact the Winkworth Brighton and Hove office on 01273 320 300.