At Home – 50 sheds of grey
The days of the modest dreary garden shed are long gone.
This wooden shack – originally designed for the storage of garden tools – has undergone transformations into a number of guises. So much so, that this garden refuge-cum-storage space is now being coveted by those who are less green-fingered and more style-savvy. It appears that the 15 million shed users within in the UK are on a quest to revamp and reinvent this wooden haven. These are sheds, as you've never seen sheds before…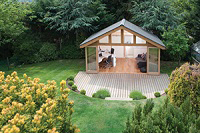 The office room
What better on a Monday morning than waking up in the knowledge that your office is only a stroll away at the bottom of your garden? For those home-owners with outside space, this could prove the ultimate in office locations. However, if you'll require the usual electricity powered office equipment (computer, printer and so on), a power supply is a must – and this will require running electric cable in a 60cm deep trench under your garden.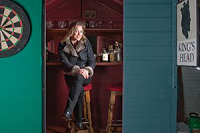 The pub shed
Every beer-lover's dream: a pub in your garden – bringing a whole new meaning to the term 'beer garden'. And property guru Sarah Beeny decided to do just that for The 2012 Shed Of The Year Competition; joining the hoards of contestants that entered the competition's pub category, she created The King's Head. Sarah took inspiration from her living room, she says, 'I have a pub in my home and thought it would be fun to create a pub in a back garden'.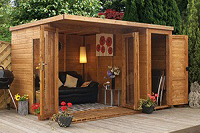 The extra-room shed
If you've got plenty of outside space but your home is more quaint than palatial, why not consider converting a shed into a purpose-built living room? Although remember: if you're thinking of transforming it into an extra bedroom, you will require planning permission.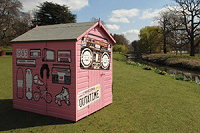 The playroom shed
Give the kids ownership of their own outside space by letting them decorate and customise a shed as a playroom. It's a great plan for providing you with some welcome peace and quiet, but don't forget the neighbours: if the kids will be blasting out music, line the shed with soundproofing boards.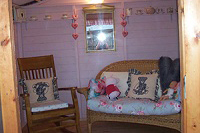 The relaxation shed
For a little rest and relaxation, try escaping to an outside sanctuary in the form of a shed retreat. Fill it with comfy cushions, lanterns and your favourite books – perfect for a rainy Sunday afternoon.
For more like this check out the online edition of  At Home with Sarah Beeny.