Would you put your house on reality TV?
With TV shows such as 'The Only Way Is Essex' and 'Made in Chelsea' becoming ever more popular, people everywhere are beginning to want a slice of the reality TV star fame.

Instead of auditioning in front of thousands for talent shows like 'The X-Factor', and possibly a roar of boos, why not showcase your house on a reality show? The owner of the house seen in the popular comedy sitcom 'Gavin & Stacey' as Gavin's parents house has received considerable compliments and recognition.


So, if you're looking to buy a property in Brentwood, Essex, where much of TOWIE is filmed, this 'ream' property could be the one for you!


Situated in an exclusive development, the property immediately gives an impression of grandeur, ideal for a reality star. It would make the perfect family home for TOWIE favourites Mark Wright and Lauren Goodger, should they finally sort out their never-ending relationship problems!


Alternatively, if you prefer the finer things in life, the upmarket London brough Chelsea could be just what you're looking for. This chic townhouse could be a model home for Made in Chelsea star Caggie, where she could relax and practice music.


Complete with two gardens for the summer sunshine, and under floor heating, this house is made for those notorious reality tv parties!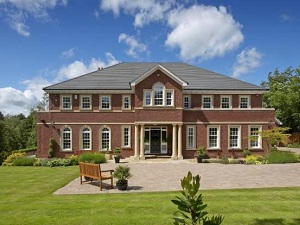 If you like it better further up north, where the MTV show Geordie Shore is filmed, then this luxury mansion in Runnymede Road could be the ideal investment at £2,850,000. With an impressive double staircase, eight-person hot tub in the garden, and rooms wirelessly linked to a state of the art sound system, this property is sure to encourage more of the naughty antics we've seen on screen.


The creators of the show are constantly looking for new lavish properties for the cast to live in together, and this mansion certainly as the wow factor!