7 homes with wonderful swimming pools!
Have you ever thought how amazing it would be to have a swimming pool in your home… let us tempt you with these beautiful swimming pools from a few properties on our site – we are sure it will give you some design ideas!
Our first pick is this breathtaking five bedroom home in Weybridge, Surrey. With high ceilings throughout the property, we thought the stylish outdoor swimming pool and Jacuzzi was an excellent feature! Fancy relaxing in the pool with the amazing views!?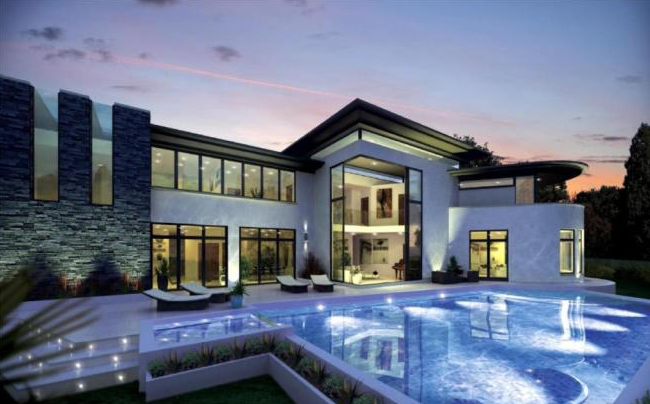 This magnificent four bedroom country house with extensive grounds is located South of Derby. This beautiful home provides direct access to a leisure room which showcases a very unique swimming pool and with multiple sets of French doors to the glorious gardens making this the perfect place to chill out!
This unique six bedroom home is located in Beaconsfield and perfectly combines tradition with the beauty of a new build home. With elegant features throughout including a cosy living room with beams really makes this a beautiful family home. With a games room, cinema room and of course an amazing indoor swimming pool this home really caught our eye. We love it!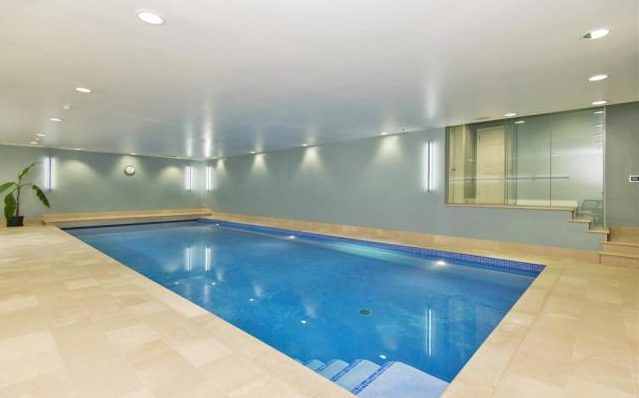 This stunning four bedroom family home in Parkgate dates back to the 1900's and holds a fascinating wealth of history as well as a great amount of character. We'd love to be relaxing in this wonderful swimming pool with views of the spacious garden from the bi-folding doors!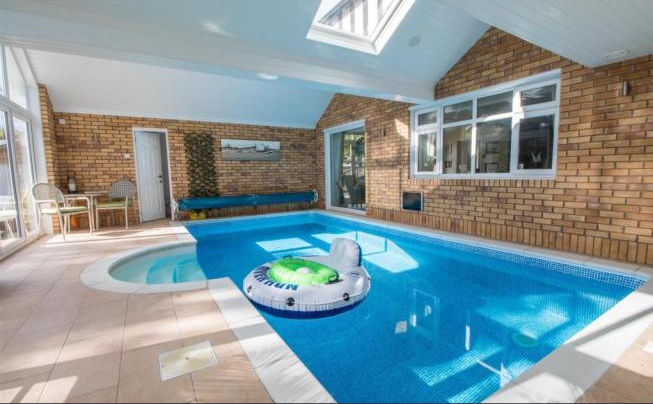 This exclusive eight bedroom new property in Bowden had us stunned at how amazing it was! With the high ceilings, natural light and gymnasium, the swimming pool was everything we'd hope it would have been!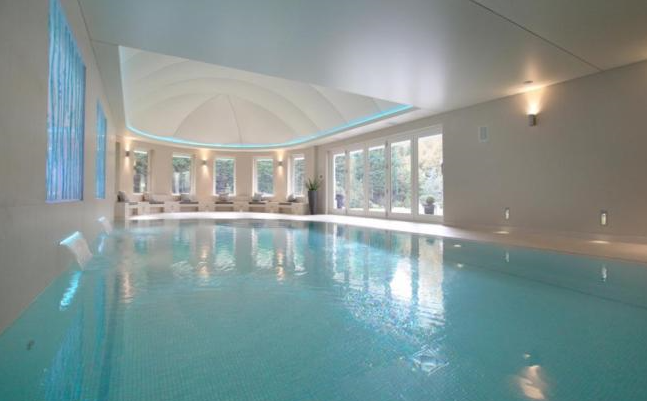 Next up is this stunning six bedroom property in Jesmond, Newcastle. With an open layout and fresh décor throughout, the stylish interior was really eye catching! We bet you've dreamed of a swimming pool similar to this one since you were young – we defiantly have!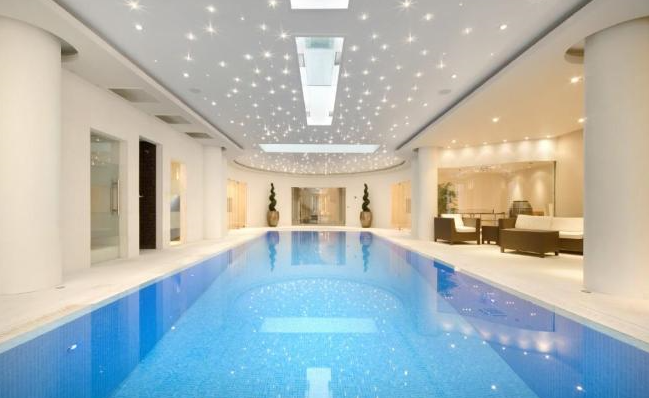 This spectacular six bedroom home in Winton, Edinburgh. With its beautiful features such as a cinema room, a gym, stunning gardens and of course a spectacular swimming pool – we think it's fair to say it lived up to the expectation!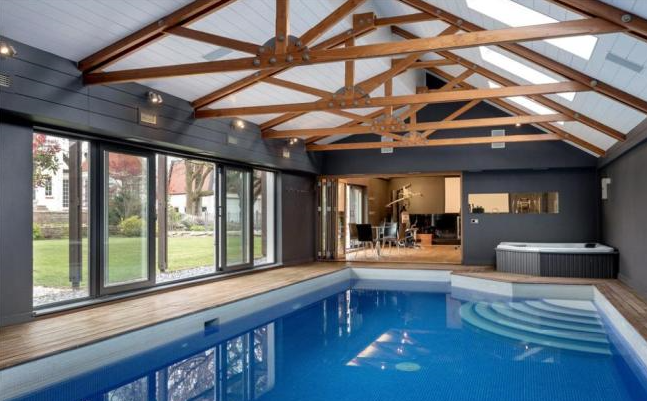 Last up we've got this impressive five bedroom home in Poole, Dorset. With great views from almost every room in the home, the view from the indoor pool was everything we'd hope it would be! Fancy a swimming pool with a view of the remarkable harbour views!?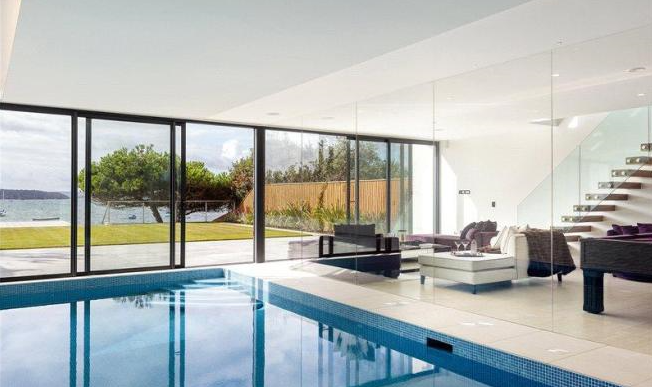 If you've got a beautiful swimming pool, tweet us @Rightmove with a photo!