Five of the finest roof terraces from across the UK
British summers and unwanted thunderstorms often go hand in hand, which is why we have rather optimistically rounded up five of the best roof terraces on Rightmove.
Downpours are certain to hit these shores with near metronomic frequency over the next three months, but we hardy souls will still brave balconies to enjoy barbecues, after work drinks and intermittent rays of sunshine.
So, we have searched Rightmove high and low to bring you five of the best roof terraces on the UK's number one property website – from glorious decks in Sandbanks to city skylines in the capital, we've got something for everyone.
Take a look…
Panoramic penthouse views
Tourists pay a pretty penny to glimpse fleeting views of London's iconic skyline, but the owners of this impressive two-bedroom penthouse can gaze across the famous cityscape all year round.
Located just a stone's throw from Canary Wharf, this private roof terrace offers up incredible 360-degree panoramic views of London, with its most notable landmarks visible in the distance.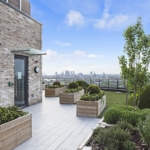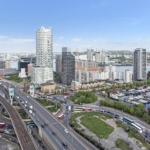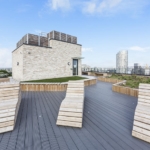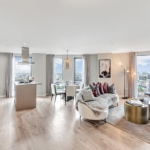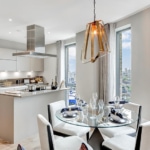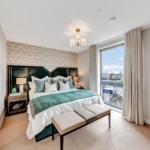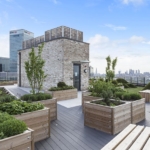 Additional outdoor space also boasts a herb garden, so you can grow your own mint for your late night summer Mojitos.
This property is listed for sale with E14 Properties.
Contemporary country retreat
Such are the stunning picture-perfect vistas from this hillside Dartmouth mansion that you're more likely to spend the lion's share of your time out on the roof terrace than indoors watching TV.
The top floor patio is perfectly positioned to frame the beautiful marina below, bustling with yachts, coffee shops and colourful terraced houses.
The south facing terrace also overlooks the home's very own infinity pool – the ideal place to unwind after a hard day's work as the sun sets over the hills. You can always take the chopper down to the village, too.
This property is listed for sale with Marchand Petit.
A Sandbanks dream
This property really is a sight to behold. Nestled in the heart of the world-famous Sandbanks, this penthouse offers sublime beach views on one side and harbour views on the other. Just, wow.
The huge private roof terrace, which is probably unrivalled in terms of both the space and the scope of the visible landscape in all directions, is sleek and modern and welcoming all at the same time.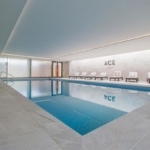 With a raft of celebrities living nearby, hosting parties at this penthouse represents a life of luxury. The development also includes a sauna, steam room, gym and an indoor swimming pool.
This property is listed for sale with Luxury & Prestige.
Roof terrace in the heart of the city
What better way to enjoy one of the world's most vibrant cities than with a drink or two in a hot tub on a wraparound rooftop terrace offering awe-inspiring views of the capital?
This ultra-modern penthouse is located slap bang in the middle of central London and boasts a magnificent alfresco entertaining space with an eight-person hot tub, a weatherproof TV, outdoor kitchen plus dining and relaxing areas.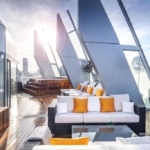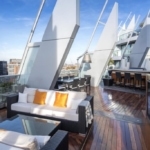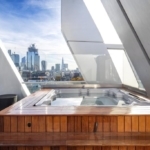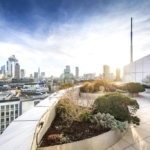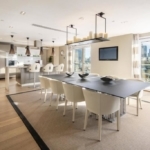 The Shard can be made out from the roof terrace, while inside, Hermes-inspired bespoke furnishings and the latest technology combine to give this place a palatial feel.
This property is listed for sale with EastHaus.
Riverside vistas
Tucked away on one of the most picturesque spots on the River Thames, this two-bedroom penthouse boasts a stunning roof terrace with views stretching as far as the eye can see.
The top deck encapsulates far-reaching views right the way from central London through to the west of the capital. The terrace is brought to life by a triple aspect reception room with floor to ceiling windows.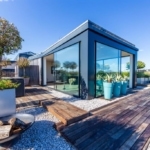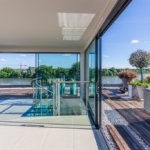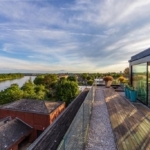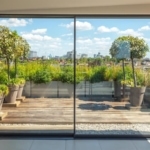 Based in Hammersmith, Bazalgette Court is itself a landmark building, with a feature staircase between the two floors a delightful piece of craftsmanship.
This property is listed for sale with Whitman & Co.