Inside September's top three quirkiest homes on Rightmove
The Essex mansion that's an absolute dream for sports fans
Most people visit a park or leisure centre to get their fitness fix, but this sprawling Essex mansion can lay claim to being Rightmove's ultimate sports home.
Set in a spectacular 30 acres of magnificent grounds, this six-bedroom behemoth offers buyers an indoor pool, an outdoor pool, a 4g football pitch, tennis court, golf course, gym, spa, billiards room and even a world class Koi pond.
The interior is decked out to the most luxurious of standards, including the signature hallmark of any mega-mansion – a home movie theatre – as well as a hipster Moroccan-themed bar and pool table.
There can surely be no better place to host family sports day events, and the quaint village of Abridge is also home to the golf course where England football captain Harry Kane plays golf.
The stunning property also boasts a two-bedroom staff annex, a play room and a library. Outside, meanwhile, the garden is so expansive that it contains its own swanky pavilion.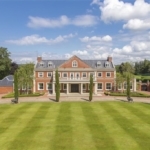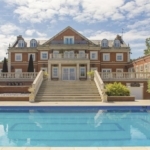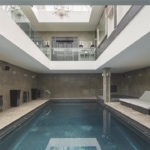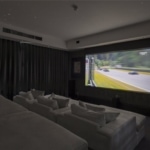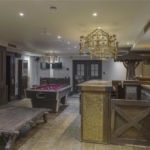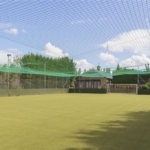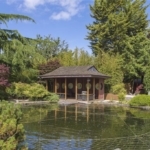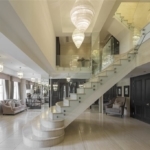 Tim Phillips, of Savills' Country House Department, said: "Bliss Heights is a modern mansion sitting in 30 acres of land, which in this area of Essex is virtually unheard of. As a result, we have already seen significant interest from local residents seeking privacy and security within a beautiful setting. With an indoor and outdoor swimming pool and a grass and all-weather football pitch, we expect interest from both sports enthusiasts and young families looking to take advantage of these fantastic amenities."
This property is listed for sale with Savills.
The UK's 1930s answer to Long Island that never happened
This beautifully distinctive home is not just a stunning property in its own right but a symbolic reminder of style and ambition from almost 90 years ago.
Designed by renowned British architect Oliver Hill in the early 1930's, this four-bedroom beach home in Frinton-on-Sea was supposed to be part of a new, iconic 1,100-home neighbourhood.
The original concept had been to construct a modernist estate incorporating opulent, functional living, aimed at the new middle classes looking for grandiose homes by the sea, but close to London. Oliver Hill's vision was to create the capital's very own Long Island in a modernist style.
Unfortunately, that plan never fully came to fruition and instead remain approximately 40 individually styled homes in Frinton-on-Sea, with this quirky property one of the main residences.
The unique art deco home, on the market for £1.4 million, commands magnificent views along the seafront for as far as the eye can see and boasts an abundance of stylish features inside.
One of the chief quirks is the prominent curvature of the property and the fact that the interior feels almost like a luxurious submarine.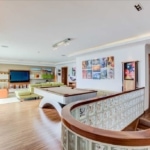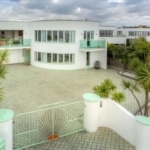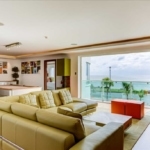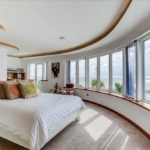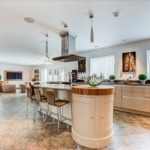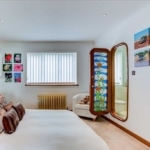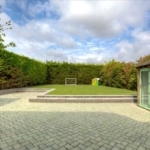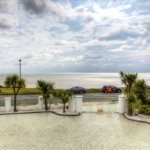 Another extravagance is the unique lighting system which controls each room individually, with a specific control panel allowing for complete personal preference of all lighting, while the first-floor entertaining room – fit with full length bi-folding doors onto a walk-on balcony – is magical.
Hope Harrison, of Palmer & Partners, said: "As an estate agent in the business for approaching 18 years, this is by far the very best quality we have seen in a home on the market. It has everything you need and more to give you a relaxing feel in your own home. But with its interior matched by a unique position, this really is a home for life and a property that will make a new buyer extremely proud."
This property is listed for sale with Palmer & Partners.
The water tower with 360-degree views of London
If you're a thrill seeker then this converted Victorian water tower is for you – as it comes with its own observation deck offering giddy panoramic views of London's famous skyline.
The stunning five-bedroom property is on the market for a cool £2 million, but it boasts a string of arguably priceless characteristics, namely unobstructed views of Big Ben and other iconic landmarks.
The eight-storey home in Shooter's Hill in south east London was built in 1896 and retains many of its original features, including beautiful, exposed brickwork in the fourth-floor bathroom.
At the foot of the tower is a stainless-steel clad pavilion in which you'll find the kitchen, dining room, two of the five bedrooms, two bathrooms and a covered bridge into the main tower structure.
The tower itself, which stands 130ft high, contains three bedrooms, another kitchen and bathroom, and a hydraulic lift to take residents to its breath-taking observation deck.
The property boasts more than 3,500 sq ft of living space and has been sensitively restored, with the tower's brickwork sandblasted and chemically cleaned. Damaged terracotta mouldings were also remade to match and pieced back in.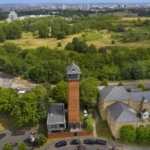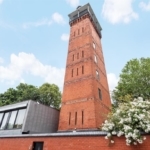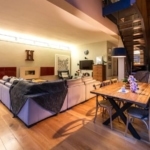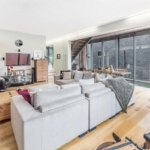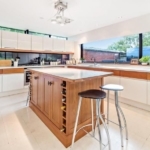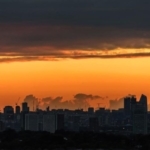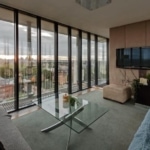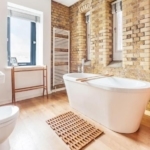 But it's the eighth-floor observation deck which really sets this place apart; the city's skyline is clearly visible, with prospective owners able to watch sunrises and sunsets over The Shard and the London Eye.
Natasha Gill, Sales Manager at F&C City Living, said: "The Water Tower is a fabulous Victorian property with a modern twist, steeped in history and filled with character. The 130 ft tower was built in 1896 and retains many of its original features. This would make an excellent family home or investment and represents an opportunity to own a piece of history."
This property is listed for sale with Fine & Country.