Inside the London house that's like Doctor Who's TARDIS
From the outside this terraced house in southeast London looks like the narrowest home in the capital, but past the threshold it's a whole different story.
The four-bedroom property is a former coach house that's been completely redesigned by award-winning architects and its slender façade cleverly hides a sprawling footprint behind it.
Remarkably, the Coach House extends to 1,621 sq ft across three floors, with a modern open plan living space at the back of the property blending into a private, urban oasis of a garden.
And in the same way that the TARDIS is much bigger on the inside despite its exterior being of limited size, the same is true of this impressive property.
Spaces have been designed to give the impression that concrete is floating in mid-air, with a sunken lounge area nestled between the dining room and the patio.
The Coach House has been rigorously designed as a 'smart' house, with underfloor heating, an eight-speaker Sonos system in the living room and kitchen as well as a video camera doorbell at the front door.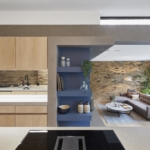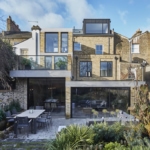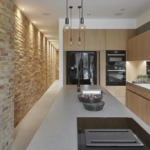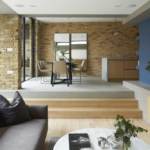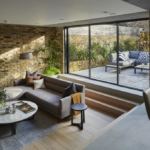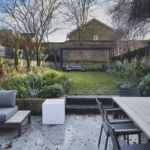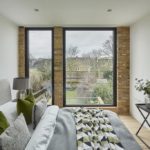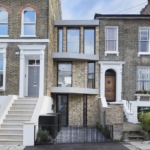 On the market for £1.25 million, the house is also just a stone's throw from a variety of independent restaurants, bars and cafes.
Rightmove's property expert Miles Shipside said: "It's wonderful to see such diverse property for sale on Rightmove and this beautifully contemporary home is definitely one of a kind. I love how the narrow façade disguises a quite magnificent home behind it, giving the impression that this property is almost like the TARDIS from Doctor Who."
This property is listed for sale with The Modern House.