Inside the Welsh Hobbit House that could be yours for £385,000
If you're a fan of The Lord of the Rings and want to live like a hobbit without emigrating to New Zealand, then this precious place is for you.
Castle Cottage in the Brecon Beacons isn't just a beautifully rustic home in the Welsh countryside, because tucked away in it's 2.75 acres of land is a copycat version of Bilbo Baggins' iconic home.
The incredible Hobbit House, suitably built into the side of a hill and finished with a trademark circular door, is presently used as part of a successful lettings business for the current owners.
Included in the sale of the main four-bedroom property, the Hobbit House – which looks like it's come straight from J. R. R. Tolkien's Middle-earth – is fit with oak panelled walls and a wood burning stove.
Both Castle Cottage and the Hobbit House are on the market as part of the same sale for £385,000.
The main property was converted some years ago from a former granary which served the Castle Inn pub, which is situated on the other side of the road.
The current owners have modernised and extended the property to create spacious living spaces, while on the rear patio you'll find a wood-fired hot tub – a great bonus that can be used all year round.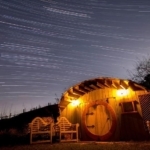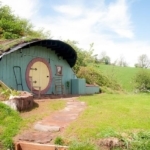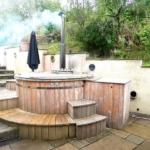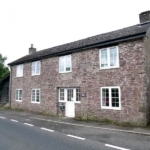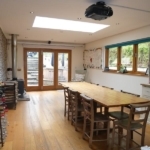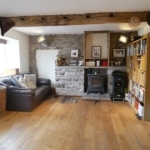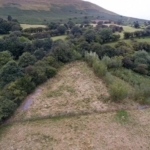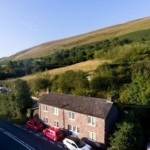 Rightmove's property expert Miles Shipside said: "Until now The Shire felt like a fantasy land that we could only ever see at the cinema or on the television, but this remarkable property brings it to life. The imagination of the current owners to create something so special and so unique is really quite incredible and I'm sure Castle Cottage will garner a lot of interest over the coming weeks and months."
To find your own dream home, a great place to start is with our 'Where can I live?' tool. This feature was created to help you easily find the areas that match your budget and other key preferences.
This property is listed for sale with Clee Tompkinson & Francis.