Inspiration Wednesday – Cambridge
This week's #InspirationWednesday is the famous university city of Cambridge. Located in East Anglia on the River Cam, it is the second largest city in Cambridgeshire (after Peterborough). Its size is greatly added to by some 24,000 students who study and live there in the 31 colleges. The students here are well known for their use of bicycles to get around – so if you visit, watch out!
In Cambridge itself, there is plenty of archaeological evidence of both Bronze Age and Roman settlements, demonstrating the sheer amount of history that the city has been built on. Perhaps its most notable historical landmark was the founding of the University in 1209; the Cambridge skyline is dominated by university buildings, whilst the university itself has been consistently ranked in the top 5 universities in the world since its founding, attracting bright students from around the globe.
Aside from the university, if you were to visit Cambridge today, you could visit the Fitzwilliam Museum, the botanical gardens, go punting down the river, or take a stroll around the shops and grab a bite to eat. The picturesque town is a perfect place to live as it is aesthetically beautiful, has many things to see and do within it, and has excellent transport links with surrounding areas.
The grassy space of Parker's Piece hosted the first ever game of association football
The University has over 29,000,000 books and receives a free copy of every book published in the UK every year
University students automatically receive an MA 3 years after they graduate
The Saxons called it 'Grantabrycge', meaning 'bridge over the river Granta'
Lord Byron kept a pet bear in his rooms at the university, because he was not allowed a dog
This beautiful two bedroomed bungalow is located in one of the most popular residential areas of Cambridge, just off Hills Road. This means that it is ideally placed for access to Cambridge Station, Addenbrookes Hospital and the City Centre. Plus, it has its own large garden which is reached by a private driveway, built within an orchard – lovely!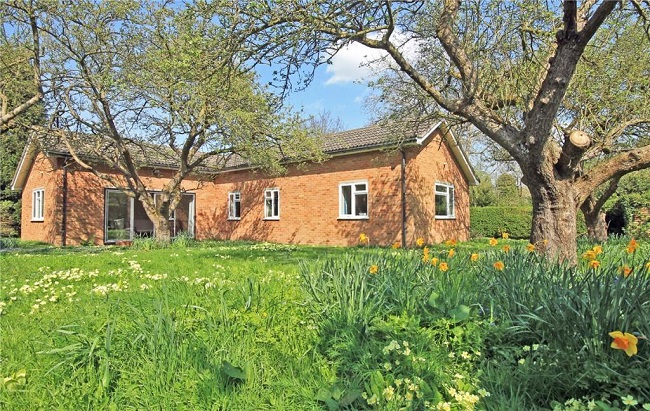 We love this four bedroomed detached house in Cambridge. The house currently has three reception rooms in addition to the elegantly decorated bedrooms, but it also has lots of scope to extend and modify it further – perfect for any family looking to settle down in the area.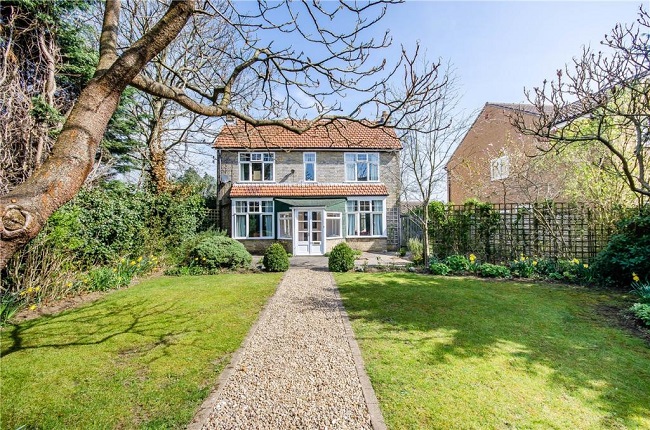 This unique five bedroomed detached home is designed by local architects Barber Casanovas Ruffles, and  won both the Daily Telegraph Gold Medal for "Future House of the Year" in 2002 and the acclaimed Royal Institute of British Architects Manser Medal for "New Home of the Year" in 2003. We particularly love the interesting circular garden!