Inspiration Wednesday – Lake District
Today's #InspirationWednesday is the Lake District! The serene and mountainous area north of Manchester has a history of being a retreat for many famous poets and is also a popular tourist destination.

Famous for its lakes, traditional market towns and great routes for hiking and sports, the Lake District is a brilliant retreat. Every direction offers a photo opportunity and the Lake District will charm you into never wanting to leave!


There are loads of places of interest in the Lakes, including Windermere, the largest lake in the National Park at a sizeable 14.8 square kilometres! You can also visit William Wordsworth's home in Grasmere or Beatrix Potter's, which is now a National Trust property. And the area boasts enough pubs to keep everyone fed and watered after a long day walking!


If you're a fan of sports and the outdoors, this is the perfect place to be. Take in the fresh air and explore this postcard-pretty area, but bring your waterproofs – the Lake District sees an average of 200 wet days a year!

Kendal Mint Cake is a regional speciality in this area and accompanied Sir Edmund Hilary and Sirdar Tensingon on the first ever successful ascent of Everest in 1953.
Scafell Pike, at 978 metres, is England's highest mountain.
Only around 41,000 people live in the Lake District – with over 15 million tourists visiting each year making up the rest of the population.
In 1810 William Wordsworth published "Guide to the Lakes". He was a big lover of the area and it inspired many of his works.
The Lake District is the largest National Park in England.

Check out this one bed home in Penrith! Decorated to a high standard throughout, this is a great property in a great location to explore The Lakes. As a holiday lodge, you can stay when you like and rent it out the rest of the time! There are also leisure facilities on site.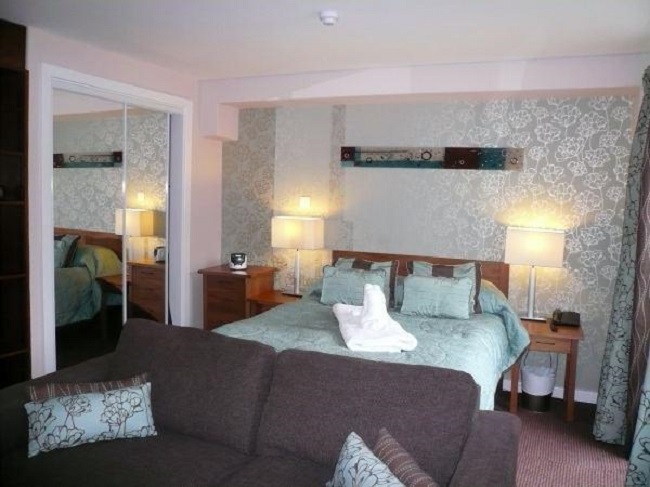 This three bed home in Ulverston is a snug, lovely home with amazing views, set in a tranquil space. With quaint features and a cosy feel, this is a gorgeous home for a family!


This five bed home sits on the shores of Lake Widermere, with incredible views from every angle! If the scenic pictures aren't enough to convince you, check out the swimming pool downstairs. Wow!