Inspiration Wednesday – London's West End
Today's #InspirationWednesday is London's West End. This famous area includes the 'Golden Postcode' areas of Marylebone, Mayfair and Knightsbridge – with some of the most sought-after homes in the world.
London's West End is widely considered to be one of the most exclusive and lavish locations to live, with famous shops such as Harrods and Fortnum & Masons and renowned areas such as Kensington Gardens and Hyde Park.
The West End of London was originally developed as long ago as the 17th century, where it was built as a series of palaces, expensive town houses, fashionable shops and places of entertainment. However the West End of London now plays host to the majority of art galleries, museums, embassies and premium retail in Britain.
Of course, the West End is globally renowned for its theatres, as it has been for hundreds of years. From the opening of the first West End venue in Drury Lane in 1663, locals and people from all over the world have visited London to experience the largest theatre district in the world.
The prices of properties within West London can vary from £1 million, on average, to tens of millions for a single apartment. Marylebone, Mayfair and Knightsbridge are all described as being 'Golden Postcode' areas, where the rich and famous live.
5 facts about London
The Houses of Parliament are officially known as the Palace of Westminster and it is the largest palace in the country.
More than half of the London Underground network in fact runs above ground.
The only true home shared by all four Beatles was a flat in Green Street near Hyde Park, where they lived in the autumn of 1963
Voltaire, Edgar Allen Poe, Ho Chi Minh, Mahatma Gandhi, Vincent Van Gogh, and Sigmund Freud all lived in London for a time.
London was the first city to reach a population of more than one million, in 1811.
This popular location contains properties that many can only dream of. We've added a few of our favourites below – their swanky interiors might give you some design inspiration!
Overlooking Portman Square Gardens and with a guide price of £12.5m, this light and spacious penthouse in Orchard Court extends to over 3400 sq ft incorporating 6 bedrooms, 3 reception rooms and also a staff bedroom.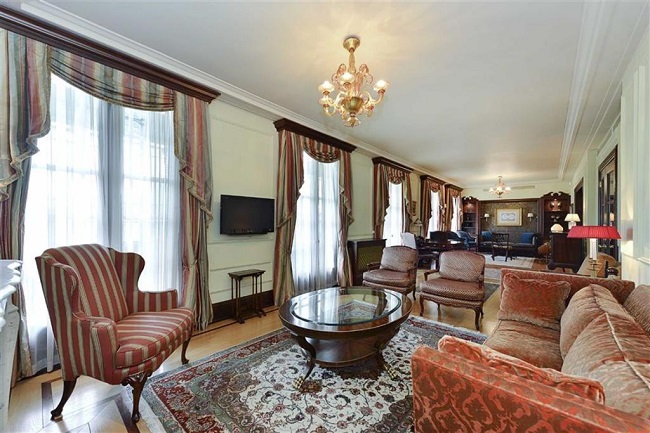 This elegant six bedroom (all en-suite) Regency townhouse in Wilton Place has a guide price of £10.5m. It has been entirely refurbished, and includes the latest in lighting, audio/visual and security systems, also complete with a swimming pool and lift. Offering in excess of 3800 sq ft, and a large roof terrace, the house is ideally positioned close to the amenities of Knightsbridge, and Hyde Park is just a stones throw away.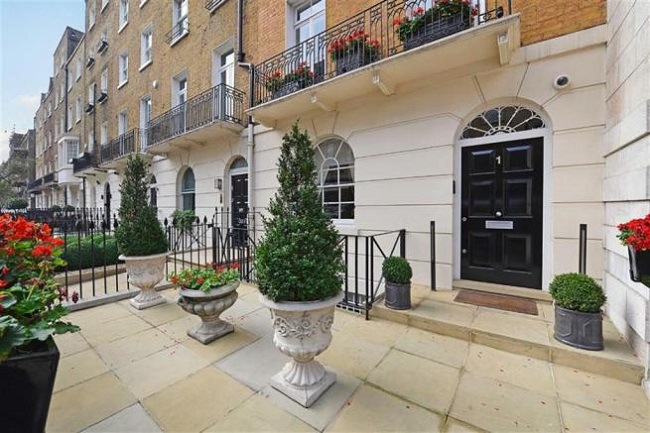 Within one of Marylebone's finest residential buildings and with twenty-four hour uniformed porterage, this apartment in Bryanston Court has been meticulously refurbished to provide a double reception room, three double bedrooms with 2 en-suite bathrooms, a separate fully fitted kitchen, under floor heating and Air Conditioning. It is on the market for £3,995,000.