Inspiration Wednesday – Nottingham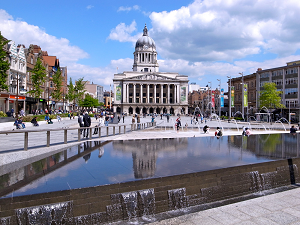 Today's #InspirationWednesday is Nottingham, in the East Midlands. Mostly known as the home of Robin Hood and Sherwood Forest, let's take a closer look at this great city!
With a history of lace-making and the bicycle and tobacco industries, Nottingham also produced and is home to the HQ of a variety of the most well-known UK chains, such as Boots, Pedigree (pet food), E.ON,  Gala, Siemens and Speedo.
With two universities, the city is a busy hub of shops and bars, and is always vibrant come the weekend. The castle sits in the centre of the city and is worth a visit. If you fancy getting a little closer to nature, though, once you retreat from the inner city centre, you can visit Wollaton Hall, Green's Windmill or Newstead Abbey.
Within the city itself, you can easily fill your evenings with a visit to the Savoy Cinema or Nottingham Arena. The city also hosts two annual music festivals.
Robin Hood, according to folklore "robbed from the rich and gave to the pool" and lived in Sherwood Forest in Nottingham.
Nottingham is home to the world's oldest professional football club, Notts County, which was formed in 1862.
'Yo Olde Trip To Jerusalem' is a pub partially built into the cave beneath Nottingham Castle and is said to be the oldest pub in England.
HP sauce was made by shopkeeper Frederick Gibson Garton in Nottingham.
World famous ice skaters Torvill and Dean are from the city.
This smart one bedroom duplex is a truly unique property! Sat in a desirable location, this flat is perfect for one person or a couple. It is well-presented, spacious and, with the bedroom being a little more private than most duplexes, it is perfect for when you have visitors!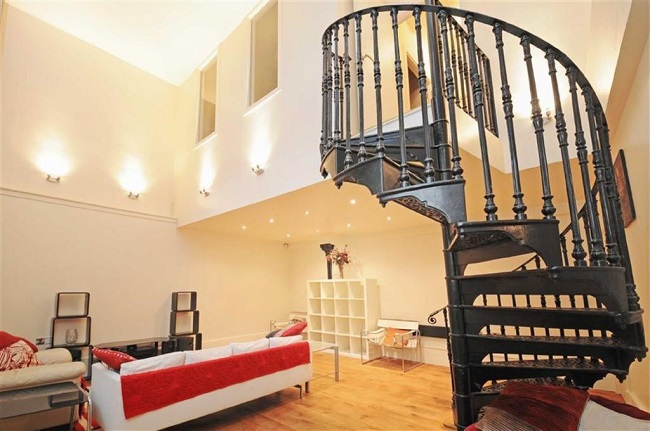 This three bedroom home is a steal at £150,000! Set within a tranquil location and having three decent sized bedrooms, this would be the ideal home for a young family. And that garden is perfect for a BBQ – it's ticking all the boxes for us!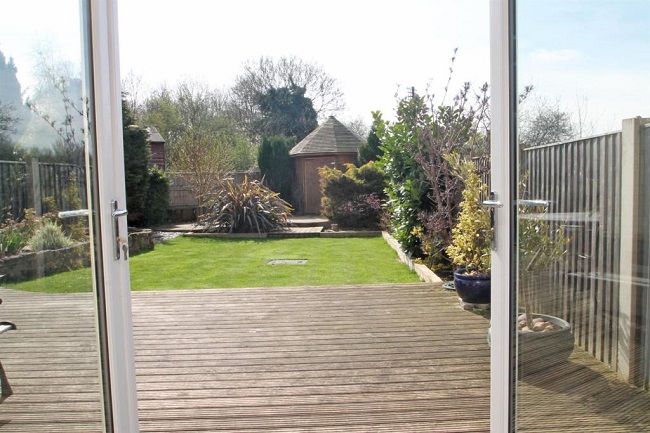 This impressive five bedroom home in Nottingham is quite possibly one of the most shiny and new properties we've ever seen. If the pictures aren't enough to sell it to you, the aspirational story in the description is sure to tempt you.