Inspiration Wednesday – Shrewsbury
This week's #InspirationWednesday is Shrewsbury in Shropshire. Originally a market town, Shrewsbury has over 660 listed buildings and a lot of history to discover. With a history of wool trade and brewing, horticulture is still very much an interest in the area, with the Shrewsbury Flower Show one of the largest events in England.
Shrewsbury Castle and Shrewsbury Abbey may be highlights but there's more than medieval history to this town! You can explore the town from a boat on the River Severn, from the riverside Quarry Park or on foot.
Life in Shrewsbury is a relaxed and community-led environment, with farmers markets, folk festivals, cartoon festivals and a Darwin celebration annually. This is a visually stunning and friendly place to base your family for a feeling of being in the middle of the action, without the overwhelming feel of a big city.
Charles Darwin was born here and went to Shrewsbury School.
Shrewsbury sits 9 miles from the Welsh border.
Shrewsbury was used as the setting for 1984 film 'A Christmas Carol' and Scrooge's grave still remains at St Chad's Church.
A person from this area is called a 'Salopian'.
England goalkeeper Joe Hart is from Shrewsbury.
This two bedroom flat in Shrewsbury is a great option for first-time buyers or investors. It is close to the town centre, with parking, and decorated to a high standard – what's not to love?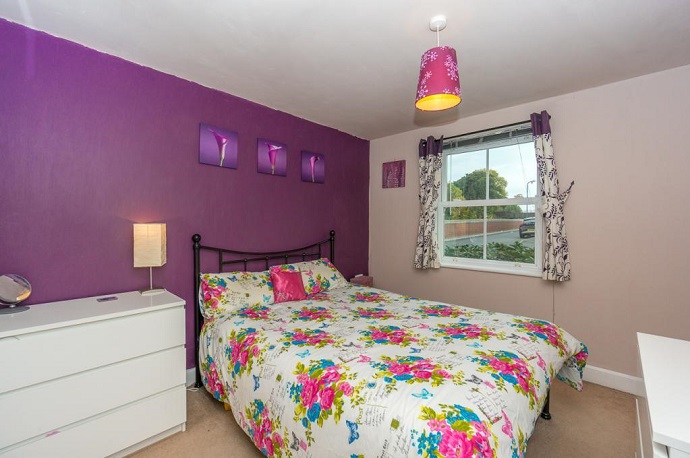 With a fantastic location in the centre of town, this three bedroom apartment is a great buy. It's spacious, has outdoor space and beautiful views over the river!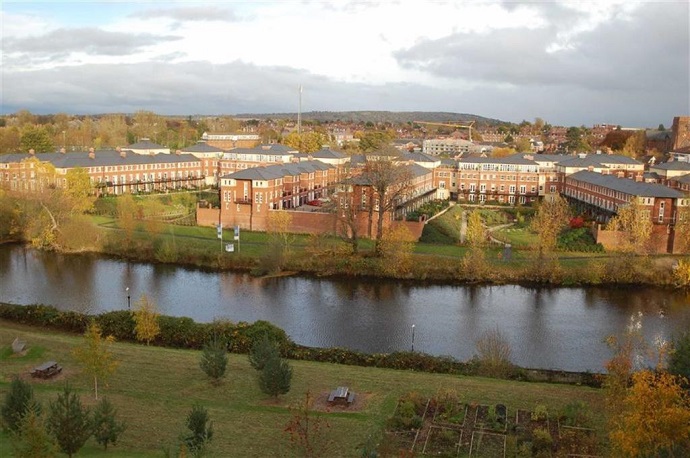 This five bedroom home in Shrewsbury is a bargain! It has a swimming pool, a games room, a beautiful river view and a huge kitchen – we've got home envy already!