#InspirationWednesday – Newcastle
This week, our #InspirationWednesday moves a little further up the English coast to Newcastle!

Most famous for being the home of Antony Gormley's 66ft Angel of the North statue, Newcastle sits in the county of Tyne and Wear and is the UK's seventh most populated city.

The city offers a great mixture of history and modern attractions. There are shops, bars and restaurants a plenty, with the massive 'Metro' shopping complex a popular attraction. If you want to relax and discover the city's past, visit the Castle Keep, the Old City and beautiful Jesmond Dene, the city park.


Being less than 10 miles from the coast, you can escape from the bustle of the city easily too, walk along the coast and visit the numerous lighthouses nearby. Within close proximity from Newcastle, you can also visit the historic sites at Hadrian's Wall, the tranquillity of Holy Island and Alnwick or the university city of Durham.
1. Since 1981, Newcastle has hosted the popular 'Great North Run', a half marathon, once a year.
2. The monument of Earl Grey has sat in the centre of Newcastle since 1838 – he is the same Earl Grey after which the tea was named.
3. Bakery chain Greggs started in Newcastle and now has more stores in the UK than McDonalds.
4. Rowan Atkinson, most famous for Mr Bean, is from Newcastle.
5. Newcastle has seven bridges over the river, the first being made in 1848.
An example of properties in Newcastle
Check out the stunning view over the river from the balcony of this 1 bedroom property at Quayside. With a prime location, just a stone's throw from the buzz of the city centre, this apartment is perfect for young professionals working and socialising in the city of Newcastle.


A little further out of the city, this property in Hartside Gardens is perfect for commuting easily into the city but being a little set back too. This house is beautifully decorated into a cosy home and would be a great first family home, without losing proximity to all of the great things to do in this county.


After a little more space? Check out this property in Killingworth. With a gorgeous feature fireplace and a cosy, enclosed garden, the property is only a 20 minute drive from the city centre but feels worlds away in this tranquil and homely setting.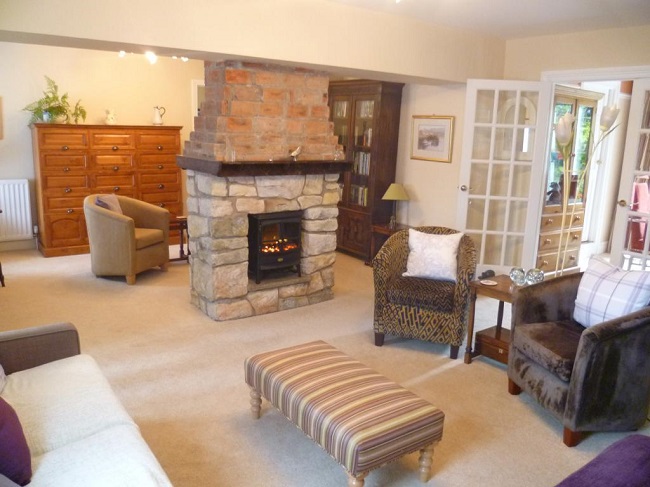 Have any locations you'd like to see as our #InspirationWednesday? Tweet us with the hashtag!