£1 million properties around the UK
We've scoured the site to see what £1 million properties look like around Great Britain, and picked out 11 of our favourites.
Cambridge, East of England
The East of England is the fastest region in the UK for properties selling over the £1 million mark, taking an average of 87 days to secure a buyer. This market is particularly active in Cambridge, where it only takes an average of 45 days to secure a buyer, which is twice as fast as the national average.
We've found this five bedroom detached country home in Ickleton, Cambridge. Stockton Lodge is a property with considerable charm and character and is set within 0.67 acres of land on the outskirts of the village.
Price: £1.15m
Edinburgh, Scotland
Scotland is the second fastest region to sell a home for £1 million plus, where on average it takes 94 days, 19 days faster than last year. Edinburgh in particular is an area where sales perform well, taking on average just 53 days to secure a buyer, compared with 76 days last year.
Balquharrie House is an enchanting stone built property dating back from 1820. Despite the traditional exterior, internally the property is ideal for modern family living.
Price: £1,075,000
Winchester, South East
Within the South East, Winchester has the fastest selling time with an average of 60 days, an improvement of two days on the previous year.
This four bedroom detached property is set in one of Winchester's prime residential settings with plenty of versatile family space to be enjoyed.
Price: £1mil
Hackney, London
Greater London has an average selling time of 99 days. Hackney is the fasted selling, where it takes on average 62 days to sell a property around the £1 million mark.
This stunning two bed maisonette in Hackney is arranged on the first and second floor with its own entrance and private section of the garden. The property has recently been refurbished to a very high standard by the current owners, making a lovely home.
Price: £1m
Birmingham, West Midlands
The average time taken to secure a buyer in the West Midlands is slightly higher than Greater London taking 106 days.
This striking six-bedroom detached house is everything you would expect from a family home, with its beautifully landscaped gardens that sit on an impressive 0.8 acre plot. If that's not enough the property also has a coach house, with residential planning permission in place.
Price: £1m
Nottingham, East Midlands
The time taken to secure a buyer in the East Midlands is just slightly longer than the West, taking 107 days on average.
In Nottingham, you can get you this wonderful five bedroom detached home set in generous grounds on one of the most highly regarded roads in the county.
Price: £1m
Bristol, South West
On average the South West takes 109 days to secure a buyer, compared with only 104 days last year.
Bristol came within the top five places to sell a home for £1 million or more, with an average of 54 days, so we've found this fantastic two storey L-shaped barn conversion in approximately 1.2 acres of stunning gardens and grounds.
Price: £1 mil
Yorkshire and The Humber
Yorkshire and The Humber had an average selling time of 120 days, longer than 97 days in the previous year.
Within Yorkshire is this lovely family home with five double bedrooms and pretty landscaped gardens. The property is situated in one of Dore Villages finest locations and offers panoramic views of the surrounding countryside.
Price: £1m
Newcastle, North East
In the North East it takes 124 days on average to secure a buyer in the million pound market.
We've found this amazing five-bedroom family home in Newcastle upon Tyne with beautiful landscaped gardens and a lovely exterior.
Price: £1.1m
Manchester, North West
There was a slight decrease in the time taken to secure a buyer between 2017 and 2018 in the North West, as it now takes on average 9 days less at 131 days.
This is a truly exceptional property within a prime Chorlton location, just a short walk from Chorlton village. This property comes with a large outbuilding boasting a gym and hot tub.
Price: £1m
Wales
Of all the UK regions, Wales had the slowest selling time of 173 days.
For £1 million plus you can purchase this individually designed detached home set in the village of Radyr on the outskirts of Cardiff. The property boasts four bedrooms and beautifully landscaped gardens.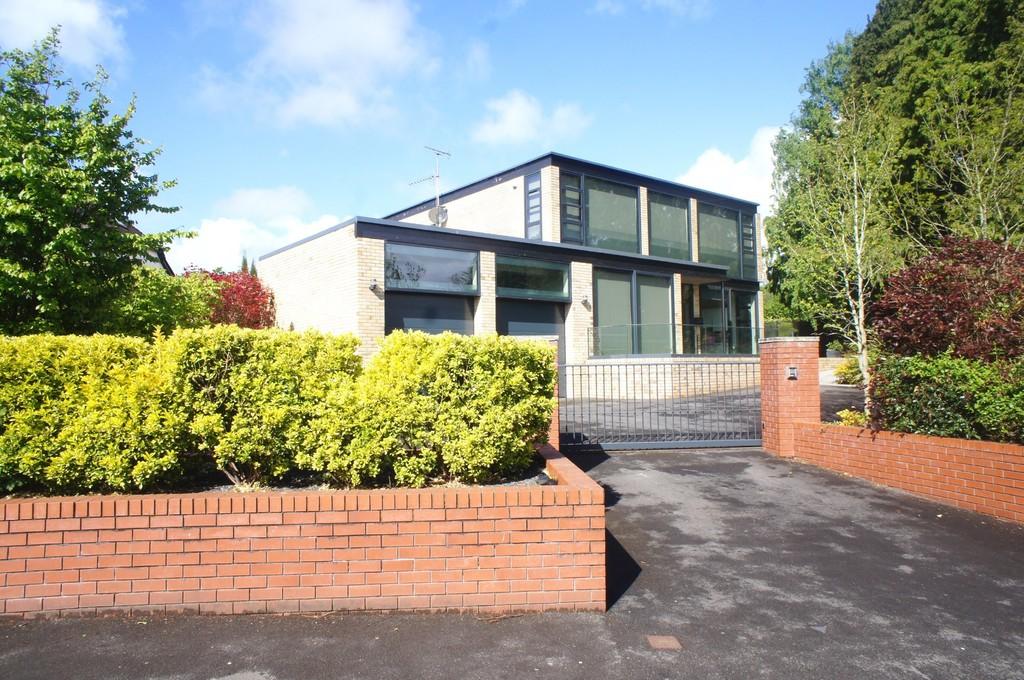 Price: £1.05m