#mydreamhome would have a…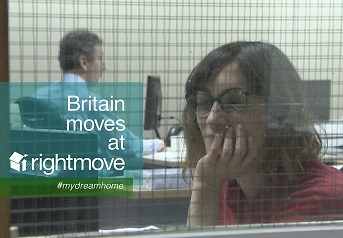 Everyone's idea of what their dream home would look is different.
For example, my dream home would be buried deep in the Yorkshire dales, surrounded by the kind of lush countryside that requires a solid pair of wellies and a dog or two. Inside, the kitchen would be a modern twist on classic farmhouse, with a big range cooker (most likely an AGA of course), porcelain double sink and have enough room to prepare feast-like quantities.
But enough of my dream!
As a part of our 'my dream home' campaign, we want to know all about YOUR dream homes, which is why we've been asking our Twitter friends and followers to describe theirs within the 140 character limit that Twitter imposes.
Here's a selection of some of our favourite tweets so far, and if you're on Twitter, make sure you submit yours including #mydreamhome:
@rightmove #mydreamhome would have a secret room you spin into from the fireplace or library wall #epic

— Natalie Owen (@nat_owen) April 11, 2013
#mydreamhome would have a sushi belt running through every room! 🙂 @rightmove

— Emily Coates (@emily_etc) April 11, 2013
@rightmove my husband and me living happily ever after #mydreamhome

— Gail Bache (@gailwalker66) April 11, 2013
@rightmove My dream home would have an en-suite, not liking sharing the bathroom after hubbys been in there LOL#mydreamhome

— rachel riches (@rachel_riches) April 11, 2013
#mydreamhome☺☺ twitter.com/nazzz84/status…

— T.C NAZ NAZ (@nazzz84) April 11, 2013
@rightmove #mydreamhome would have a warm and loving heart to it.

— David 'Camps'Campion (@davidzalie) April 11, 2013
#mydreamhome would have been built and designed by me

— Chris Seymour (@stopherrr) April 11, 2013
#mydreamhome would have a vegetable patch & walk in wardrobe!@rightmove

— Dayner Lloyd (@mozzypop) April 11, 2013
@rightmove #mydreamhome would have old Trafford in the back garden! #mufc

— Robin Cooper (@supercooper321) April 11, 2013
@rightmove #mydreamhome would look out onto fields, have six bedrooms amd a huuuuuge kitchen.

— Leanne Yeomans (@yeomansleanne9) April 11, 2013