Top 5 Wood Burner Ideas
Wonderfully warming, a wood burner is a type of indoor stove, designed for clean burning of wood or special wood pellets.

Wood burning stoves have gained popularity for their increased efficiency over open grate fires; an open fire sends most of its heat up the chimney, rather than into the living room, whereas a cast iron lounge wood burner uses special interior baffles to convert most of its heat to warming up the casing, radiating more heat out into the room.


Most people place their wood burner in the fireplace to take advantage of the chimney flue. A contemporary wood burner makes a great centrepiece and with the doors open replicates the feel of an open fire but if you have a large inglenook fireplace you'll need to install a suitably large wood burner so that it doesn't get lost.


Here's our top 5 ideas for Wood Burners:

Contemporary Wood Burners
This brilliant wood burner looks hits two contemporary themes; an inset fire, built into the wall and a modern design which pulls the focus all into the flame, rather than stove itself.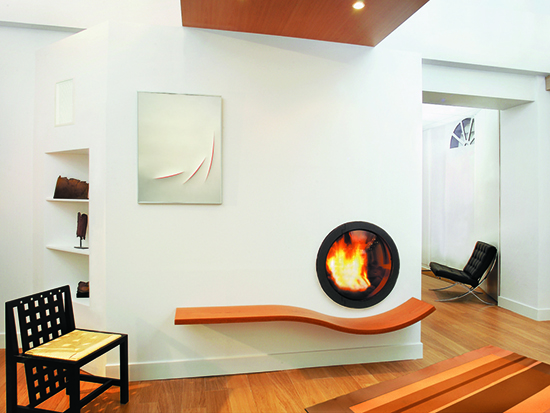 Conservatory Wood Burner
Conservatories can be hard to heat well with all the exposed glass, so installing a chunky wood-burner can really lift warm the room up as well as providing a focal point.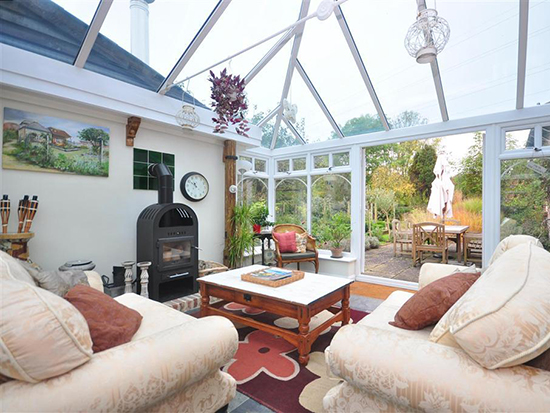 Traditional Fireplace meets Modern Wood Burner
This installation brings together an inset fire with its large screen but retains the rustic charm by siting it within a chunky exposed brick chimney breast.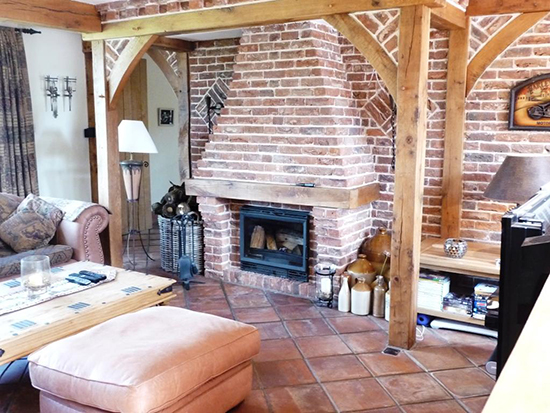 Traditional Wood Burner
A classic wood burner in a classic lounge setting. This ticks all the boxes with subtle styling and being the right size for the fireplace. Small wood burners can put out a lot of heat, but they can be swamped by a large fireplace or inglenook setting.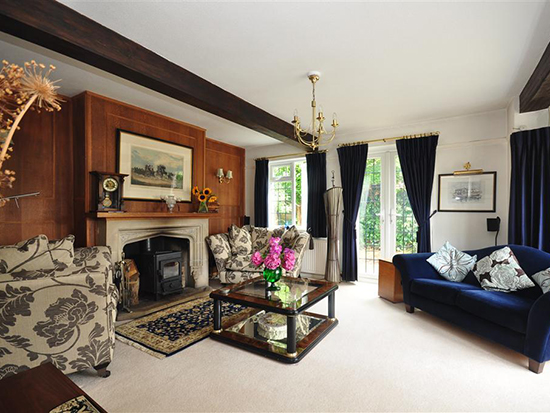 Feature flue and suspended fire
This funky suspended fire makes a feature out of it's flue. Rather than hiding away the chimney structure, bring it out into the open and make it sculptural.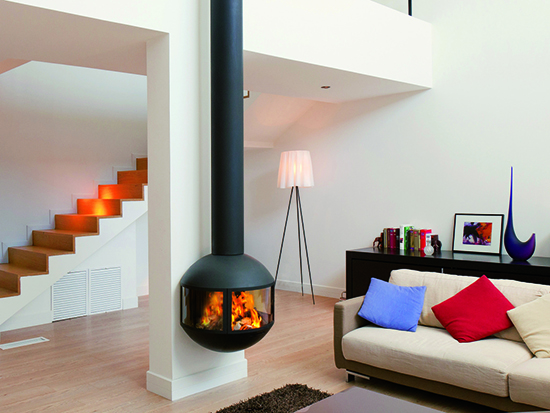 Rightmove Home Ideas has thousands more photos of real properties you can browse for wood burner ideas. You can save the photos you like and build your own collections or just browse some of our existing featured collections.