Where are the happiest places to live in Great Britain?
We surveyed residents the length and breadth of Great Britain for our annual Happy at Home Index and the results are in: these are the happiest places to live.
The Northumberland market town of Hexham has been crowned the happiest place to live in Great Britain, topping Rightmove's 2019 Happy at Home Index
In second place is Harrogate in Yorkshire and taking third place on the podium is Richmond upon Thames in London
Richmond upon Thames has been named the happiest place in the capital for the fifth year in a row, while Galashiels leads the way for Scotland and Llandrindod Wells tops the Welsh table
Rightmove's annual Happy at Home Index asks residents how happy they are where they live, based on 12 happiness factors, across 194 areas in Great Britain
Where are the happiest places to live?
Hexham in Northumberland, Harrogate in Yorkshire and Richmond upon Thames in the capital are where residents feel happiest this year.
In Scotland, it's Galashiels where residents are most content, while in Wales, Llandrindod Wells is where people feel most satisfied.
More than 22,000 people across Great Britain took part in Rightmove's Happy at Home survey, which asks residents how happy they are where they live, as well as asking them to rank 12 happiness factors.
The 12 factors range from how safe residents feel and how friendly the neighbours are, to how good the local services are, the level of community spirit and the quality of cultural activities in the area.
To mark such glittering scores, we have shone a light on these communities to showcase some of the finest properties in the happiest towns, villages and cities in Great Britain. Click here to view the national table in full.
Woodley Field, Hexham
This magnificent property is thought to date back to 1870 and oozes character and charm at every twist and turn.
The six-bedroom home, set over three impressive floors, boasts oak panelling, exquisitely carved fireplaces, stone mullion windows and open fireplaces – all of which are enhanced by the high ceilings, decorative plasterwork and cornicing.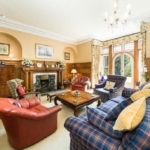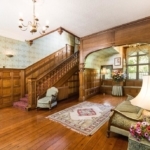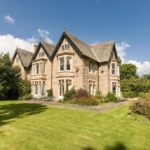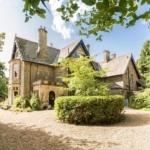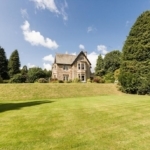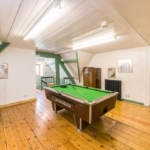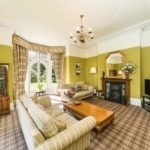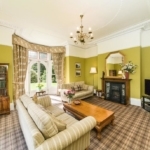 Arguably the best feature of this family home is the original oak stair case that sweeps to the first floor with a truly stunning window at half landing level. It's like something from a Harry Potter film.
This property is listed for sale with Finest Properties.
Hillfoot, Galashiels
This imposing three-bedroom property was constructed in the 1920s but now fabulously mixes the old with the new.
Perched on a steep hillside, the views over the Border town of Galashiels below are utterly phenomenal – there's surely not a better sight to wake up to for miles around.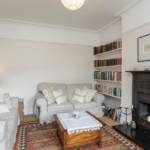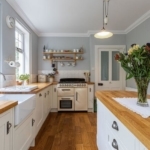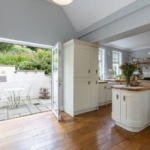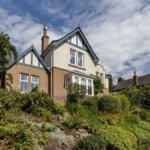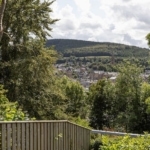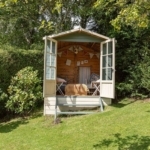 Its beautiful garden is also the perfect spot to host family and friends on long summer evenings, while the town centre is just a stone's throw away.
This property is listed for sale with Macpherson Property.
Llandrindod Wells, Wales
If you're looking for an idyllic country home with stunning views, but don't want to be in the middle of nowhere, this delightful four-bedroom split level property with uninterrupted vistas of the glorious Welsh countryside could be for you.
Nestled on the southern edge of the historic Spa Town of Llandrindod Wells, this detached family home comes complete with an impressive veranda that's the ideal place to sit and soak up the view with a hot morning coffee, or a glass of wine after an evening meal.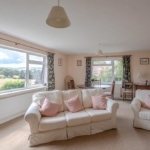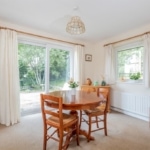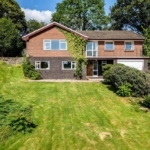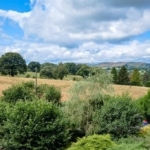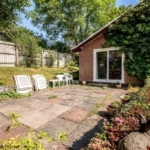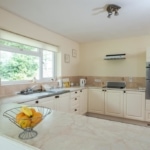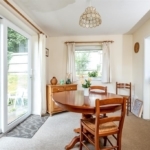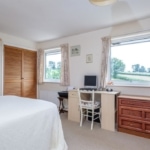 Located just a short stroll from a variety of independent shops, restaurants and pubs – as well as golf courses and outdoor activity centres – this delightful property is sure to be popular with home hunters who enjoy country walks and lush, green spaces.
This property is listed for sale with Hunters.