Where to live in London: an interactive guide
Are you thinking of moving to London or are looking to move to a better suited area of the city? Whether you're a graduate moving in with no knowledge on where to go, an expectant family moving further out, you're looking to buy or moving closer to work – whatever your circumstance – we've got just the thing for you!
We've teamed up with Time Out London to build a tool which takes into account your basic requirements, your commute and, best of all, what your priorities are in your new area. Whether you want a park-side view, the nearest Topshop on your doorstep or to be right in the middle of the party, the tool will take this into account when offering you particular areas.


Then, have a flick through your recommendations and see all the insider information (the good and the bad), travel options from here and what the locals say about living here. Then head back to our site from there to have a look at properties in that area!


To start you off, why not see where some of our team live and why we chose those areas!

East End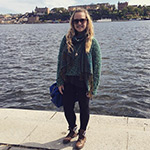 Anna – Social Media Executive


Where do you live? Bow


Why did you choose to live in this area? I chose to live here because I wanted to be near a large green space and the huge and beautiful Victoria Park is five minutes away! Also, it's a nifty half an hour commute to work.


What's your favourite thing about this area? This is a fantastic area. I love the 'Roman Road' as it has a proper 'EastEnders' type market a few days a week, with loads of locals milling around and fruit stalls etc. It makes our area seem more like a community.


Who is this area perfect for? Perfect for people in their 20s/30s – you're so close to central London! And, as well as the park and the community aspect, there are loads of pubs and restaurants and areas to discover. You'll never be bored at the weekend, but you still feel like you're somewhere a little more homely than if you lived right next to Big Ben.

Down South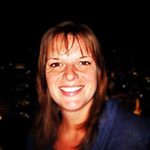 Charlotte – Graphic Designer


Where do you live? Clapham North


Why did you choose to live in this area? It has great transport links to both the West End and the City. We are close enough to a huge selection of the bars, restaurants and cafes to stagger home afterwards but be far enough away so we aren't kept awake by revellers! We also have the luxury of being on the doorstep to one of the biggest green spaces (Clapham Common) in London – perfect for peaceful walks and for our son to go splashing in muddy puddles!


What's your favourite thing about this area? My favourite thing about living here is I can walk or cycle everywhere… the shops, cafes, the Common, the library, the swimming pool, Richmond Park, the West End and so much more.


Who is this area perfect for? I think it's perfect for young(ish) professionals, either buyers or renters, who like a quick commute to work and want to have the choice to party or have downtime, in one place. Clapham is also a great place for young families as there are a lot of year round indoor and outdoor activities for children of all ages.

Up North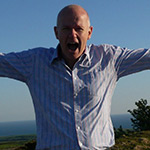 Iain – Head of Marketing


Where do you live? Muswell Hill


Why did you choose to live in this area? As a Scot, it is close to the bottom of the M1 and offers as easy escape!  Actually, I ended up in Muswell Hill because it is only 40 mins to Soho and yet is not on the tube; so the Hill does feel more village-like than most.


What's your favourite thing about this area? I love that everything is a short walk away: parks, ice-skating, cinema, schools, restaurants, farmers market and let's not forget the cheese shop! There is a nice creative vibe too with lots of clever craftspeople in the area (#n10creatives).


Who is this area perfect for? Muswell Hill is perfect for families… the area is friendly. The schools are good, the parks are great, and the neighbours have kids too.

To the West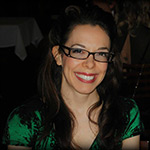 Colleen, Trade Marketing Manager


Where do you live? Ealing


Why did you choose to live in this area? I've lived in Ealing for 14 years. I did briefly move away, but I missed it so much that I came back! I first moved to Ealing after friends moved to the area – I so loved the homely feel that I decided to move to the Queen of the Suburbs myself.


What's your favourite thing about this area? Ealing has a very strong sense of community that gives it a village-feel in the heart of London – it's the best of both worlds. We've got great events, like the Ealing Half Marathon and the Ealing Summer Festival for comedy, blues, jazz and world music. There is always some sort of community event going on locally, not to mention the wealth of independent coffee shops.


Who is this area perfect for? Ealing tends to be very popular with families who are attracted by the beautiful parks and good schools. Having said that, the borough is large and there are little pockets that all have a slightly different character and charm, which attract different people. Ealing Broadway tends to attract more couples and professionals, for example. There is something for everyone in Ealing!

With many different areas of London, each with their own charm, amenities and attractions, we want you to find the perfect one for you! Click here now to have a look at the tool and see what different parts of London have to offer!