Exclusive 10% off at Kindred Rose


Kindred Rose is a small business based in the Blackdown Hills in Devon. Run by Helen Bottrill from her pretty garden studio, and specialising in personalised and bespoke gifts for all ages. Also producing a range of seasonal products for the home, including cushions, decorations and cards.
"I have always had an interest in all things creative and after relocating to Devon when my children were little, I re-kindled my passion for textiles and sewing. A few initial craft fairs led to more and more orders and eventually, once the children were old enough to be attending school full time, a website and a more focused direction to the business."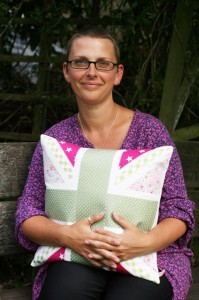 "Collecting fabrics old and new is my passion, I enjoy nothing more than browsing round the local antique shops searching for different and unusual fabrics. I like experimenting with mixing traditional and retro fabrics and styles, resulting in an eclectic range of home decorations. I pride myself in hand making all my products to a very high standard."
"Personalised cushions for children are always popular, and none more so than around Christmas time – I think these are going to be in many a stocking this year. Smaller items always go down well, something a bit more unusual, like my festive magnets – I have Christmas puddings, trees and bunting, as well as my letter magnets – they look great on a fridge to hold all your shopping lists in place! For those wanting to decorate their house with a festive feel I have my robin and stag cushions, as well as lovely personalised decorations for the tree. These come in a personalised gift box if you would like and make wonderful keepsakes for baby's first Christmas. And of course, you need something to put all those gifts in, either a personalised stocking or a little goodie bag!"
To get your exclusive 10% discount, simply enter 'rm12' when you reach the checkout at www.kindredrose.co.uk
Helen's top picks this Christmas:
Hanging Decoration from £4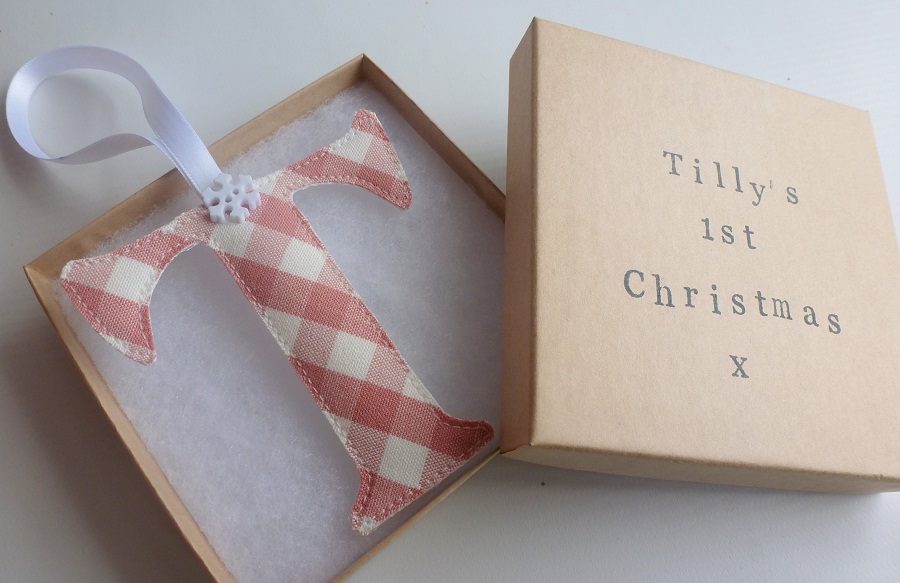 A beautiful personalised hanging decoration, perfect for Christmas or anytime at all!
It has a little snowflake button to give a festive feel, but the colours available mean it doesn't have to be limited to the Christmas tree.
You also have the option of choosing a gift box for the letter to be presented in with your choice of personalisation. For example, it could be used for baby's first Christmas, a Christening gift, or just a personalised gift for a friend.
Bunting Christmas Card £8.50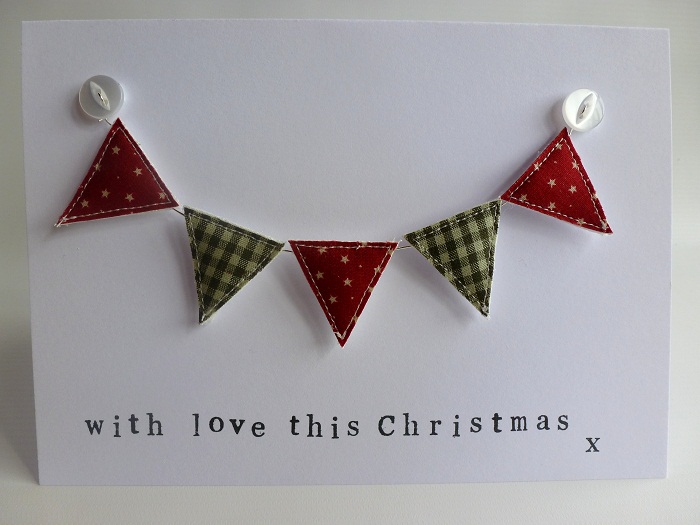 A lovely fabric magnetic length of Christmas bunting on a personalised card.
The length of bunting is made up of small fabric bunting flags on a length of wire. The flags are made up of layers of cotton fabric and a wadding inner, with two magnets firmly stitched within the layers the green bunting flags. Finished with two buttons on either end of the wire.
This magnet comes on a blank greetings card which you can personalise with up to 45 characters.
Magnetic Christmas Pudding £4.50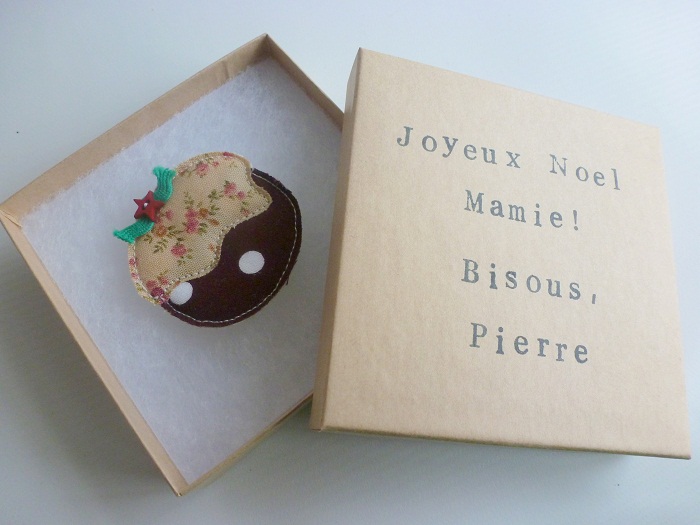 A lovely little fabric magnetic Christmas pudding. Finished with a button holly berry and ribbon holly leaves.
This magnet would be a perfect stocking filler for a friend or family member, or why not treat your teacher too? You have the option of choosing a personalised box to present your pudding in.
Robin Cushion £26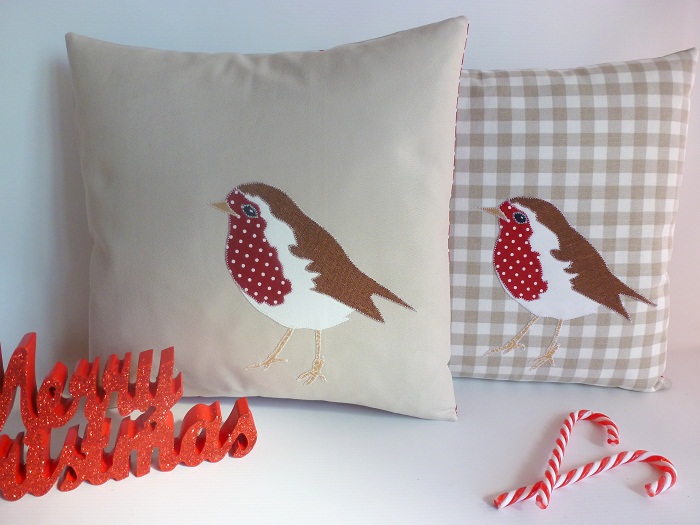 A jolly little appliqued robin with a glint in his eye sits on this decorative cushion!
A wonderful festive decoration for your home, which can be also displayed throughout the year.
It is sure to liven up your sofa this Christmas time!
Large Stag Cushion £28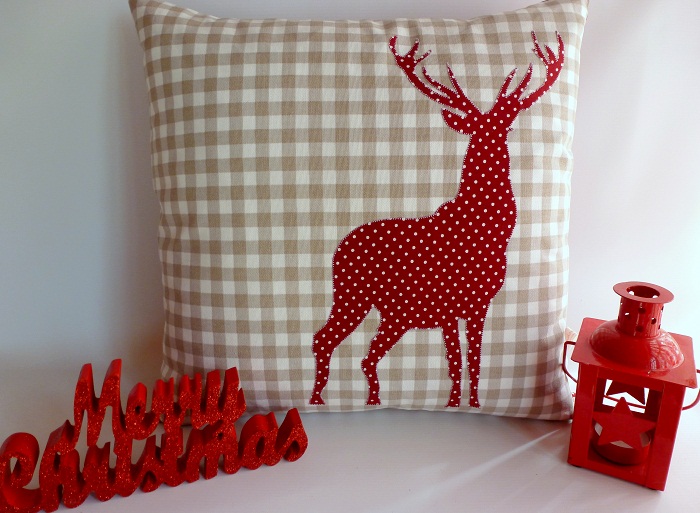 A striking silhouette of a stag, handcut and machine appliqued onto a cushion.
A lovely festive decorative cushion for your house at Christmas time, or indeed use it throughout the year too!