From the Weird to the Wonderful: Unusual Auction Properties for Sale
When you think of property, you think of Rightmove. But, when it comes to auction property? Nope, Rightmove wouldn't be your first thought – but I'll let you into a secret: Rightmove lists oodles of auction properties!
Every day of the week, auctioneers all around the country upload properties on Rightmove which are going to auction.  And, I bet if you look right now, you'll find some.  But you do need to look carefully – as auction properties don't have a massive neon flashing sign above them – but they do have attractive guide prices which may give the game away!
Of course, another trick would be to use one of Rightmove's filters.  So where you normally filter your results according to property type, look down a little further and you will see "Ways to buy" and right there you have the "secret" filter: "Auctions".  Yes, there in front of you, you have the "magic" button which will welcome you to a whole world of auction properties…and once you've hit the "open sesame" switch – I bet you won't ever want to turn it off – because look at what you can find: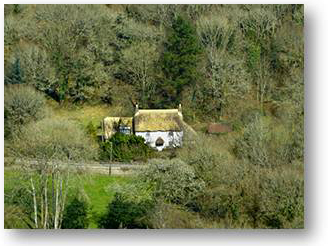 Grade II listed thatched cottage
A cute as cherry pie 5 bedroom Grade II listed thatched cottage set in 9.6 acres of the dramatic Wray Valley amongst Dartmoor's eastern foothills. For many years "Moorwood Cottage" guided at £350k+ has provided an income as a tea room and a B&B for the current owners – and now the chance could be yours to take on this "chocolate box" of a property. It does require refurbishment but could be ideal for those looking for a rural idyll or an income producing business.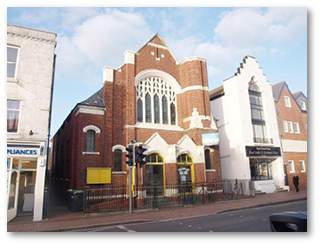 How about a church conversion?
This substantial church in Gosport town centre could make someone a wonderful home – or could even be a development of apartments for someone who has a bit of vision (subject to gaining all necessary consents).  With a guide price of £140-160k, this former Baptist Church is sure to set the new owner on the path to glory!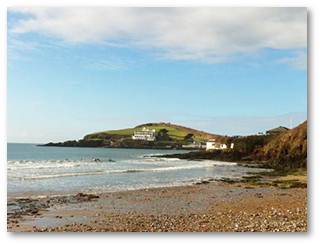 Or if you want something really different, then how about this beach and coastline for sale in Devon?
Yes, you heard me right.
For sale is a beach and coastline of circa 2 acres in the South Devon Area of Outstanding Natural Beauty with a guide price of £30k.  It's a pretty rare find and it could definitely be the talk at the dinner table for several meals to come – and I think you could have a lot of summer fun here.
What else could you do with it?
Well – that is the beauty of auction property – use your imagination and dream.
Sam Collett is a self-confessed property auction addict having bought 94% of her multi-million pound portfolio from auction.  An active property investor and avid story teller she loves regaling her tales on her award-winning blog:
.  Her forthcoming book on successfully buying property at auction will be published in 2014.