Help to Buy brings family together at Lincoln Gardens
House builder Lovell has helped bring a family closer together, after an aunt and nephew purchased homes opposite each other at its development in Doncaster.
Christine Austin, 61, has purchased a two-bedroom home at Lincoln Gardens, on North Street, having moved from Kent to Doncaster to be closer to family.
Across the road, nephew Leyton Austin, 24, and girlfriend Carly Hogue, 21, have bought their first home, a two-bedroom Blackton-style town house, using Help to Buy.
Christine comments:
"My brother has lived in Doncaster for 30 years and often talked about me moving up here, so I decided I would when I retired. Moving a huge distance and retiring at the same time has made my life very different, but it's great being a lot closer to family. Buying a newly built home was nice because I had an opportunity to choose my own floor coverings, tiles, worktops and cupboards, so it was great to be able to move in and not have to do any work."
Leyton, an MRP and Inventory manager, comments:
"I came to have a look at my auntie's new house with my dad and mentioned that if I were to buy a home here it would be the one opposite, as I really liked the style. My dad encouraged us to have a look around and it was ideal because it's the right size for a starter home, close to town and is just across the road from my auntie – we really liked it, so we thought we would go for it.
"There's no way we could have bought our own home without Help to Buy as it meant we only needed a 5% deposit, plus using the scheme means we benefit from lower mortgage repayments; we couldn't have bought our first home if we had needed a 10% deposit. We had heard of the scheme, but didn't really know how it worked, so it was nice to be able to ask the Sales Adviser more about how it worked and how we could benefit from using it.
"Buying a newly built home was the right choice for us as we were able to pick the finishing touches and style it our own way, which definitely makes it feel more like home."
The Government-backed Help to Buy scheme is available on all homes at Lincoln Gardens, meaning buyers can secure their home using a 5% deposit and 75% mortgage, backed up with a 20% equity loan provided by the Government.
Watch Rightmove's no-nonense video to get all the facts about Help to Buy:

---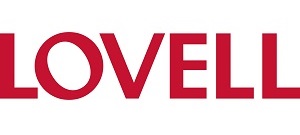 Lincoln Gardens features a selection of two and three-bedroom homes, all of which benefit from a high specification kitchen and stylish bathroom.
All homes are available with Help to Buy and are priced from £114,995.