Home-stage your property for a quick sale
Credited to Ben Bambrough, MD of bB Design House
If you want tips on how to sell a house quickly and maximise your return, then you might be interested to know a bit more about home staging.
In a buoyant property market, those looking to sell their homes have high expectations. However, despite the boom, there's always a chance that you'll encounter difficulties or be running out of time in your chain. In either case, it's seemingly easier for the estate agent to drop the asking price. But if you do this because you need a quick sale, it doesn't mean you'll get one.
Homeowners are buying their dream property, so if they fall in love with your home, they will make an offer regardless. As more homeowners are increasingly putting their homes on the market after seeing what neighbouring properties are selling for, those wanting to show off their property to its full potential are using home staging.
Presentation has never been so important, so using a home staging service gives owners a competitive advantage. More recently, people are recognising the value and significant return on investment. If you're looking to sell your home, it's actually more cost effective to invest in giving it a facelift and 'sell' a lifestyle to the buyer, rather than having to drop your asking price.
When furnishing a property to sell, our number one objective is to visually sell the lifestyle that the property can offer whether it's a huge open plan penthouse or a classic family home, we enhance and sell what the particular property is physically offering. We create living spaces that are strong in symmetry and rich in accents to create a room that's warm and inviting.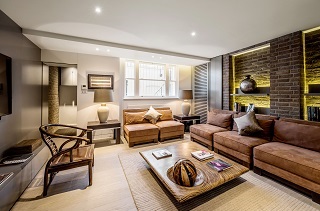 Here are some top tips to improve your property for a sale:
First impressions count
First impressions really count so spend time on the presentation of your home, keep things fresh and light and clear the clutter. If you're really struggling, hire a professional home stager to help. bB Design House also offers a furniture rental service that can transform spaces into a dream home and significantly help to clinch that sale at the asking price or beyond.
Think about your furniture
Buyers are purchasing their dream space, so don't let them think it's too cramped or small. Consider how the furniture is being displayed, if it's too big for the space or there's too much of it, remove it or move it around.
De-clutter
Remove unnecessary clutter that you've become accustomed to on a daily basis to create the illusion of space. It can distract a potential buyer from seeing the space and make the room feel cramped.
Don't make it personal
Depersonalise rooms by removing personal belongings such as photographs and clothes and make sure you clean every surface to create an inviting space.
Set the mood
Choose calming, neutral colours to create a natural, inviting and relaxed feel.
Finishing touches
Use furniture that's of low height so it doesn't dominate the room and display fresh flowers to breathe some life into the space.
bB Design House recently staged a property in London that had an asking price of £3.3million. It wasn't attracting offers, despite being on the market for months and attracting a large amount of viewings. After effectively staging the property, within just three weeks there were three buyers in a bidding war and the house sold for £240,000 above the asking price. Those needing to prepare their homes for sale, are turning to the professionals such as bB Design House as a solution and reaping the benefits to reach their asking prices and in some cases beyond with a quick sale.
If you need to sell fast, your property can now be in buyers' inboxes in just 90 minutes with Rightmove's instant alerts.
Why not sign up today to keep an eye on what else is selling in your area?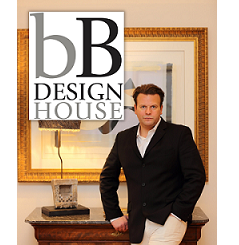 ---
bB Design House offers a full and exclusive interior design service available in London and the surrounding areas and the team are also on hand to provide beautiful fully furnished packages to anyone relocating in London.
The company takes on a personable approach and prides itself on its ability to provide highly individual schemes that are rich in character, full of exquisite detail and functional, with pieces extensively sourced to meet the most discerning of tastes.
Homeowners are welcome to visit the new London showroom to browse all of the interior schemes and options available.